---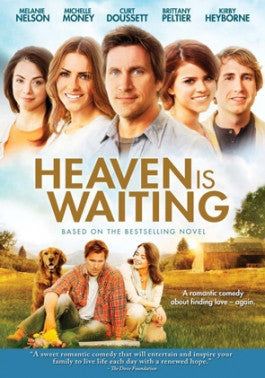 Sale
Heaven is Waiting DVD
Watch Trailer
Additional Information
Languages: English
Run Time: 80 Minutes
Closed Captioning: No
Region Code: 1

See More
Sale price $6.99 Regular price $19.99 You save 65%
Estimated arrival between and for USA.

---
You might also like
Sale price $32.99
Regular price
$54.98
Sale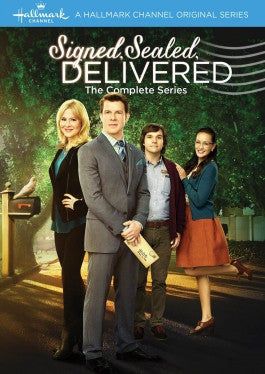 Sale price $24.95
Regular price
$29.99
Sale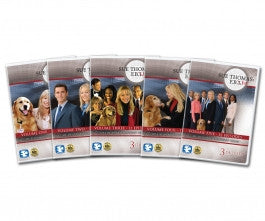 Sale price $95.99
Regular price
$119.99
Sale
—
Sold Out
Heaven is Waiting DVD
Heaven is Waiting, also known as "Midway to Heaven", is an inspiring Christian film about the power of love and second chances. Many years after his wife Kate died, Ned Stevens still cringes at the thought of dating other women. He can't possibly imagine loving someone other than his dear Kate, and his heart is closed off to the idea of ever finding another wife. After all, why would he start dating again when he still has to look after his daughter, Liz? Ned's world is rocked when Liz comes home for a visit from college and brings a surprise guest with her. This surprise guest is a man named David, who is a seemingly perfect know it all. Can Ned accept the fact that his daughter has fallen for this infuriatingly perfect man who drives him insane? Ned tries to sabotage the relationship, in order to do what he thinks is best for his daughter. To keep him from doing this, Liz tries to divert his attention to Carol, a beautiful single woman that Ned sees jogging every morning. Together, Liz and David must teach Ned that love always comes with a second chance and that nothing is too powerful to get in the way of love. Heaven is Waiting is a hilarious and heartwarming adventure that shows the power of redemption and second chances, if we just give love a chance.
Dean Hughes
The Christian film
Heaven is
Waiting is based upon bestselling author Dean Hughes' novel, "Midway to Heaven". It is a beautiful novel, composed of comedy and poignancy. Hughes writes with great expertise, striking the perfect balance between tender moments and hilarious antics. His characters are vivid and lovable, making his stories stand out from the rest. He has written historical novels, children's books, and adult novels, all with faith-based messages and values.
Hughes was born in Ogden, Utah in 1943. As a young boy in junior high, he started informing people that he was going to be a writer someday. However, he did not become serious about this ambition until he took a creative writing class in high school. He started his first novel during his senior year of high school. This sparked his interest and love of writing, which led him to pursue it as a career.
He studied English at Weber State University and received a Master's degree in creative writing and a PhD in literature from the University of Washington. Before deciding to write full time, he was a teacher. For eight years, he taught English at the Central Missouri State University before moving on to teach creative writing at Brigham Young University. Many of his novels focus on the Church of Jesus Christ of Latter-day Saints.
Though he started writing early on in his lifetime, his first book was not published until he was thirty five years old. Since then, he has written and published over ninety books. This is a highly impressive amount and shows his immense talent and passion for writing. Much of his writing is targeted toward children and young adults, as he has a heart for creating good literature for them. He is also well known to adult readers for his LDS fiction series "Hearts of the Children". This series is set in the era of the Vietnam War.
Another adult series that he is well known for is the "Children of the Promise" books. These are set in the era of World War II and are highly appealing to all history buffs and those interested in that period of time. He is one of the authors credited with helping Mormon literature rapidly increase. "Midway to Heaven" was made into a movie, Heaven is Waiting in 2011.
Along with being an incredibly prolific and talented writer, Hughes is married and has three children and nine grandchildren. He is leaving a great legacy of faith through his series and is impacting children and adults alike. In March of 2008, he received a Lifetime Achievement at the Whitney Awards, which are awards given to LDS authors.
In September of 2013, he published his one hundredth book, "Through Cloud and Sunshine". This was a huge achievement that was highly celebrated. Not many authors are able to produce so much quality content, but Hughes has been able to and continues to publish books. He also received an AML award, which is given by the Association of Mormon Letters. They award this to the best work by, for, or about Mormons.
Dean Hughes has left a huge legacy for anyone who wishes to become a writer. He knew what his dream was from the time he was in middle school, but did not really start becoming a writer until high school. His story is an important one of perseverance. Though he always knew he wanted to be a writer, his first book was not published until he was thirty five, seventeen years after he started writing his first novel. Now, he has published over one hundred works, proving that hard work and dedication will allow you to go after your goal. His stories are filled with important faith lessons. They are reliable and contain only wholesome content. Whether you have a child looking to find something good to read, or are interested in history and want to read a historical novel, Hughes has the right book for you.
Heaven is Waiting is a wonderful film based off one of Hughes' touching novels. It contains important lessons of redemption and love, proving that anyone can have a second chance if they just open their hearts to love. Families will greatly enjoy this film and be touched by Hughes' story.
Heaven is Waiting is rated PG by the Motion Picture Association of America for some mild thematic elements. It is always recommended that parents preview all content to determine what is suitable for their family to watch together. This film is approved by the Dove Foundation for all ages and audiences.