---
Sale
The Heart of Christmas DVD
Watch Trailer
Additional Information
Cast: Candace Cameron Bure, Jeanne Neilson, Erin Bethea, Anita Renfroe, Matthew West
Director: Gary Wheeler
Producer: Charlie Schafer, Suzette Schafer
Languages: English
Dove Approved: Dove Family Approved
Release Date: 10/15/08
Run Time: 89 mins.
Screen Format: WS
Closed Captioning: Yes
Region Code: 1

See More
Sale price $13.23 Regular price $14.99 You save 12%
Estimated arrival between and for USA.

---
You might also like
Sale price $32.99
Regular price
$54.98
Sale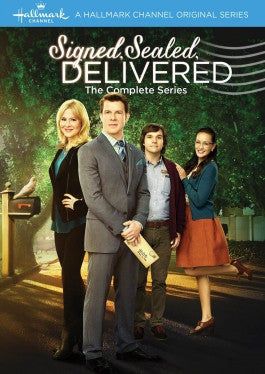 Sale price $24.95
Regular price
$29.99
Sale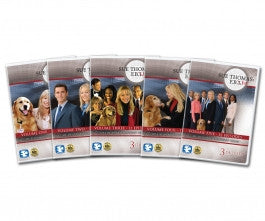 Sale price $95.99
Regular price
$119.99
Sale
—
Sold Out
The Heart Of Christmas
When Austin and Julie Locke get the new that their small son has a rare form of Lukemia they are devastated. Their entire world shattered in a second, they wonder how they can survive the next few months, maybe-- if they are lucky-- the next few years. They make a choice, however, to make their dying son happy-- even if that means celebrating Christmas in October. When the community learns their story, they band around the Locke family in a heartwarming story of faith, family, and counting your blessings. Inspired by a true story The Heart Of Christmas will melt every frozen heart, whether it is December, October, or July. The films stars several notable actors, including Jeanne Neilson, Candace Cameron Bure, Erin Bethea, George Newbern, and even Matthew West, who's been nominated for a number of different Grammys over the years.
The Film
Megan Walsh (Candace Cameron Bure) is a successful businesswoman. Her perfect job barely leaves her anytime for her husband and two children. On Halloween night (one of the few moments she has had with her family all week) she is surprised to see nearly every house in the neighborhood decorated with Christmas decorations. At first she thinks her neighbors are crazy (after all Christmas is nearly two months away), but intrigued she finally asks a friend why. What she discovers is the story at the heart of the film The Heart Of Christmas. It seems that the neighborhood has banded together to create one last Christmas for a little boy dying of Leukemia-- Dax Locke (Christopher Shone). The Lockes, Megan discovers, were a happy family, much closer than her own. Austin (Erick Jay Beck) and Julie (Jeanne Nielson), Dax's parents, dearly loved their little son. Their home was filled with laughter and sunshine. One doctor's appointment, however, drew a cloud over the happy little house. Dax was diagnosed with a rare form of Leukemia, and given only a short time to live. Shattered, Austin and Julie struggled to pick up the shattered pieces of their life. They made a decision to make Dax's last few months the happiest they could be, and since Christmas was his favorite time of the year, it seemed only natural Christmas should happen. What they did not expect, as viewers of The Heart Of Christmas will discover, is the entire neighborhood to band around them. Moved by the Locke's story, Megan takes a closer look at her own life, and learns the importance of valuing every single second. The Heart Of Christmas tells the touching story of the Locke family, as they cling to their love, family, and, most importantly, their faith during a devastating time.
Inspired By A True Story
The Heart Of Christmas is inspired by a very true, equally heart wrenching and touching story. In June of 2007 Dax Ryan Locke was born to two overjoyed parents, Austin and Julie. The happy family, and healthy baby boy soon disappeared, however. Starting at the age of six months, Dax kept developing ear and eye infections, as well as colds and coughs. The loving mother took him often to the pediatrician, who assured the worried parents it was only common bugs and viruses. On his first birthday, the little boy who inspired The Heart Of Christmas was finally admitted to the hospital with two ear and two eye infections. Even then the doctors did not think it was more than common illnesses. Finally, at the age of fifteen months, the St. Jude Children's Hospital in Memphis, Tennessee diagnosed Dax with AML M7, a rare form of Leukemia. Though chemotherapy did not slow the rapid progress of the cancer throughout Dax body, another treatment did. Hopeful the Lockes returned home with their precious baby boy. Sadly, the Leukemia returned, stronger than the first time, and although the staff at St. Jude's fought for the little boy's life, they ultimately had to send the Lockes home in mid-October to "cherish every moment." Heartbroken, but grateful for their little moments of extra time together the Locke's determined-- as The Heart Of Christmas portrays-- to make Dax's last months happy ones. The little boy, who loved Christmas, inspired his family, then the neighborhood, city, state, nation, and world to set up Christmas decorations and hang Christmas lights months before the holiday. Ultimately, Dax lived to see Christmas, but passed away five days after the holiday. Broken, but grateful for the love and support of the community, Austin and Julie set up a foundation to help other children suffering from cancer. One year after the October they set up a Christmas tree, the Locke's welcomed a healthy baby girl-- she did not replace Dax, but brought laughter back into the Locke home.
Conclusion
The touching story of the Locke's courage and love in the face of tragedy, and they community's support and love of the family will inspire viewers of all ages. The Heart Of Christmas will remind viewers to savor every moment together, and to remember that family-- and life-- is a great gift from God.
The Heart Of Christmas has not been rated by the Motion Picture Association of America. This film received the "Family Approved" award for all ages from the Dove Foundation. As always, it is recommended that parents preview all content to determine what is suitable for their children, but the film The Heart Of Christmas is generally considered appropriate for most audiences.
If you enjoyed The Heart Of Christmas you might like some of the following heartwarming, holiday films. Christmas, toys, and a lesson of grace and forgiveness combine in Christmas Grace. When a bitter pastor comes to the quiet English town of Gladbury the last thing he wants is some silly Christmas tradition, he learns an important lesson of believing in miracles in The Christmas Candle. A little boy, a sick mother, and a pair of shoes make up the heartwarming story behind The Christmas Shoes.