---
The Good Book DVD
Additional Information
Cast: Amanda Pentecost, Apolonia Davalos, BK Bomar, Evan Fielding, Jenn Gotzon, Josh Childs, Rebecca Lines, Torry Martin
Dove Approved: Dove Approved Ages 12+
Release Date: 2/1/11
Run Time: 63 min
Sale price $6.99 Regular price $14.95 You save 53%
Estimated arrival between and for USA.

---
You might also like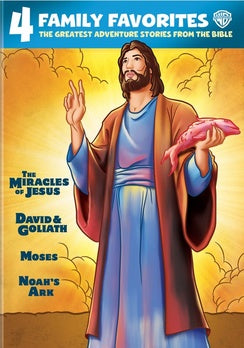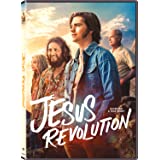 Sale price $15.99
Regular price
$29.95
Sale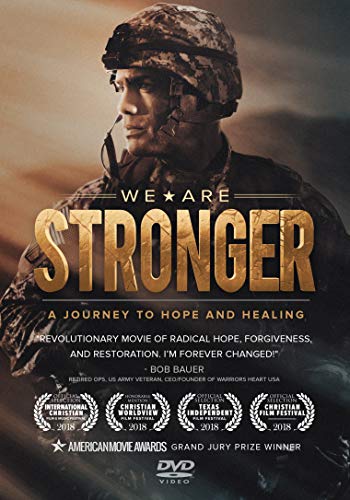 Sale price $9.99
Regular price
$14.99
Sale
The Good Book̴
The Bible is a powerful book, but just how powerful is it really? Watch as a simple New Testament passes through the fingers of fourteen equally lost and broken individuals, and somehow inspires hope and courage when they need it most. From a young boy who flees his family after accidentally setting their house on fire, to a young couple mourning the heartbreaking loss of their only child, the film The Good Book will bring you face to face with the power of the gospel. With only action and a moving soundtrack to guide the film, the Bible stands and speaks for itself in the moving film The Good Book.
Broken People, Powerful Book
Daniel (played by Evan Fielding) did not mean to set the house on fire. He was just a curious little boy. But he did. The house went up in flames, and Daniel went out the back door without any intent to return. He does not want to face his family? their anger, their frustration, their silence, or their forgiveness. Despite everything his family does to find him, Daniel is determined to stay hidden. Alex (played by BK Bomar) and his wife Marion (played by Apolonia Davalos) did not want their tiny baby boy to die. He was so little, so precious, completely theirs. But one day he left their lives never to return. Leaving a gaping hole in his place. They are utterly and completely heartbroken. How could they ever trust God again? Leah (played by Rebecca Lines) did not ask for a lawless daughter or a husband who struggles with alcoholism. That was never on her bucket list. But now she has both. No steady house, no perfect world, no love. Caleb (played by Josh Childs) did not ask for persecution. He never requested to suffer for the sake of Christ's name. But now he is staring it straight in the eye. Will he find the courage to face it, even when it feels like God has deserted him? The list goes on, as fourteen struggling individuals find the "Good Book" "the Bible" mysteriously in their hands. Will they open it, will they learn, will they respond in the film The Good Book? Will it transform their lives? Give them the forgiveness, grace, peace, love, hope, and courage they all so desperately need? Or will they shun the very message that could be their very redemption?
A Silent Film
Silent films belong to a bygone era, not an action-packed, faith-filled film, right? One would think, but the film The Good Book defies all modern film standards, relying simply on action, a soundtrack, and the word of God to tell a moving story. The heartbreaking, and heartwarming stories that fill the screen in The Good Book are filled with emotion, empathy, and understanding that speak for themselves. Silent The Good Book may be, yes, but not in the least bit boring. Without distracting dialogue, the messages, stories, and truths found in the film The Good Book will cut straight to the heart of the viewer, allowing them to empathize, and consider what God may be teaching them through their own challenges. The Word of God in the film The Good Book speaks for itself, challenging, inspiring, encouraging, and equipping both believers and unbelievers alike to face their own challenges and learn to recognize God's story of redemption in their own lives.
Opportunity For Conversation
Though the film The Good Book might be lacking in the word department, it provides a wonderful opportunity for dialogue and conversation with your family, friends, small group, or spouse. While the challenges and hardships portrayed in The Good Book may not fit all viewers' stories or circumstances, the emotions, heartache, and Biblically based truths of the film are sure to stir up thought-provoking conversation among viewers of all ages. Viewers can discuss what suffering is, and what a Godly perspective and response to suffering looks like. They can ponder Biblical truths, and come to better understand God's perspective on pain, suffering, and times of difficulty. They can discuss the importance of understanding and rightly using God's word to combat lies and pain in life, marriage, church, and family. They can come to better understand the Bible as God's inspired word, able to radically transform lives, paths, and stories. They can discuss the Bible as a weapon to advance the kingdom of God. Most importantly, viewers will have the opportunity to spark discussions on the gospel; the most transforming story every contained in one book The Good Book.
Conclusion
A small boy terrified of consequences, yet equally scared of forgiveness. A heartbroken couple, attempting to pick the shattered pieces of their life up once more without getting cut. A woman struggling to find love and acceptance as her life falls apart around her. A young man staring persecution in the face praying for the courage to boldly take the next step. All of these moving stories can be found in the inspiring film The Good Book. A unique film, dependent solely upon action, music, and God's Biblical truths to impart a valuable message, The Good Book will not only challenge you to think deeply about your own struggles, pain, and responses to God, but will also open up meaningful conversation with your family, friends, or spouse. As fourteen individuals struggle to find their way in life they will each make a choice accept or reject God's Word, and with it the message of salvation, love, hope, forgiveness, and healing. The Good Book will challenge, inspire, and encourage you to look to the Word of God for answers and assurance in times of trouble or calamity.
The Good Book has not been rated by the Motion Picture Association of America and may include topics and content not suitable for younger viewers. This film received the "Faith-Friendly" award for ages twelve and up from the Dove Foundation. As always, it is recommended that parents preview all content to determine what is suitable for their children, but the film The Good Book is generally considered appropriate for most older audiences.