---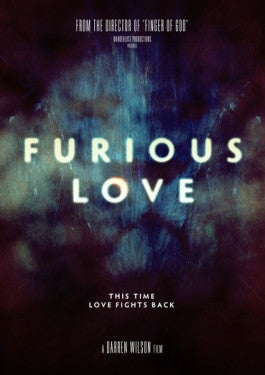 Sale
Furious Love DVD
Watch Trailer
Additional Information
Director: Darren Wilson
Producer: Wanderlust Productions
Languages: English
Run Time: 95 minutes
Subtitles: English, Spanish, Chinese, Czech, Dutch, Finnish, French, German, Indonesian, Korean, Polish, Portuguese, and Russian
Region Code: 0

See More
Sale price $16.68 Regular price $19.99 You save 17%
Estimated arrival between and for USA.

---
You might also like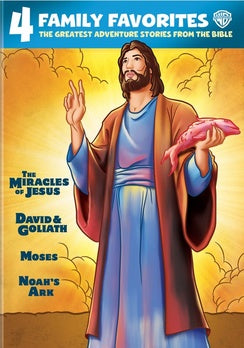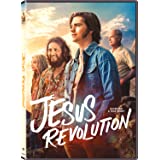 Sale price $15.99
Regular price
$29.95
Sale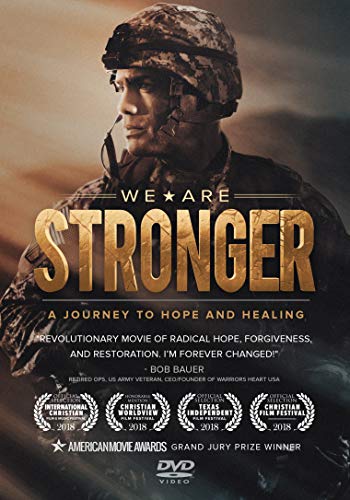 Sale price $9.99
Regular price
$14.99
Sale
Furious Love DVD
From the creator of Finger of God, Furious Love is an awe-inspiring spiritual journey. Darren Wilson's goal is to put God's love to the test in the darkest spiritual climates of the world. Darren travels to Demon tents, New Age and Witchcraft festivals, the persecuted church, the homes of heroin addicts, those involved in the terrible sex trade, and more. Here, he demonstrates that no amount of evil can overcome the overwhelming power of God's love. No matter how spiritually dark or dead a place is, God's light can always shine and turn hearts toward him. Furious Love is a powerful and haunting film that will open eyes to the spiritual war being waged all around us. It will challenge everything you think you know about the darkest spiritual places around you. This film showcases the strength and majesty of our God who fights battles with the greatest weapon on earth His love.
The Inspiration
While Darren was working on his first film, Finger of God, he was struck with the idea for Furious Love. When he was in Istanbul, Turkey, a missionary woman from Mozambique named Heidi Baker started praying for him. While she was praying, she suddenly saw a vision of Darren filming the occult and demonic activity. The Lord then gave her a message to give to him: "You must go into the darkness to show the light". Darren and Heidi were confused by this message and didn't know quite what to do with it. The last thought in his mind at the time was creating a sequel to his first movie, which hadn't even finished production yet.
Two months after this, Darren very clearly received the second part of his message from God. While in a church service, he was literally pushed back into his seat by God with the second part of this message. God told him to do two things with this film that he was about to make:
Show the world the reality of the war between darkness and light.
Show the world that the only way we can win this war is through love.
That was his mission to show the world the difference between darkness and light and to show the world that love is the only weapon that can win this war. He was very confused as to the sudden revelation of this message, but he knew that it was a call he could not ignore. He decided to go ahead with the production of Finger of God and would see where God led him with that movie.
Finger of God was released in late December of 2007. Darren had no marketing plan, no financial backers, and no distributors who were even remotely interested in distributing his film. He decided to put his trust in God and put it online and see what would happen. Word of mouth on the Internet turned his unusual little film into an underground hit in the truest possible sense of the word. To this day, Finger of God has sold more than 60,000 copies and has been seen by millions of people all around the world. The success of this project opened the door wide for him to move onto his next project: Furious Love.
Filming for this divine story began in July, 2008. He took his faithful film crew of two, Braden Heckman and Matt Bilen, to start filming in Tanzania. The only direction Darren had for this film was to accomplish what God had told him to do. This mission was daunting and scary, but he had faith that God would direct his steps. He thought that the reality of the spiritual warfare around us would be relatively easy to show, but how on earth does one show love in a film? How do you translate the depth of God's unconditional love for us through a camera?
This question plagued Darren and his crew as they traveled many places to film Furious Love. The only thing they decided they could do was delve deeper into the darkness and see what happened. They had complete faith that God would follow them at each step and be there when the cameras started rolling. This amazing faith led them on an incredible journey to make this film.
In August of 2009, they completed filming and were faced with the incredible task of putting all the footage together. They had compiled over 200 hours of stories from people and incredible testimonies. From August to October, Darren locked himself in his studio so that the Holy Spirit could guide him through the process of telling this incredible story of God's great love for a very dark and sinful world. Darren says that this time with God was the most strenuous spiritual experience he had ever gone through.
When he finally emerged from his studio, he charged his team with putting a professional polish on the rough film he had created. Together, they knew that they had listened to God's call and put together something very amazing and special.
Later in 2009, God put on Darren's heart that he needed to start a new form of Christian movie distribution, beginning with Furious Love. He was told to turn churches into movie theatres so that these films might reach the population of churchgoers. This is exactly what he did. On February 14, 2010, Furious Love was presented to the world in over 500 churches and 19 countries.
The response to this God-inspired film was incredible, inspiring Darren to keep going. From start to finish, Darren listened to God's call and did exactly as he was told with the film. This film was the work of God and his humble servant just trying to tell the story that he had been given.
Furious Love is not rated by the Motion Picture Association of America. It contains many intense themes, some sexual references, and violence. It is always recommended that parents preview all content to determine what is suitable for their family.
Bonus Features:
Director's commentary with Darren Wilson and his film crew