---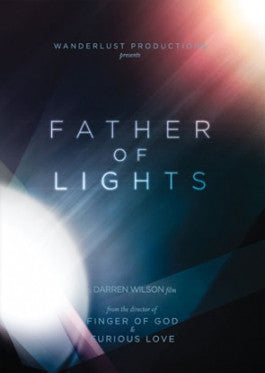 Sale
Father of Lights DVD
Watch Trailer
Additional Information
Director: Darren Wilson
Producer: Wanderlust
Languages: English
Run Time: 98 minutes
Subtitles: English, Spanish, Chinese, Czech, French, German, Japanese, Korean, Polish, Portuguese
Region Code: 0

See More
Sale price $16.99 Regular price $19.99 You save 15%
Estimated arrival between and for USA.

---
You might also like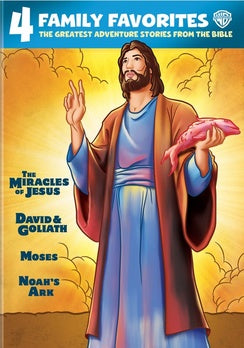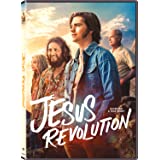 Sale price $15.99
Regular price
$29.95
Sale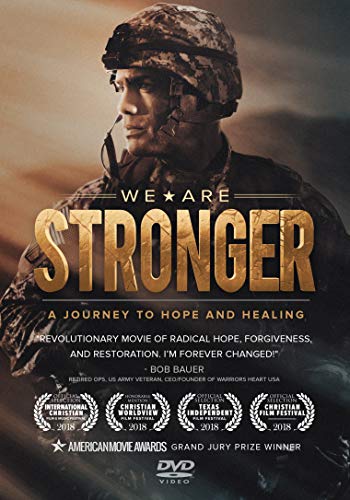 Sale price $9.99
Regular price
$14.99
Sale
Father Of Lights
From Christian filmmaker Darren Wilson comes an incredible documentary revealing God's character--Father of Lights. The final film in Wilson's trilogy, Father Of Lights will bring you face to face with God's heart and his character, as it attempts to answer the question, "If God was filmed, what would he look like?" Prepare to meet witch doctors and gang leaders, to see impossible miracles, and to meet your creator. The documentary Father of Lights will open your eyes to a good and loving God, and draw him closer than you could have ever thought possible.
Finger of God & Furious Love
Father of Lights is proceeded by Darren Wilson's two other documentary type films, Finger of God and Furious Love. Finger of God--Wilson's first documentary--shares stories of miracles that show God is still working in our world today. That miracles were not confined to the era of the apostles, but still occur in our modern world. Like Father of Lights, Finger of God came out of Wilson's own personal journey. A Christian, but a skeptic when it came to miracles, Wilson decided to travel around the world to see if God still works in wondrous ways. The end result after two years of travel from California to Africa, China to Europe, was hundreds of hours of footage of God working in amazing ways. Finger of God shows that miracles do still happen, that God is powerful, and that the fingerprints of God are everywhere--even in the most unexpected places.
Furious Love brings viewers one step closer to the God portrayed in Father of Lights. Miracles portray God's power, but they are not in the center of God's heart. In Furious Love viewers will begin to understand God's endless, unfathomable love for the lost and broken. For this documentary Wilson "put God's love to the test," so to speak. He traveled to some of the spiritually darkest places on the globe--demonic witch tents, persecuted churches, New Age gatherings, and more-- to show the reality of the war between darkness and light. Yet, wherever he traveled, Wilson found one thing to be true--God's love always prevails. His love conquers all and loves everyone with the same unfathomable love. God's love knows no bounds--this is the basis Father of Lights is built upon.
Father of Lights Synopsis
If Finger of God showcases God's power, and Furious Love illustrates his great love, then Father of Lights is about God's heart. His character, who God is at his very core. Father of Lights is in many ways an answer to the "bad press" God has been receiving in recent years. Throughout the years God has had labels pasted on him. He is vengeful. He is wrathful. He is angry. He does not like us very much. People either hate God, ignore him, or deny he even exists. And while parts of these labels are true, people often forget that God is loving, he is merciful, he is forgiving, and he sacrificed his son for us. In Father of Lights Wilson wants to tear down the walls of God's misrepresentation and remind viewers of the real character of their Heavenly Father. Throughout this journey Wilson came to understand that God is more powerful, loving, merciful, compassionate, and forgiving than we could ever fathom.
Once again Wilson travels throughout the globe to gather the stories for Father of Lights. The film deals with the misconceptions many people have of God, but it also travels throughout the nature of grace and encounters God in some of the most far reaching corners of the world. Watch as witch doctors, Hindu holy men, and gang members encounter the heart of God and leave transformed and changed. Miracles occur, and God works through miracles to bring about more miracles. Father of Lights showcases God's great love and desire to know and be known by man.
Conclusion
Father of Lights will open your eyes to a new side of God's character you may never have considered before. It will encourage you with the stories of God working and moving across the globe. It will inspire you to step out in faith and be part of a story bigger than yourself--God's story. It will challenge you to live with the same compassion, forgiveness, mercy, and love as your Heavenly Father. The documentary Father of Lights will inspire and challenge you to dive deeper into the Scriptures, to discover God's character and heart for yourself. It will spark discussions about how God is working in the world around you, or in your own life. It will open opportunities to share the nature of God's character with the people around you.
While Father of Lights is a wonderful stand alone documentary, coupled with its predecessor's Finger of God and Furious Love this film paints a wonderful big picture story of God's power, heart, and love. In addition, Wilson has completed an additional two documentaries Holy Ghost and Holy Ghost reborn that continue the story of God's character and plan for the world he loves. Just as God's character is made of many traits, Father of Lights is only one in a series of powerful films that will change your mindset and view on your creator and Savior of the world.
Father of Lights has not been rated by the Motion Picture Association of America, and may include topics and issues not suitable for younger viewers. This film did, however, receive the "Family Friendly" award for all ages from the Dove Foundation. As always, it is recommended that parents preview all content to determine what is suitable for their children, but the documentary Father Of Lights is considered appropriate for most audiences.