---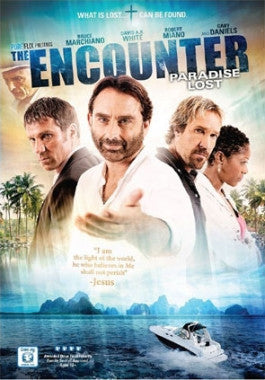 Sale
The Encounter 2: Paradise Lost DVD
Watch Trailer
Additional Information
Cast: David A.R, White, Michael Scott, Russell Wolfe, and Elizabeth Travis
Director: Bobby Smyth
Producer: Micheal Scott
Languages: English
Dove Approved: Dove Approved Ages 12+
Run Time: 105 mins
Subtitles: English
Region Code: 0

See More
Sale price $8.50 Regular price $9.99 You save 15%
Estimated arrival between and for USA.

---
You might also like
Sale price $32.99
Regular price
$54.98
Sale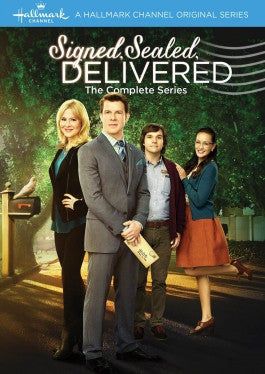 Sale price $24.95
Regular price
$29.99
Sale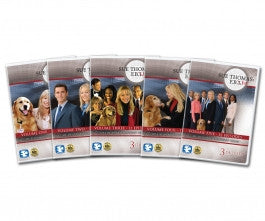 Sale price $95.99
Regular price
$119.99
Sale
—
Sold Out
The Encounter 2: Paradise Lost
The Encounter 2: Paradise Lost is a beautiful Christian movie with a hopeful message. Seven years after the world's worst tsunami, six strangers find that they are trapped in a resort on the beach right as a hurricane is about to sweep through the area. Each one of them has a story of brokenness, pain, hardship, and secrets. On this night, they become extremely desperate as they fear the worst. Will the hurricane destroy them forever? They cry out hopelessly, fearing that their prayers will not be answered. Suddenly, a new guest arrives at the hotel they are trapped in. This mysterious stranger proclaims that he is Jesus Christ and has come to give them all a second chance at redemption. He is able to see their great needs and promises to offer them hope and light in a dark, confusing world. This inspiring drama shows that hope and redemption can be found in the darkest of times, if we just cry out to Jesus.
The Encounter
The Encounter 2: Paradise Lost is a sequel to the original film, The Encounter. The first film details the lives of five strangers who are thrust together under unusual circumstances. Nick is a former NFL player who owns a chain of restaurants. He struggles greatly with extreme pride and selfishness. Hank and Catherine are a couple struggling in their marriage. Melissa is a Christian woman who is in a relationship with a non-believer. Kayla is a hitchhiker who is trying to escape her horrific living conditions back in Los Angeles. Each of these people is currently experiencing great trials in their life.
When an unexpected road closure pops up, they are all stranded together in an obscure diner. The diner's owner slowly reveals himself to be Jesus. His desire is to help each of them work through their trials and seek repentance.
Jesus spends time with Hank and Catherine and is able to help them seek reconciliation with each other. They realize that their marriage is falling apart and they determine to make things right. With the help of Jesus, Melissa realizes that her relationship is problematic. She is shown the potential problems in a marriage with a non-believer and is forced to reevaluate her relationship. Kayla, after many years, is finally able to find it in her heart to forgive her stepfather who abused her.
All of these people are able to work through their past and move into their future, thanks to Jesus. He shows them that repentance leads to reconciliation and they all seek a relationship with him. Their lives are greatly changed for the better. Nick, however, refuses to listen to the teachings of Jesus. His pride keeps him from listening to the one man who will be able to help him change his future. He refuses to acknowledge the questions and problems Jesus points out in his life, because of his selfish nature.
Suddenly, a man named Officer Deville enters the diner. He informs everyone that the road that prevented them from continuing on their journey has reopened. Immediately, Nick leaves with Deville, eager to move on. Deville gloats to Jesus that even though Jesus saved four, he has gained one. The others in the diner are confused by this exchange, wondering what Deville meant by that.
After spending a few more minutes with Jesus, the four decide to resume their travels. Their hearts are filled with hope and peace for the first time in a great while. They thank Jesus and begin to leave the diner. However, they are soon informed that the road is closed again because of a horrific crash. An officer informs them that a man was killed in the crash. The man who died turns out to be Nick. After questioning the officer about Deville, they find out that he knows of no such officer. Kayla begins to speculate that the mysterious man named Deville is actually the devil. The others are skeptical at first, but then realize that his strange exchange with Jesus would make sense if he were the devil. The one that Deville gained was Nick, as he was the only one to not make a commitment to Christ. Shock and horror ripples through them, but Jesus comforts them, saying that they made the right decision.
The road opens once again and they move on with their lives. The next day, Hank and Catherine decide to go visit the diner once more. However, when they return to the location of the diner, it has mysteriously vanished. Catherine decides that it must be because Jesus fulfilled his mission of turning their lives around and giving them redemption. They are in awe of the greatness of what has happened and experience many different emotions.
The Encounter with Jesus has left them deeply changed. Their wounds are healed and peace has taken root in their lives. This touching story will leave viewers with hope in their hearts. It is a powerful film that stresses the great impact of redemption.
Foreshadowing In The Encounter
The Encounter 2: Paradise Lost is alluded to when Jesus shows up as a waiter in Thailand in the very end of The Encounter. The first movie was received quite well by viewers, so a sequel was made. The films center on the topic of healing and hope, a topic that many people are inspired by and can relate to. Themes such as the suffocating weight of hatred and the freeing feeling of redemption work together to create a touching masterpiece that is a wonderful ministry. The love of Jesus can overcome even the most toughened hearts, and this is a powerful lesson.
The Encounter 2: Paradise Lost is not rated by the Motion Picture Association of America. However, a suggested rating is PG-13, due to violence, intense sequences of action, and some mature thematic material, such as drug usage. For this film, it is strongly recommended that parents preview all content to determine what is considered suitable for their family.