---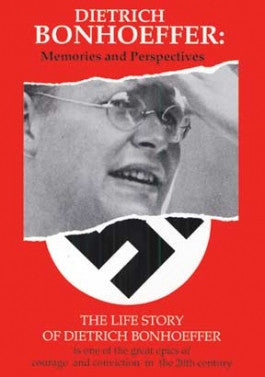 Sale
Sale price $8.67 Regular price $19.99 You save 57%
Estimated arrival between and for USA.

---
You might also like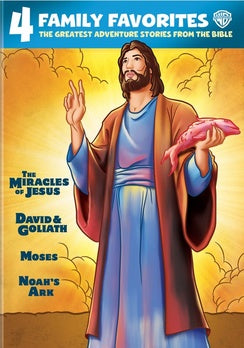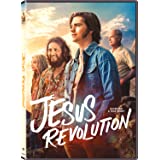 Sale price $15.99
Regular price
$29.95
Sale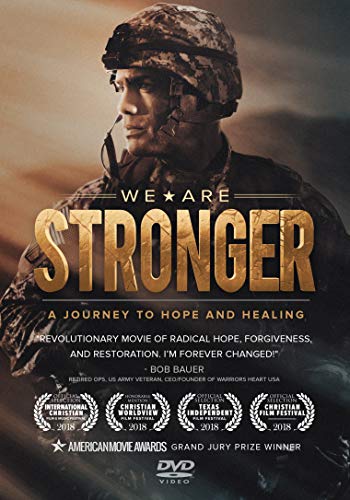 Sale price $9.99
Regular price
$14.99
Sale
Dietrich Bonhoeffer: Memories and Perspectives
In 1906 a tiny baby boy was born in Breslau, less than forty years later he would be dead, a victim of the Nazi Concentration Camps. In between, however, he lived a life of encouragement and service to many people. He changed the world for the sake of the gospel, and he willingly gave his life that it might live. His name was Dietrich Bonhoeffer. From the Christian History Institute comes a powerful documentary about his life, Dietrich Bonhoeffer: Memories and Perspectives. Featuring never seen before photographs, interviews with his family members and friends, and some of his own writings, this documentary follows the life of Dietrich Bonhoeffer, and probes deep into his motivations, challenging viewers to think deeply about what it means to be a Christian in the twentieth and twenty-first centuries.
Dietrich Bonhoeffer
On February 4, 1906 in the city of Breslau, Prussia (now part of Poland) the Bonhoeffer family received a surprise-- two beautiful twin babies, Dietrich and Sabine. For the large family, these twins were a welcomed six and seventh son and daughter. Their proud parents-- prominent psychiatrist professor and neurologist Karl and daughter of court preacher Paula-- willingly incorporated them into their educated, wealthy family. The Bonhoeffer children-- including Dietrich whom Dietrich Bonhoeffer: Memories and Perspectives focuses on-- were raised in a liberal, not very religious home. They were well educated, and encouraged to dabble in music, art, and great literature. In fact, when he was young Dietrich was so skilled at the piano that many of his family members thought he would become a musician. It was then much to their dismay and embarrassment when, at age fourteen, Dietrich announced he intended to become a minister. Despite his family's disproval, Dietrich went off to the University of Berlin to study theology, a decision that would set him on a course to great faith as you will see in Dietrich Bonhoeffer: Memories and Perspectives. Then he worked for a time at a German church in Spain, returned to Berlin for his graduate degree, set off for New York to study and teach. His studies in America were eye opening-- he saw for the first time the need and faith of the lower levels of society-- and were not without adventures (he learned to drive an automobile. . .after failing the test three times). He discovered, however, that America was not for him, and so he returned once more to Berlin where he found a position as a lecturer at the University. During his time in Berlin, Dietrich had a transformation where he went from being more interested in the intellectual side of theology, to being the devout man of faith viewers of Dietrich Bonhoeffer: Memories and Perspectives will recognize. Finally, after years of study and searching, the new faith filled Dietrich was ordained in 1931. Dietrich's growing ministry career was suddenly halted, however, by the sudden rise to power of Adolf Hitler. From its beginnings in 1933 Dietrich was a strong proponent against the Nazi Regime. He was one of the first ministers to speak out against the treatment of Jews, and was part of a movement that fought against the Nazification of the German churches. After the Nazi regime offered him a position in a church 1933 Bonhoeffer refused and traveled to London to work in a German church there as protest. After two years, Dietrich returned to Germany because he felt that his influence and efforts would be better served there. He began teaching pastors in an underground seminary after the Nazis banned him from teaching openly (Dietrich as viewers will learn in Dietrich Bonhoeffer: Memories and Perspectives was not a slave to fear). When the seminary was discovered and closed, the previously anti-Nazi churches became increasingly less outspoken, frustrated Dietrich. So, he changed his previously pacifist strategy. Joining the underground German Resistance, Dietrich spent the next two years traveling around Europe, secretly teaching small seminaries, helping Jews, and gathering needed information. When it became apparent that war was an increasing possibility, Dietrich, afraid of conscription (because he could never support Hitler) traveled to America as a guest lecturer. Almost immediately he regretted his decision, saying he needed to stand with his fellow German brothers through this dark time in their history and help Christianity survive. He sailed back to Germany on the last scheduled steamer to leave America. Upon his return to Germany Dietrich once more joined the German Resistance. The Nazis, recognizing his influence and passion, forbade him to speak in public, and he was forced to report his movements to the Gestapo. In 1941 they forbade him to publish or print any material or books. Joining the German Military Intelligence, Dietrich secretly worked as a spy, was involved in various plots to overthrow Hitler, and above all tirelessly worked to help numbers of Jews escape Nazi control. Despite his careful protection, Dietrich was discovered, and in April of 1943 the Gestapo escorted him to the Tegel prison. Dietrich spent two years in prison, yet used the time to write letters of encouragement to German Christians (they were smuggled out and printed) and to minister to his fellow prisoners. A sympathetic German guard once offered to help him escape, but the ever self-sacrificing Dietrich viewers come to know in Dietrich Bonhoeffer: Memories and Perspectives declined, fearing retribution on his family. When his connection with the plots to overthrow Hitler were discovered, Dietrich was transferred first Buchenwald and then to an extermination camp. One month before Germany surrendered, Dietrich was executed.
Though Dietrich (and three of his family members) was killed by the Nazis, his life stands as a courageous reminder that our eyes should be focused on the heart of God, rather than fears or self-preservation. In the moving documentary Dietrich Bonhoeffer: Memories and Perspectives, his life will come alive to encourage, inspire, and challenge viewers of all ages that God is great and worth every moment of our lives.
Dietrich Bonhoeffer: Memories and Perspectives has not been rated by the Motion Picture Association of America and may include topics and issues not suitable for younger viewers. This film received the "Faith Friendly" award for ages twelve and up from the Dove Foundation. As always, it is recommended that parents preview all content to determine what is suitable for their children, but the film Dietrich Bonhoeffer: Memories and Perspectives is generally considered appropriate for most older audiences.
This film is black and white.