---
Regular price $1.99
Estimated arrival between and for USA.

---
You might also like
Sale price $32.99
Regular price
$54.98
Sale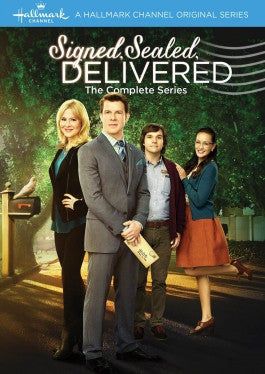 Sale price $24.95
Regular price
$29.99
Sale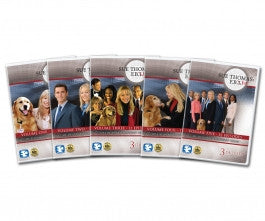 Sale price $95.99
Regular price
$119.99
Sale
—
Sold Out
1500 Steps Rental
1500 Steps is a fascinating Christian movie that tells a remarkable coming-of-age story. Similar in style to movies like "Chariots of Fire" and "The Karate Kid", this film follows the high school life of Jonas "Jobe" O'Brien. Jobe is a young sixteen-year-old with a difficult life and more than his fair share of high school drama. 1500 Steps is a powerful movie about his transformative journey and his experiences learning how to overcome through running and perseverance. Jobe is a loner with few friends and little to inspire or encourage him. It's at this difficult point in his life when he must choose whether He is going to follow His own path or if He will work hard and become a real man.
Jobe finds himself constantly butting heads with the school bully Damon Dundas after Jobe seemingly steals his ex-girlfriend Grace. Grace is always supporting Jobe and encouraging him to follow his pursuits, which greatly angers Damon. Damon is out to get back at Job and this leads to a fatal disaster at a late-night high-school party. The fallout from this involves Jobe being implicated in drug possession, a lie that was made up by someone else. Jobe then chooses to pursue revenge on Damon which leads to a serious of mistakes and consequences. After Harry White, a retired ex-Olympian meets Jobe, he helps train Him to become a real man and encourages Jobe to stand up and show true faith and perseverance. Will Jobe make the right choices, or will he continue his descent into depression and anger? 1500 Steps tells this terrific tale.
About 1500 Steps
1500 Steps was released by Bridgestone Multimedia Group and is an Australian film, shot on location in Australia. With an approximate runtime of 95 minutes, this feature-length drama stars Alex Fechine, Laura Benson, Jack Matthews, Leanna Mackessy, and Adam Dear. It was given the Dove Foundation Faith Friendly seal for ages 12 and up.
The Story of Jobe O'Brien
We have always enjoyed coming-of-age stories or films featuring a young, down and out character who makes a rise to greatness. Look at examples like The Karate Kid, about a person who chose to focus on their craft and truly give it their all. These stories inspire us and help us to see that if we devote our all to what we do, we can accomplish great things. It all depends on our perseverance and willingness to work hard at what we do. 1500 Steps is an enjoyable drama that features a protagonist working hard to become a better runner, outracing everyone else on the track. And more importantly, it applies these perseverance lessons to real life with powerful lessons about life and faith.
Taking place on the beach suburb of Sydney known as Cronulla, 1500 Steps follows the life of Jobe O'Brien, a young high school student without a lot of fame, friends, or motivation. He's had a difficult life growing up and has never truly been able to do anything great or connect with many people. Because of this, he has become pretty much known as the loner or loser of the school, which makes him an easy target for bullying at his school.
Things begin to change for Jobe, however, when a girl named Grace begins to see something in Jobe and befriends him. As they begin to grow closer, they start a high-school romance, which angers the school bully Damon Dundas. Damon and Grace used to be a couple and now that he sees Grace supporting the school loner Jobe, he gets angry and vows to get revenge on Jobe. To further anger Damon, Jobe always beats him when it comes to school running competitions. On occasion, when they have short races, Jobe always takes the lead and wins the race with remarkable running times.
A former Olympian by the name of Harry White by chance happens to notice Jobe and begins training him to improve his running abilities. Seeing a natural talent in Jobe, Harry helps teach Jobe how to become a better runner and through these lessons, he begins to teach Jobe life lessons as well. It's at this difficult juncture in Jobe's life when he has to make a tough decision to continue his bout with depression and anger and do nothing with his life, or work hard and begin to become the best runner and man.
Tragedy strikes when one of Jobe's friends is fatally drugged at a school party. Vowing to get revenge, Jobe sees all of his anger and rage come back from his past to haunt him and he begins to channel his anger, not only from his friend's death, but from years of living with an abusive alcoholic dad. Will Jobe make the right choices and work on making his life better? Will he follow the advice of Harry and become the man God is calling him to be? Or will he choose to act on his anger and get revenge, no matter the cost?
Conclusion
In 1500 Steps, Jobe is faced with two different ways to respond to his problems. Needless to say, Jobe has had a very difficult life and upbringing and high school has brought a whole slew of new problems and situations to deal with. This film teaches a powerful lesson that what matters is how we respond to these problems. Everyone is going to experience difficulty and trials in their lives. No one is immune from bad experiences or trials in their lives. However, how we respond to these situations is what makes or breaks us. How will you handle life when bad situations come your way? If you need an example or motivation to live up to your potential and handle issues boldly and courageously, 1500 Steps is an excellent story to follow. The life of Jobe is an interesting one, and the motivation he receives is helpful in all of our lives. 1500 Steps contains a powerful story with a great message for the whole family.