---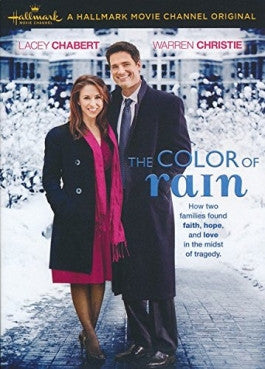 Sale
The Color Of Rain DVD
Additional Information
Cast: Lacey Chabert, Warren Christie
Director: Jamie Goehring
Producer: Hallmark Channel
Languages: English
Run Time: 87 minutes
Screen Format: WS
Subtitles: English
Closed Captioning: Yes
Region Code: 1

See More
Sale price $13.73 Regular price $19.99 You save 31%
Estimated arrival between and for USA.

---
You might also like
Sale price $32.99
Regular price
$54.98
Sale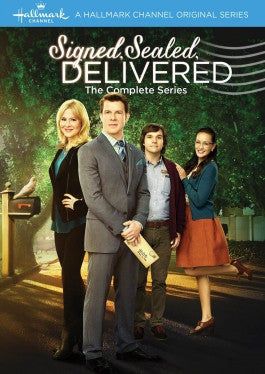 Sale price $24.95
Regular price
$29.99
Sale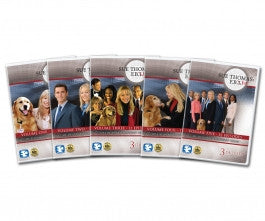 Sale price $95.99
Regular price
$119.99
Sale
—
Sold Out
The Color of Rain DVD
Based upon a true story, The Color of Rain is an emotional and touching drama. One Christmas day, cancer claims Matt Kell's life. His wife, Gina, and their two sons are left behind to deal with the loss of their husband and father. Their church community gathers around them for support in this difficult time. Trying to be as close to her kids as possible, Gina begins volunteering at their elementary school. There she meets the Spehn children: Jack, Danny, and Charlotte. Just a few weeks after the death of Matt, Jack, Danny, and Charlotte lose their mother to brain cancer, leaving them with just their father, Michael. Gina senses the same kind of grief and hopelessness in Matt that she feels in her own life, so she reaches out to him. The two families strike up an immediate friendship, becoming extremely close in a short amount of time. Together, they help ease the pain of immense loss and find new things to live for. Over the course of the next year, the two families share moments of grief and pain, joy and laughter, and finally, healing and hope. Michael and Gina begin to realize that their friendship has blossomed into something more, but they face unexpected adversity. The kids are not ready to be united as a family, and the two adults question whether they are moving on too fast. Will their families be united in their grief and be able to open their hearts to new adventures and love? The Color of Rain is a beautiful and faith-filled film, sure to touch many hearts.
The True Story
The Color of Rain started out as a book, told by the real Gina and Michael Spehn. Their story is one of immense grief, community, healing, and love. An incredible faith-filled journey, this story is moving and inspiring.
Shortly before Matt Kell died, an old friend and classmate, Cathy Spehn moved into town with her husband and children. Just four weeks after the death of Matt, Cathy develops a horrible headache. Seventeen days later, she dies of inoperable cancer. Before she takes her final breath, she tells her husband, Michael, to call Gina Kell.
As Gina and Michael are left reeling from the death of their spouses, they strike up a friendship. Together they are able to share in each other's grief and help ease the pain. When life seems bleak, they band together and encourage one another. Their friendship grows stronger and their families become extremely close. Michael and Gina slowly start to fall in love with each other. Though this seems like a perfect fairytale, they are both reluctant to admit their feelings. Their families and their community believes that it is too soon after the death of their respective spouses for them to open their hearts again.
The Color of Rain proves that God can use any circumstance for his glory and bring light out of the darkest circumstances. His promise to bring beauty out of the ashes is brilliantly displayed in the lives of Michael and Gina Spehn. After finally opening their hearts to love, they were married and their families were united. Together, they decided to co-author The Color of Rain so that others could see the faithfulness of God at work. They fully believe that God orchestrated their relationship and used them as an example of his nature. Their story shows the rewards of great faith. They believed that God would bring them out of the darkness and restore healing to their families. God can bring light to the darkest of places and restore joy to those in the depths of grief.
Providing Hope for Others
After God gave them healing and hope, Michael and Gina decided that they wanted to start an outreach opportunity to help families who had been affected by cancer. They deeply desired to provide others with the same hope and peace that God and their community gave them. Together, they started "Growing New Hearts" a foundation that allowed families to find renewal in Christ.
Growing New Hearts focuses on the idea of redemption. Even in the midst of great grief and terrible loss, beauty can come from the ashes. Life can always be found again. It is never too late for God to work in you while you are still here on this earth. Michael and Gina's ministry provides others with new opportunities to find hope and grow closer to God.
Another foundation was started by the couple, in honor of Matt Kell and Cathy Spehn. The New Day foundation is entirely devoted to helping families who have been affected by cancer. Their services include counseling, easing financial burdens, and daycare.
Their counseling program includes resources such as books to help families cope with extreme loss, as well as counseling sessions to help people flesh out their feelings and openly discuss their pain. This is an important part of the healing process. They also have a program that allows people to get together and support each other, much as Gina and Michael did in The Color of Rain.
They believe that an important part of helping families is to ease their financial burdens. Cancer treatments and hospital bills can be enormous, placing great strain on families. Often, the main provider is diagnosed with cancer, forcing them to quit their job. The family no longer takes in money, and the hospital bills are a huge burden. The New Day Foundation seeks to relieve this burden and help families heal.
When cancer takes hold of a family member, the family often falls apart as they are sent in different directions. The New Day Foundation also helps families by providing daycare and taking care of children, making sure they are not lost in the confusion of a cancer diagnosis. This program greatly relieves parents of what could be a very stressful situation to manage by themselves.
Michael and Gina's story shows that God can take the most broken people and bring them together, resulting in a beautiful picture. Together they have used their incredible story to reach out to others and help them overcome loss.
The Color of Rain is rated TV-14. It is recommended that parents preview all content to determine what is suitable for their family.