---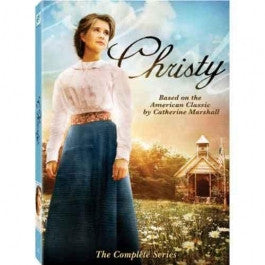 Sale
Christy Complete DVD Series
Watch Trailer
Additional Information
Subtitles: English and Spanish
Closed Captioning: Yes
Sale price $19.99 Regular price $40.99 You save 51%
Estimated arrival between and for USA.

---
You might also like
Sale price $32.99
Regular price
$54.98
Sale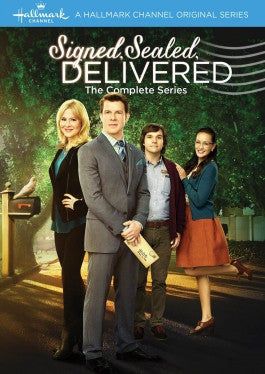 Sale price $24.95
Regular price
$29.99
Sale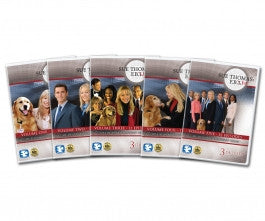 Sale price $95.99
Regular price
$119.99
Sale
—
Sold Out
Christy: The Complete Series
Follow along with young nineteen year old Christy Huddleston, who is used to her life of luxury and having her every need met. She is known as the cosmopolitan debutante of her hometown and everyone is expecting her to maintain this nature. However, this is not who Christy truly is, and in fact she is a young girl looking for adventure. She's determined to step out from her little hometown and explore the world. She knows that there's a large and exciting world out there and she's determined to go out there and help as many people as she can. She realizes she is in an incredibly sheltered world, and she's ready to step out beyond the confines of this world and explore the reality beyond. She is a headstrong schoolteacher, and so she decides to take off for new adventures in Tennessee, upon the Great Smoky Mountains. This is a land found in complete poverty, but Christy is determined to make the best of it. Teaching in a small schoolhouse, she hopes to make a difference in the children's lives and in the lives of the people she meets in this new locale. While she's here, though, she meets two different men and finds herself torn between them and their advances on her. In this series, spanning nineteen episodes and over 900 minutes of screen time, she must look to her faith as she tries to find hope for the future and in her decisions. Will Christy make the right decision, and will she be able to use her faith to determine what is right? Christy: The Complete Series is a compelling drama, following the life of this young school-teacher as she tries to make a name for herself in this new and exciting town.
Based on the Novel
Christy: The Complete Series is a period drama that stars Kellie Martin, Tyne Daly and Randall Batinkoff. This series originally aired on CBS back in 1994 and continued all the way to August in 1995. The episodic series centers around Christy Huddleston and her adventures in this new town along with Reverend David Grantland and Dr. Neil MacNeill. The series is originally based on the novel that was authored by Catherine Marshall, and is likewise simply titled Christy. Catherine Marshall, the author was the widow of Peter Marshall, the Senate chaplain. The book was well known and even became a bestseller in 1968. Once the television series began airing, the book once again climbed the bestseller list and once again became a hit in 1994. The book jumped up to #15 on the bestseller list, despite it being nearly 30 years after its original release.
The Story
Christy: The Complete Series follows Kellie Martin playing the title character of Christy Huddleston. She is a brand new teacher and excited to begin her journeys in the fictitious village known as Cutter Gap. The film takes place in the year 1912 and shows that the villagers of the town aren't quite "with the times," so to speak. While Christy is used to her cosmopolitan and very modern life at home, the villagers are still very much caught up in the ways of the past. They have very strong faith in the local folk medicine and don't take much stock in the modern science of the day. They also still practice many of the rules similar to what would be found in Scottish clans, and so on. All this to say, they need help with modernization, and this is something Christy desires to help out the town with. However, Christy is still very much considered an outsider in the town and many don't welcome her new ideas and ways of living. So in some areas, she faces a lot of rejection and has to figure out how to get along with the people of this town. She does meet two young men in the town, who both seem to take a strong interest in her. In one scene, she meets a minister, known as Reverend David Grantland, and a doctor who she likewise takes an interest in, by the name of Dr. Neil MacNeill. While the Reverend is obviously a strong Christian, Dr. Neil MacNeill is a devout atheist.
Despite this struggle, in Christy: The Complete Series, Christy goes back and forth between the two men, unable to decide who she truly loves. She tries to use her faith to remember that she should marry a Christian man, but she equally feels the pull toward the doctor, despite his atheistic beliefs. Will she be able to use her faith and remember the things that truly matter in a relationship? Will her faith show her the answer to her situation, or will she simply allow her heart to decide for her?
Christy: The Complete Series ran for two seasons and had 20 episodes in total. The series ends on a cliffhanger, but was resolved in television movies that were created after the ending and cancellation of the series.
A Call to Faith
Christy: The Complete Series is an encouraging call to faith and is an important reminder that it's important that we not be unequally yoked. We can be very easily pulled in by the allure of the world, and this takes many different forms. One way we can be pulled in is through a relationship, and even though it may not be very Godly, it can make us feel good or like we're doing the right thing. It's important that we always remember to stay in Christ and that we don't simply allow our feelings to be the only thing dictating our relationships. This is a wonderful and encouraging Christian drama with positive elements of faith. The series is a fantastic adaptation of the original book and creates a beautiful world where you can truly experience Cutter Gap in new and visually stunning ways. Follow along with Christy as she is forced to make tough decisions and decide what is most important in her new world.