---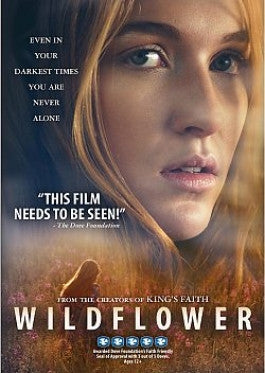 Sale
Wildflower DVD
Additional Information
Director: Nicholas DiBella
Producer: Nicholas DiBella, Marc Wax, Veronica Nickel
Languages: English
Release Date: 4/4/12
Run Time: 92 minutes
Screen Format: WS
Subtitles: English
Closed Captioning: Yes
Region Code: 1

See More
Sale price $15.42 Regular price $19.99 You save 23%
Estimated arrival between and for USA.

---
You might also like
Sale price $32.99
Regular price
$54.98
Sale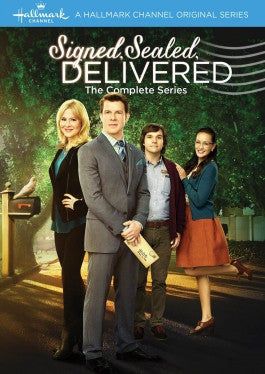 Sale price $24.95
Regular price
$29.99
Sale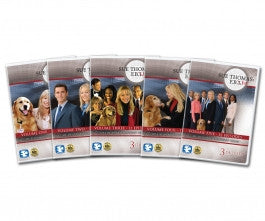 Sale price $95.99
Regular price
$119.99
Sale
—
Sold Out
Wildflower Available on DVD̴Ì_
Wildflower is the gripping and thrilling story of a college student named Chloe who begins to have horrible recurring nightmares. Over time, she begins to speculate that her dreams actually have meaning and that they may be the necessary clues to solve a cold case that happened over a decade earlier. With the help of her friend Josh, they are able to unravel the mystery surrounding the traumatic events that happened over 10 years earlier. Josh, meanwhile, is also dealing with a tragic incident from his past and together they are able to unravel the mystery and provide comfort to each other. In this incredible drama, the two begin to discover faith, hope, and ultimately healing. Through a commitment to Christ and the healing that they bring to each other, Josh and Chloe are able to work through their insecurities and past traumatic incidents while also shedding light on an incredible murder case.
Brought to you by the filmmakers of the popular Christian movie King's Faith, Wildflower delivers another epic, well-acted story about faith and hope through Christ. Distributed through Provident Distribution and produced by Faith Street Films, this is a powerful Christian film with a fantastic message. Starring Nathalia Ramos (who appeared in House of Anubis) and Cody Longo (from Not Today), this film is a terrific follow-up to the well-received King's Faith and features an incredible cast and storyline.
Story
Wildflower follows the life of Chloe Moray, a young college art student determined to make it big in the art world. Deeply gifted with creative abilities, Chloe finally begins to feel she's ready to make something great out of her life. But as she begins her schooling, she begins to have recurring nightmares that spiral her into a deep depression. Having reached the lowest point of her entire life, it seems there's no way out for poor Chloe. Unable to stop the dreams, she begins to remember more details and begins to realize that the dreams have a meaning.
Realizing they're no longer simply figments of her imagination, her dreams begin to remind her of very real places and events. She eventually discovers that her dreams are sequences from her tragic past. What she's dreaming isn't just made up in her head -- they were real events that really happened. Upon a more thorough investigation, she begins to realize that these events she keeps dreaming about relate to an unsolved murder that took place over a decade ago. Working almost as a "cold case" mystery, Wildflower is able to blend elements of faith and spirituality with an intriguing mix of mystery and suspicion.
Asking her friend Josh for help, a man who is also dealing with the aftermath of a tragic incident from his past, they begin to work together to solve this cold case. Eventually, they discover the key to solving the cold case together. But when they go to the police to tell them about everything they've learned, the authorities simply don't believe them. With no idea of what to do or how to proceed, they must work together to find the answers and present the evidence.
Josh, Chloe's friend, also seeks comfort in Chloe and in Christ to help him deal with a tragic accident in his past. With a deep emotional scar involving very frightening events that happened to him on a mission trip when he was young, Josh decides he is determined to help Chloe solve the case and heal her of her inner turmoils.
Supporting each other through the difficult times, and also finding comfort through attending church and deepening their relationships with Christ, Josh and Chloe begin to find healing together. As they come closer to solving the mystery behind Chloe's dreams and the events surrounding the unsolved murder from over ten years earlier, they begin to find their faith deepened and their hope renewed. Wildflower is a moving story about hope and healing and is a perfect encouragement for those looking to grow in their spiritual walk and find new life in Christ.
Featuring music from some of the band members of Building 429 and featuring accomplished actors Nathalia Ramos and Cody Longo, Wildflower is an excellent addition to your collection. The Christian DVD also contains a variety of bonus features, including a 10 minute behind-the-scenes video explaining the making of the film, a discussion guide for groups to work through together, and trailers of more upcoming Christian films.
Parental Review
We always like to follow the Dove Foundation's approval guide for films. Wildflower received 5 Dove seals of approval and was given the approval for ages 12 and up. The film features brief moments of violence (particularly in Chloe's flashbacks) and other very mild thematic elements. But as always, we recommend that you watch the film first and decide if it's appropriate for your particular family. Every family is different so we recommend you watch it and decide for yourself.
Conclusion
Chloe certainly has had her share of difficult events in her life and as her traumatic incidents from her past begin to once again rise to her memory, she is forced to deal with the past and figure out how to cope with the future. Josh, likewise, has a lot of painful memories from his past which prompts him to do everything he can to avoid the problem or forget about it entirely. But working together, and trusting God to get them through their situation, they begin to find peace and hope for their future. In addition to being a movie about healing and dealing with the aftermath of traumatic incidents, it also incorporates a mysterious storyline that adds an element of intrigue to the plot. Together, Chloe and Josh must work to solve a case that has remained unsolved for over a decade. Will they be able to piece the massive puzzle together and find a solution? Or will they be forced to relive their painful memories for the rest of their lives? Find all this out and more in Wildflower!