---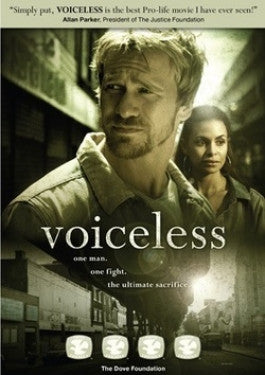 Sale
Voiceless DVD
Additional Information
Director: Pat Necerato
Languages: English
Release Date: 3/6/13
Run Time: 102 minutes
Subtitles: English and Spanish
Region Code: 0

See More
Sale price $13.73 Regular price $14.99 You save 8%
Estimated arrival between and for USA.

---
You might also like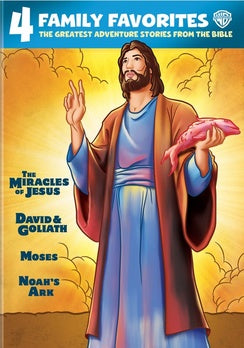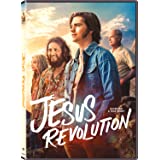 Sale price $15.99
Regular price
$29.95
Sale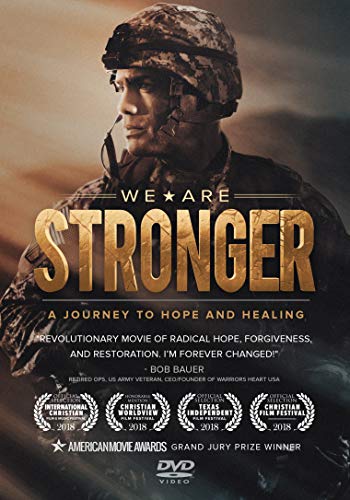 Sale price $9.99
Regular price
$14.99
Sale
Voiceless
Jesse Dean's life is just about to take a drastic change. Recently discharged from the military, Jesse and his wife move to Philadelphia to start Jesse's new job as the outreach leader at a local church. Jesse was not sure what to expect, but it certainly was not an abortion clinic across the street. Now, torn between his convictions and taking the easy route, Jesse must decide if he will speak out for the voiceless or turn a blind eye. Voiceless, a powerful drama about life, conviction and giving a voice to the voiceless.
Starring Rusty Joiner, Jocelyn Cruz (This Is Our Time), Victoria Gates, James Russo, and Susan Moses.
The Story
Jesse Dean (played by Rusty Joiner) has had a rough life. His childhood was rough, and his job as an Army Ranger has been equally as taxing. In fact, his odds for success were pretty low. So low you could barely see them. The only thing that pulled him out of the roughness was his wife Julia (played by Jocelyn Cruz). For Jesse she was like heaven sent down, and heaven probably did send her down since she was the one that lead him to Christ. Now, the two are about to start a new phase of their life as the film Voiceless begins.
They are headed for Philadelphia, Pennsylvania where Jesse was recently given the position of an outreach leader at a local, downtown church. They are excited to see what God will bring, but they were not quite prepared for what they found.
It first seems like the church is struggling. No, it is dying. An older church, with declining membership, they seem so stuck in their ways that Jesse wonders what he can even do to save what is left of a once passionate community of believers. So, he looks to the community outside their doors. He decides to open up a boxing clinic for inner-city youth. Making valuable connections in the community, and changing lives at the same time Jesse and Julia think they have found the spot God wanted them. But they were not prepared for what he was about to bring on their plate.
One day Jesse discovers an abortion clinic right across from the church's doors. He asks the church for help, they turn a blind eye. He goes to the pastor, nothing. About to give up, Jesse is unexpectedly confronted with a tragedy linked with the clinic. Tired of turning a blind eye and quietly allowing it to continue Jesse confronts the clinic. That's when everything seems to fall apart. Everything. His job, his marriage, even his freedom hang in balance as the confrontation grows larger. Is he willing to stand his ground in the face of losing everything he loves?
Stand Strong, Speak Out
A powerful film on the issue of life, Voiceless also holds many impactful reminders and challenges for viewers from all walks of life. The film Voiceless confronts the spirit of retreat that seems to be growing in the Church today. Afraid of rocking the boat, losing our comfortable positions, being ridiculed, too often believers retreat when they come face to face with the culture in front of them. As viewers watch Jesse Dean in the film Voiceless they will be challenged to stand up for God's truth and for those who do not have a voice to speak for themselves, in this case unborn babies. Will it be difficult? Absolutely. Will you be ridiculed? Absolutely. Will people misunderstand? Absolutely. Could you lose your respect, position, and influence? Absolutely. Does God call you to it? Absolutely. Is it worth it? Absolutely.
Voiceless is a wonderful reminder that when we take a stand; when we put our light on a stand instead of under a basket, lives can be changed and this world can be transformed. Yet, even if our courage and our boldness does nothing, even if evil still wins, we can remain confident, like Jesse, that we have stepped out in faith and followed God's call. Sometimes standing strong and speaking out does not seem to result in anything of measure, yet how can we know what God has in store? We must simply follow his call and trust that our faith combined with his strength is enough.
The film Voiceless will challenge you to no longer live in quiet fear, but to stand and speak courageously. It will inspire you to live a life free from the shackles of fear and doubt. And it will encourage you that no matter how you may fail, faith will always grow.
Compassionate Approach
The film Voiceless deals with a sensitive issue; abortion. While there is no question that God values all life; even that of an unborn child; there is also no question that there is much hurt and pain wrapped up in this topic. The film Voiceless approaches the issue with this in mind. While it serves as a valuable reminder that we must boldly and courageously stand with conviction, it also reminds viewers that there is much compassion and empathy that must be equally present in our move to speak for the voiceless. This film is a reminder that even while Jesus boldly stood in the face of evil he still compassionately cared for the broken and hurting.
Conclusion
A powerful film of sacrifice, courage, boldness and speaking for the voiceless, the film Voiceless will challenge you to live a life of outspoken faith, and outspoken compassion. A powerful film on a painful topic, Voiceless is a reminder that we must speak for the voiceless, and we must choose to put our light on a stand that the world may see.
Voiceless has been rated PG-13 by the Motion Picture Association of America for thematic material and some violence. This film received the "Faith Based" award from the Dove Foundation with a caution as some content may be objectionable. As always, it is recommended that parents preview all content to determine what is suitable for their children, but the film Voiceless is generally considered appropriate for older audiences.