---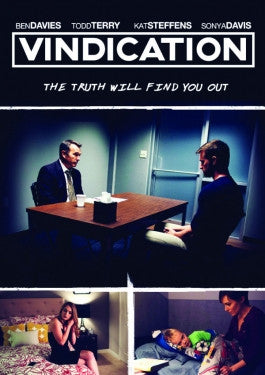 Sale
Vindication DVD
Additional Information
Cast: Ben Davies, Todd Terry, Kat Steffens
Languages: English
Release Date: 3/13/13
Run Time: 26 minutes
Region Code: 0
Sale price $8.65 Regular price $12.99 You save 33%
Estimated arrival between and for USA.

---
You might also like
Sale price $32.99
Regular price
$54.98
Sale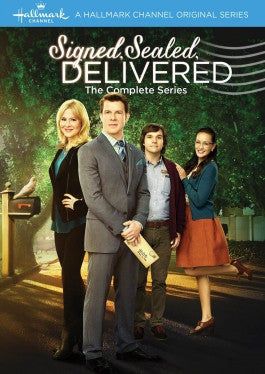 Sale price $24.95
Regular price
$29.99
Sale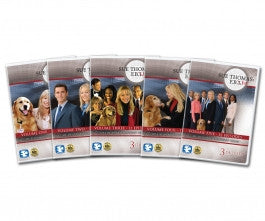 Sale price $95.99
Regular price
$119.99
Sale
—
Sold Out
Vindication
Derek Taylor did not plan on this. He was never planning on being caught in the middle of a criminal investigation. Now, with his marriage and life falling apart around his head, Derek scrambles to come up with an alibi to clear his name and get the suspicious detectives off his back. But the detectives are not easily convinced, and they are determined to find each and every hole in Derek's story. Vindication is an exciting faith-based thriller, that takes a long look at sin, its consequences, and the power of repentance in a believer's life.
Starring Ben Davies (Courageous and I Am Not Ashamed), Todd Terry (Friday Night Lights), and Dat Steffens (Parkland).̴Ì_
The Story
Derek Taylor (played by Ben Davies) was living a normal life. He had a job, a beautiful wife, a happy marriage, and a wonderful kid. . . or so it seemed. Suddenly, as viewers see in the film Vindication, Derek Taylor was in the midst of a criminal investigation involving his relationship with the very beautiful young woman Rebecca Jennings (played by Sonya Davis). Unsure of what the detectives want to hear, or how to get out of the mess he seems to have fallen into, Derek has one alibi; he experienced a spiritual awakening in the middle of the night... the same night as the crime. But his alibi seems just a bit too convenient for his circumstances, and the detectives are simply not buying it. Hoping to trap him in a lie, the police continue the investigation. They tear his alibi apart, doing their very best to find each and every hole in Derek Taylor's story.
As Derek's story spins out; his failing marriage with his wife Jamie Taylor (played by Kat Steffens), the whirlwind affair; it seems like his alibi is riddled with holes... or is it? Was he really "just friends" with Rebecca Jennings? Was his marriage really failing? Did he have a spiritual awakening? Is he innocent or do the holes in Derek Taylor's alibi place the guilt upon his head? Is Derek Taylor guilty?̴Ì_
Living In A Lie?
The film Vindication is more than a story of a man with a poor alibi caught in the crossfire of a criminal investigation. It is a look at the fight every Christian engages in every day; the battle to live according to God's word and the battle to live according to our own worldly desires. As Derek fights this battle, viewers will be reminded of the importance and reward for living according to God's word. As viewers watch Vindication, however, they will be reminded that no matter how far we fall God is always willing to receive us back into his grace. As Derek struggles to come to terms with his sin, his need for reconciliation with his wife and child, and the consequences for his choices, viewers will be reminded of the importance of repentance. Vindication is a powerful reminder of the power of forgiveness; whether that forgiveness comes from God, our friends, or our families. The film Vindication is more than a film, it is full of reminders and encouragements that though we fall God will pick us back up.
Ben Davies
Ben Davies, who plays Derek Taylor in the film Vindication, is a young Christian actor. Known for his role in the Kendrick Brother's film Courageous, Ben Davies' journey to acting started long before that. Born to strong Christian parent's, Ben Davies beginnings in the world of entertainment started long before he could walk. His mother, Nise Davies founded a modeling agency in Tennessee, and Ben made his first appearances as a baby in several TV and ad campaigns.
Acting was not always Ben Davies' dream, however. A star athlete in school, Davies had already won many awards as a junior Olympian by the time he was in junior high. His dreams were only just beginning, however, and he would go on to win an Olympic gold medal in track! His dreams were about to be crushed, however, when he received a serious injury to his shoulder that placed him out of the athletic arena for six months.
Frustrated and mad at God for halting his athletic dreams, Davies was feeling weak for the first time in his life. And at the moment when he doubted God the most, God slapped him in the face with a reminder of his goodness...Davies landed one of the lead roles in the film Courageous. It was a powerful reminder that God uses the bad things in life for good, and that his plan is so much better than our own.
Now Ben Davies is known for making a powerful impact for God in a field filled with worldly distractions through films like Vindication. Happily married, Ben has continued to pursue his dreams, and his faith, with his wife Molly.
Conclusion
A short film, with a powerful message Vindication is filled with stories and messages that will remind you of your need for God's grace, and the power of forgiveness. With actors who have a heart for pursuing and honoring God in their acting, such as Ben Davies, the film Vindication is also a wonderful example of how Christians are changing the world of entertainment in small, yet powerful ways.
Join Derek Taylor as he steps into the crossfire of his life and have your faith strengthened. Will his alibi hold up against the scrutiny of the police force? What of his wife and child? And what happens to Derek Taylor if they find him guilty. A story of intrigue, adventure, and mystery the film Vindication is a thrilling drama with a message; you cannot hide from God, and he will not hide his grace from you.
Vindication has not been rated the Motion Picture Association of America and includes topics, issues, and scenes that may not be suitable for viewers of all ages. As always, it is recommended that parents preview all content to determine what is suitable for their children.
̴Ì_