---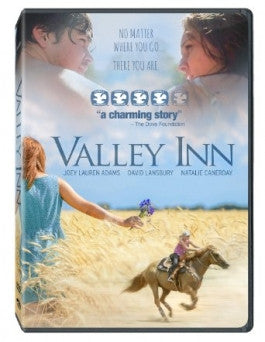 Sale
Valley Inn DVD
Additional Information
Cast: Joey Lauren Adams, David Lansbury, Natalie Canerday, Jordan Scott, Colley Bailey
Director: Kim Swink, Chris Spencer
Producer: Kim Swink, Samara Yeshaiek
Languages: English
Dove Approved: Dove Family Approved
Release Date: 12/14/11
Run Time: 119 minutes
Screen Format: WS
Region Code: 1

See More
Sale price $13.99 Regular price $24.99 You save 44%
Estimated arrival between and for USA.

---
You might also like
Sale price $32.99
Regular price
$54.98
Sale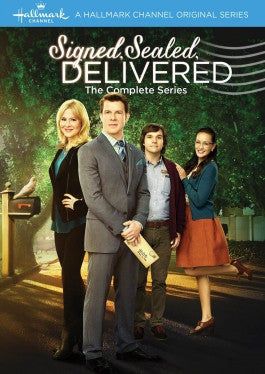 Sale price $24.95
Regular price
$29.99
Sale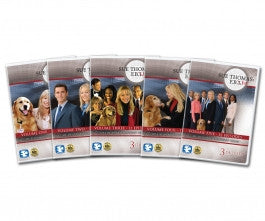 Sale price $95.99
Regular price
$119.99
Sale
—
Sold Out
Valley Inn Movie
Valley Inn is a film from Kindred Films that tells the story of Emily Mason, a college student eager to earn money over the summer by selling inspirational Christian books door to door. However, when she is dropped off in the rural Madison County, Arkansas, she finds herself stuck in a little town of 75 people. Unable to sell any books and not making the money she had originally anticipated, Emily finds herself frustrated and wanting to get out. But as she finds out more about the town she is in, she begins to see how this small little town and Valley Inn are about to go under.
With a new highway bypass opening up that completely skips over the town of Hindsville, Valley Inn and the surrounding businesses are in fear of going under. As the town encounters trouble, Emily begins to understand more about the town and realize that she has been spending too long chasing after the busyness of life. She comes to understand that she needs to take some time to stop and enjoy the little things of life. Always wandering into misadventures and always finding herself in trouble, Emily begins to enjoy the little town of Hindsville and begins to find a home here. Along the way, she even wonders if she may be finding true love as well.
The Story Behind Valley Inn
Valley Inn was a labor of love to produce and was originally funded on Indiegogo. When funding was successful after a 2 month campaign back in 2013, they began to film in northwest Arkansas. This movie was inspired by two different stories which were pieced together to create not only a drama about the life of Emily, but a love letter to small town America. Kim Swink, who created the screenplay for the film, was inspired by her real-life adventures of selling Christian and inspiring books door-to-door. With a promise of a large amount of money through commission, she was sent off in real life to a town she didn't know where she was commissioned to go door-to-door selling books.
The other part was inspired by executive producer (and Swink's sister) Kerri Elder, who told her about the real-life Valley Inn Cafe. This inn ended up having to close its doors after a highway bypass caused traffic to dry up and the town to slowly die out. With a desire to see small towns revived and a love for small towns of past generations, they came together to produce this inspiring film, which shows a happy and peaceful small town. Small towns don't exist quite as much as they used to, and Valley Inn attempts to show a peaceful and quiet small town where everyone knows everyone and they gather around for simple activities like pond-swimming and rodeos. This is something the producers hope to recapture in this film, and they hope that someday America will be able to turn back to the small town format. Because of the popularity of this movie, the real Valley Inn was able to re-open and maintain a steady stream of business.
The Story
Emily Mason is an energetic young college student trying to make a lot of money over the summer. Willing, able, and ready to go to work, she takes on a job going door to door selling inspirational and Christian books. Choosing this job because her income is affected by her willingness to work hard, she decides to work as much as possible and rake in the cash. Determined and ready to work, she gets caught up in the quick mentality and forgets to enjoy some of the simple pleasures of life.
That all changes when she gets sent to her selling destination, though Madison County, a small Arkansas county with very few people and no one terribly interested in her quick New York mentality. Travelling to Hindsville, a town of population 75, she meets a cafÌÎÌ_ÌÎ_í«̴å© owner by the name of Penny who helps her with a place to stay and information about the locals. There, Emily also meets a no-nonsense waiter by the name of Emily who helps fill her in on all the local town gossip. Emily begins to learn about all the colorful characters of Hindsville.
Gary Noble, a charming rodeo star who is a little past his prime is determined to break his bull-riding record in his final competition. Ray Bebee is an older man who is a retired farmer. He always comes to Emily when she needs someone to rescue her. A young girl by the name of Callie Anders also lives in the town, who is determined to win Rodeo Queen at the show this year. Her father, Paul, owns half of the county and is determined to make sure that she wins the award this year. Paul's wife, Olivia, is a former rodeo queen who also desires for her daughter to win the award.
Finally, Emily meets Lee Dickson, a charming young man that takes an interest in Emily. They do however find that they have very different personalities with her being highly motivated and him being a little slower and more relaxed. As Emily spends more time in the town and continues to learn more about the characters and people that make up the town, she comes to find she respects and even enjoys their way of life. While at first turned off by these people and their slower pace, she begins to form a respect for small-town America and their simpler way of life.
Conclusion
Valley Inn is a unique and enjoyable look at what small town America used to be. It does an excellent job of pointing out how very overwhelmed we can become in our daily lives and we can forget to "stop and smell the roses." Like Emily, who is so intent on making money, working hard, and doing her job to the fullest, we can forget to stop and take the time to enjoy the sights and sounds around us. This movie is a wonderful reminder to stop and enjoy the simple pleasures of life.