---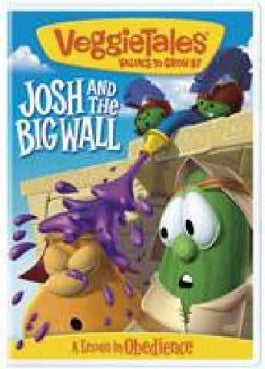 Sale
VeggieTales: Josh and the Big Wall DVD
Watch Trailer
Additional Information
Director: Phil Vischer
Producer: Phil Vischer
Languages: English
Release Date: 6/30/08
Run Time: 30 minutes
Screen Format: FS
Subtitles: English
Closed Captioning: Yes
Region Code: 1

See More
Sale price $5.99 Regular price $14.99 You save 60%
Estimated arrival between and for USA.

---
You might also like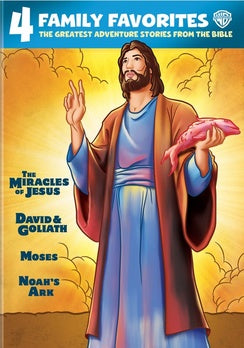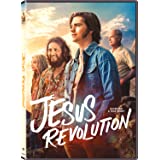 Sale price $15.99
Regular price
$29.95
Sale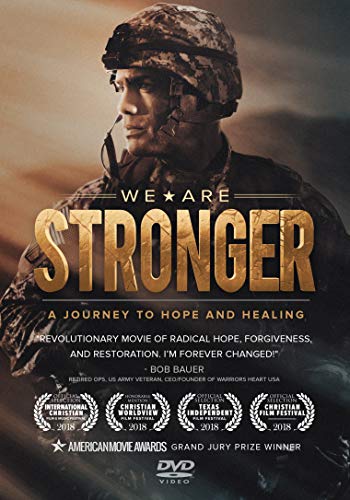 Sale price $9.99
Regular price
$14.99
Sale
Veggie Tales: Josh and the Big Wall DVD
Veggie Tales: Josh and the Big Wall is a delightful animated classic that kids of all ages will enjoy. Focusing on the Bible story of Joshua and the Wall of Jericho, this movie presents Biblical themes in a positive and entertaining manner for kids. The Israelites, once held as slaves in Egypt, have been freed by Moses and led to the Promised Land. However, they are banished from this land for forty years because they doubted God's method and tried to do things on their own. When their exile is over, Moses has died and Joshua (Larry the cucumber) is made their new leader. He intends to lead them back to the Promised Land, but the Wall of Jericho stands in their way.
Here, the Israelites face the defenders of the Wall (the French Peas). The peas taunt them incessantly from the top of the city walls. Joshua tries to explain to them that God has set the Promised Land apart for them and that they will have to let them through. This causes the peas to become even more insulting and hurl taunts at them. When things escalate and a slushy lands on one of their heads, Joshua decides that they need to regroup and come up with a plan of action.
That night, Joshua is met by the Army of the Lord's commander who informs him how the Israelites are going to conquer Jericho. Their orders are to march around the city once a day for six days and on the seventh day, march around it seven times, blow their horns, and shout in unison. The messenger reveals to Joshua that when they do this, the walls of Jericho will fall down, granting them passage into the Promised Land.
The next morning, Joshua reports this to his people, but is met with protest. They all have ideas of their own that they think will work best. Once again, they are questioning God's methods. Pa Grape wishes to return to Egypt and Jimmy and Jerry have made plans to attack the wall with a giant rocket of their own invention. After Joshua gives them guidance, they eventually decide that it is wise to do as God has instructed them. They proceed to Jericho and begin their first march around the city.
While they are marching, they are met with opposition from the defenders of the Wall. Insults are hurled at them, and the peas make their taunts into a choreographed musical number. Things begin to escalate when the peas begin to throw slushies at the Israelites, forcing them to retreat. At the end of this first day, the Israelites are greatly discouraged and wish to give up on their mission. Joshua, however, refuses to let them quit, insisting that they complete the mission God has given them. The people begin to complain and get angry with Joshua for making them do this. At this point, Junior, one of the Israelites, intervenes and convinces them to continue with the plan. He knows that God's way is always the best way and points this out to the people. They agree to try again and to not give up on the mission before them.
They are faced with more devastating taunts and horrifying slushy attacks, but they persevere with their mission, just as God would want them to. On the seventh day, they march around the city seven times, though they are desperately tired. They also blow their horns and begin to shout as they have been commanded. At first, nothing appears to be happening, and the French peas hurl insults and taunts at them again. The Israelite people are discouraged, but Josh refuses to believe that nothing is going to happen. Suddenly, the walls begin to shake and then they all fall down, just as God promised. The Israelites cheer and are amazed by God's faithfulness. They continue on into the promise land, learning the valuable lesson that we shouldn't doubt God. In the end, his methods are always best and we should not doubt that he will do what he says he can do. God is who he says he is, and the deliverance of the Israelites is a great example of his faithful nature.
Veggie Tales
Big Idea Entertainment is famous for their numerous videos for kids, such as the Veggie Tales series. Their goal is to present Bible stories and Biblical messages in such a way that kids will be entertained and will take away positive messages and important truths. Many Christian parents rely on Veggie Tales movies to help instill Biblical knowledge in their kids. Big Idea Entertainment provides parents with a useful and fun teaching tool that offers children positive messages and invaluable lessons.
Anthropomorphizing vegetables to tell their tales is appealing and delightful for children and adults. The Veggie Tales movies are full of important life lessons and provide hours of entertainment. Big Idea's series has stretched far beyond movies, and has included two feature-length films that were shown in theatres. Not only this, but a Veggie Tales television show was created in 2014. Countless books, toys, videogames, and clothing items have been made available, furthering the spread of Veggie Tales. The positive, Biblical messages presented through this form of entertainment help parents teach children Biblical knowledge.
Wholesome and fun, Veggie Tales provide hilarious entertainment and invaluable lessons that will stay with children forever. These films are fun for the whole family and remain timeless because of their uplifting content.
Josh and the Big Wall teaches children the importance of obeying God, perserverance, and not questioning authority. These Biblical lessons are presented in a positive light, instilling values in children through quality entertainment.
Josh and the Big Wall is not rated by the Motion Picture Association of America. However, it is recommended for all ages and is suitable for all audiences. It is always encouraged that parents preview all content to determine what is suitable for their family.