---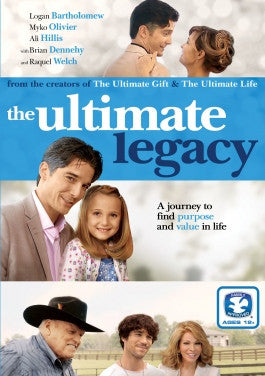 Sale
The Ultimate Legacy DVD
Additional Information
Director: Rick Eldridge
Producer: Joanne Hock
Languages: English
Release Date: 1/2/13
Run Time: 90 minutes
Closed Captioning: No

See More
Sale price $13.73 Regular price $19.99 You save 31%
Estimated arrival between and for USA.

---
You might also like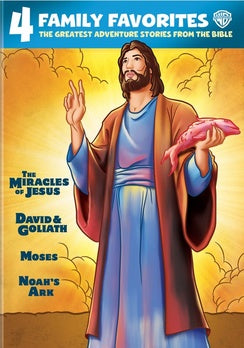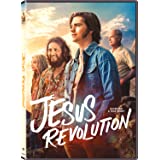 Sale price $15.99
Regular price
$29.95
Sale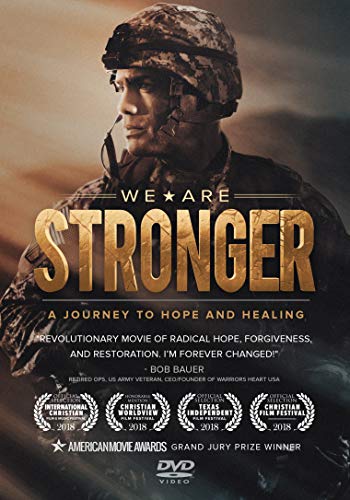 Sale price $9.99
Regular price
$14.99
Sale
The Ultimate Legacy Movie
The Ultimate Legacy is the third film in the "Ultimate Series", being preceded by The Ultimate Gift (2006) and The Ultimate Life (2013). In this third and final part, spoiled rich kid Joey Anderson is used to having everything go his way. Anything he's ever wanted in life has always been given to him and he's never had to work for anything. So when his grandmother, Miss Sally, passes away, he has to work hard to continue enjoying the benefits of Anderson House, and Miss Sally's pocketbook.
When her will is read, it is revealed that Joey must accomplish a series of 12 tasks or "gifts" (the same 12 tasks that Jason Stevens had to compete in The Ultimate Gift) before he receives any of his grandmother's wealth and inheritance. This is a new concept for Joey, as he's never had to work a day in his life. With the help of Theodore and Angelica Hamilton, Kelly, and Jason Stevens, Joey spends one year at Anderson house, working to receive his inheritance and his freedom.
Continuing the Series
Featuring most of the original cast of The Ultimate Gift, The Ultimate Legacy is a worthy continuation of the series. While the second film, The Ultimate Life, stepped back in time to give viewers a look at Jason Steven's grandfather Red's life, this third movie continues forward. Jason Stevens has grown and matured into an incredible young man. He is now married to Alexia, and they are now together raising their first child, Chloe. Jason is still in possession of his grandfather's foundation and is still working in his fulfilling philanthropic work. However, he realizes that he needs to pass on what he has learned. He, too, was once an arrogant self-centered young man and when he has the opportunity to work with Joey, he chooses to do so.
Joey Anderson
Joey from The Ultimate Legacy is in a very similar situation in this film to Jason's situation in the first movie. Joey has always been given whatever he wanted and simply relies on credit cards funded by his grandmother to purchase anything he desires. When she passes away, however, he is forced back to Anderson House and is told he will soon receive his inheritance. When the will is read to him, though, and he learns that he must stay there for a year, he instantly declines the proposal. Shortly after, he finds his credits cards have been canceled and he is faced with the horrifying realization that he has nothing to his name. Feeling trapped and forced into the situation, he chooses to agree to the terms of the deal. He doesn't have much of a choice, he tells himself. His plan is to simply work and do what they tell him to and then get out as fast as he possibly can.
The rest of the movie is spent with Joey as he accomplishes these gifts one by one. Starting with building a memorial garden to commemorate the life of his grandmother, Joey starts off reluctant and rebellious. As Jason helps him, though, he begins to get more involved and even contributes his own ideas and solutions to the project. Eventually, he accomplishes his first task and is able to create a beautiful garden to honor her memory. The film continues on with Joey putting on a concert to benefit veterans, learning about helping other, and facing some seriously terrorizing memories from his past.
It is eventually discovered that when Joey was a young boy, his mother died. With no one to turn to and no answer to his seemingly impossible dilemma, Joey's father chose to end his life. Joey spent his whole life feeling unloved and unwanted and it was these memories that made him into what he became. He was spoiled and had no sense of selflessness or care for others. But as he accomplishes his tasks one by one, he becomes less focused on checking off the boxes and getting his money, but on truly working to help others. As the film progresses, Joey begins to learn the value in stewardship and ends up doing a lot of good for other people. Along the way, he also forms a relationship with one of his attorneys, Kelly. While in the beginning, she starts off solely as his attorney, their relationship begins to grow into something more.
Conclusion
The Ultimate Legacy is a film that will inspire you and help remind you of the values of stewardship, self-discipline, and selflessness. Although Joey must follow the same rules that Jason had to follow when he was in Joey's place, this film doesn't feel like a repeat of The Ultimate Gift. These characters are all very unique in their own ways and the pacing of this movie is dramatically different from The Ultimate Gift. This film feels like a fitting continuation of The Ultimate Gift and viewers are sure to enjoy seeing what became of Jason after the events of the previous two films.
The Ultimate Legacy features many returning actors from The Ultimate Gift including Brian Dennehy, Lee Meriwether, Bill Cobbs, and Ali Hillis. Viewers are sure to enjoy seeing many returning characters but will also definitely enjoy the new cast of characters and their own unique feel that they bring to this new movie.
This is a nice completion to the trilogy in a unique way. While The Ultimate Legacy focuses mainly on Joey and has Jason more on the sidelines, it helps to bring his story to completion. The character of Jason becomes fully developed in this conclusion to the trilogy. In the first film, he was a self-centered and spoiled young man who didn't care for anybody but himself. In the second film, he was the head of a philanthropic organization who still had a few things to learn about love and the importance of friends. And now, as the trilogy ends we see Jason passing on what he learned to the next generation. He wants to see his legacy (a key theme throughout the film) be passed on to the next generation. And that next generation comes to him in the for of young Joey Anderson.
If you enjoyed The Ultimate Gift or The Ultimate Life or just enjoy films about redemption and grace, then you definitely need to see The Ultimate Legacy.