---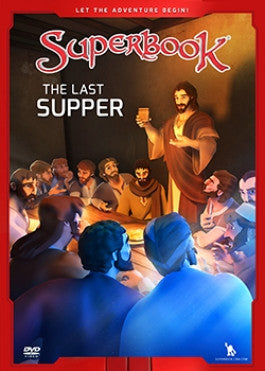 Sale
Superbook: The Last Supper DVD
Additional Information
Director: Bryant Paul Richardson
Producer: Sean Roche, John J Schafer
Languages: English, Spanish
Run Time: 50 minutes
Closed Captioning: Yes

See More
Sale price $11.98 Regular price $15.99 You save 25%
Estimated arrival between and for USA.

---
You might also like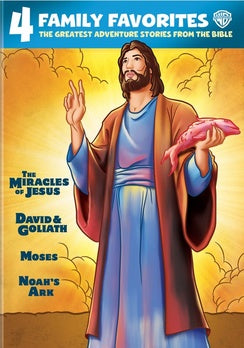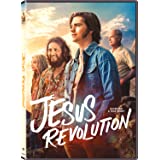 Sale price $15.99
Regular price
$29.95
Sale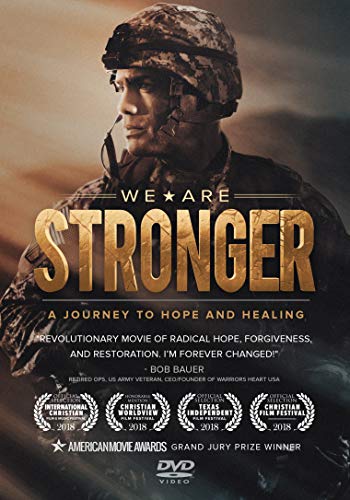 Sale price $9.99
Regular price
$14.99
Sale
Superbook: The Last Supper
Isn't always easy being humble, but at the Last Supper Jesus demonstrated to His disciples what it looked like to be a servant. Join Superbook, Chris, Joy, and Gizmo as they travel back in time to see how Jesus showed us the right way to be humble in Superbook: The Last Supper. When Chris gets a big head from thinking he is a star, it's time for a journey into the past to see how Jesus told us to live. Will Chris learn from Jesus' example, or will he pushed his friends away by being too proud?
A Lesson For All of Us
We all face the temptation to think more highly of ourselves than we should. But Jesus calls us to be humble. In Superbook: The Last Supper kids get a great chance to see how Chris handles it when he gets a little fame. Will he stay the same likable kid, or will he let it go to his head and make him proud, and impossible to be around?
Superbook: The Last Supper shows us all what Christ was like as He demonstrated to His disciples what a servant really looks like. In some of His last words before the crucifixion, Jesus taught them how they were to treat one another; just like He had treated them! Every one of us needs to be reminded how Jesus wants us to behave, and this Christian movie is an excellent chance to teach your children godly values and humility right along with Chris! We can all learn together to be humble servants, thanks to the time-traveling adventures of Superbook!
Talk It Over As A Family
Superbook: The Last Supper offers a great chance to learn about and discuss the topic of humility with your children. More than an entertaining Christian movie, Superbook is biblical history and life lessons for how to live, so be sure to take this opportunity to discuss what being humble means with your children.
It's often hard for us to wrap our heads around the fact that we are all very special to God but that we are not to get too swollen with pride. When we choose to think about others first, as Chris learns, we can push away this temptation to be prideful and self-centered by instead learning to think of others as better than ourselves and put their needs first.
What would happen in your home if everyone in the family decided to practice this principle of servant heartedness that Jesus shows the team in Superbook: The Last Supper? Try watching this fun and educational Christian DVD together as a family to learn some life lessons for every family member and have some talking points around the dinner table. You may be surprised at the change God will make in your children as you all discuss how Jesus wants us to treat one another.
What Did Jesus Teach?
We all want to live in a godly way, but what does that look like? Chris finds out in Superbook: The Last Supper that it's easy to think too highly of yourself when good things and fame start to happen. But Christ teaches such a different message, and before He left Earth, Jesus sat down with His disciples to wash their feet and break bread with them.
Every time you do this, take Holy Communion, the Lord's Supper, we are to remember what Jesus did for us. The kids have a front row seat, thanks to Superbook, as Jesus teaches timeless lessons to His disciples and show them, and the kids, how they should treat one another.
What would happen if we all treated each other this way? What would happen if the most popular of stars were instead humble servants to everyone? People look up to American Idols, actors, and other performers, but so often we fail to remember that the most important person in history taught us to be a servant to everyone. What would happen if we all lived the way Jesus taught, and the kids see, in Superbook: The Last Supper?
Award-Winning Animation
Superbook is entertaining and quality Christian programming for children and families who want to learn more about God together. The series is Emmy-nominated and now boasts artists and storytellers that have made award-winning pictures such as Mulan, the Lion King, and Beauty and the Beast, just to name a few. Superbook: The Last Supper is an example that Christian movies and values don't have to sacrifice any quality to share their message! Superbook brings a dynamic combination of excellence and message to the screen for your whole family to enjoy.
For too long, Christian entertainment has not have the same technical quality as the world. That should not be, and the studios that produced Superbook: The Last Supper know that discerning audiences are interested in the best animation and technology, not just a good message.
CBN has brought together industry-leading talent and the best animation in order to tell the stories that make us unique on the earth to our kids in a way that they can understand. Your children will love Superbook because it's just good!
This Isn't Your Parents Christian Programming
CBN reimagined Superbook for modern kids that are used to seeing the best animation from the top studios. Using the latest in 3-D CGI technology, Superbook moves beyond anything previous Christian animation has ever seen so that Superbook: The Last Supper is something we can be proud of; to show both our children and their friends! Enjoy the best quality and the best message together with Superbook.
Accuracy
All too often, shows mess up the details because they just don't do their homework. That is not the case with Superbook: The Last Supper. CBN has made sure that Superbook is the most accurate animated Christian video series ever, and while your children will love the animation and storyline, you can be sure that the biblical message and facts are all checked and accurate in each Superbook Christian DVD. Make the Bible, alive with your kids by trying this Christian video.