---
Sale
Superbook: Miracles of Jesus DVD
Additional Information
Director: Bryant Paul Richardson
Producer: Sean Roche, John J Schafer
Languages: English, Spanish
Run Time: 50 Minutes
Closed Captioning: Yes

See More
Sale price $8.23 Regular price $15.99 You save 49%
Estimated arrival between and for USA.

---
You might also like
Sale price $32.99
Regular price
$54.98
Sale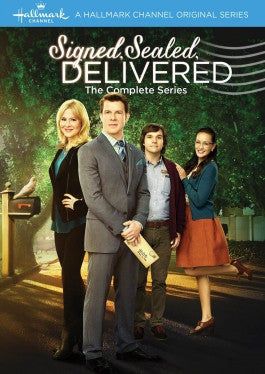 Sale price $24.95
Regular price
$29.99
Sale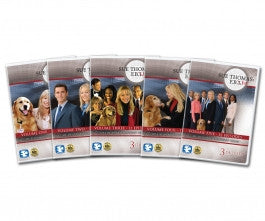 Sale price $95.99
Regular price
$119.99
Sale
—
Sold Out
Superbook: Miracles of Jesus
Are miracles real? That is what young Chris asks when he meets a convincing street magician, Miraculo the Miracle Maker. But is this man performing parlor tricks or real miracles? In Superbook: The Miracles of Jesus, Superbook whisks the kids and Gizmo a way to ancient Galilee where the same questions were once asked of another man: Jesus of Nazareth. Join with Chris and Joy as they see firsthand some of Jesus' most miraculous miracles and answer for themselves whether or not miracles are real.
Just Believe
In a skeptical modern world where so many have to see it to believe it, it can be hard to believe that miracles can happen. But how do we explain the miraculous moves of God Jesus performed well on the earth, the disciples later did in His name, and Jesus even told believers we would do in greater number than He did? The blind could see, the lame walk, and the death could hear; these were the miracles Jesus performed while on earth and that the kids from Superbook witness with their own eyes in Superbook: The Miracles of Jesus.
According to the Bible, Jesus went about healing those who were sick. He also turned water into wine, fed thousands of families from just a few loaves and fish, and even calmed the storm with just a word. In a world where we have trouble believing what we cannot see, the miracles Jesus performed stand out as a testimony that God is real and His power can have amazing impact on our lives.
But Jesus himself explained that He was unable to perform mighty works in His own hometown for one reason: they did not believe. Without faith, it is impossible to please God, so let Superbook: The Miracles of Jesus help birth and expectation for miracles in you family as you watch this amazing Christian movie!
Talk It Over As A Family
Superbook: The Miracles of Jesus presents some of Jesus' most famous miracles for you and your family to think and talk about. What do you think about miracles? Were they just for Jesus' day? Are they only things that we see on Christian movies and Christian DVDs? Or is the God who says He is the same yesterday, today, and forever still capable of miracles?
In Superbook: The Miracles of Jesus, Jesus' miracles are of the biggest and boldest kinds; people healed, storms stopped, and people set free. But are these the only kinds or miracles? What smaller, every-day miracles have we seen ourselves? Ask your children about the amazing things they've seen, but then stop to wonder at the miracle of a sunset, the birth of a baby, or just the fact that we have arms and legs that let us move and dance, eyes that see, and food to eat. These are miracles, too, and we can thank God for them every day!
How would it affect our lives if we looked for, and thanked God for, the everyday miracles in our lives? Would that make us more thankful? Would we look to God and trust Him more? And if we were trusting Him more, would that help our faith grow? Remember, the only place where Jesus said He could not do many miracles was the place where they did not believe.
Become a miracle-believing family, starting today, by getting excited about miracles in Superbook: The Miracles of Jesus!
Jesus' Biggest Miracles
The people of Jesus' day saw Him work many mighty miracles; so many, in fact, that it was standing-room-only at His meetings! In one story we see in Superbook: The Miracles of Jesus, Jesus heals a man who is lowered down to Him on a mat; through a hole in the ceiling! This man had friends who believed that Jesus could heal their friend, and Jesus took the opportunity that this man offered to heal in a way that the Jewish people hadn't seen before. Jesus proved to everyone that He, the Son of Man, had the authority not just to heal but to forgive sins. This was a bold statement that Jesus was, in fact, the Son of God, because only God can forgive sins! So which do you think is the bigger miracle; healing a man, or forgiving sins?
The Sea of Galilee is known for horrible storms that can blow in quickly and turn the lake into a wave-capped fury. In Superbook: The Miracles of Jesus, we see Jesus is worn out from helping so many people. He's asleep in the back of a boat when one such storm whips the Sea of Galilee into a frenzy. The disciples are terrified; as professional fishermen, they know how dangerous these storms can be. But Jesus isn't afraid, and when they wake Him up, He chides His disciples for their lack of faith. Why were they so scared when they had the very Son of God in the boat with them? When do we get lashed by fear and forget that we, too have Jesus with us?
Superbook: The Miracles of Jesus tackles a hard topic when Jesus casts a demon from a possessed man. Sometimes, we don't like to admit that we have an enemy and that there are unseen powers in the world. But we forget that when Jesus is on the scene, there's nothing to be afraid of! Jesus tells us that if the Son sets us free, we are free indeed, as the possessed man learns. And think of this, too: if all the demons torturing this man couldn't keep him from coming to Jesus and getting set free, is there anything that can keep us from experiencing God's freedom? Not death, nor life, nor angels, nor demons can separate us from the love of God!
Excellent Entertainment
It's not enough just to have a good message and be biblically based; Christian movies and DVDs must be excellent, as well! CBN has made sure that the best and brightest minds worked on Superbook: The Miracles of Jesus so that your kids would be able to enjoy programming that is excellent in production as well as in its message. With award-winning artists and storytellers that made some of the best movies of the past decades on the team, Superbook has become a leading innovator in 3D CGI animation so that you'll never be ashamed of Christian movies or Christian DVDs again not when there are shows like Superbook: The Miracles of Jesus!