---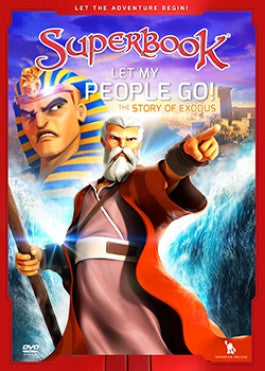 Sale
Superbook: Let My People Go DVD
Additional Information
Director: Bryant Paul Richardson
Producer: Sean Roche, John J Schafer
Languages: English, Spanish
Run Time: 50 minutes
Closed Captioning: Yes
Sale price $8.23 Regular price $15.99 You save 49%
Estimated arrival between and for USA.

---
You might also like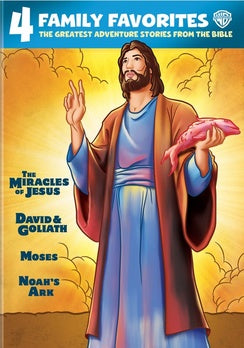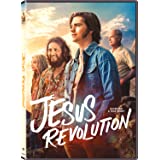 Sale price $15.99
Regular price
$29.95
Sale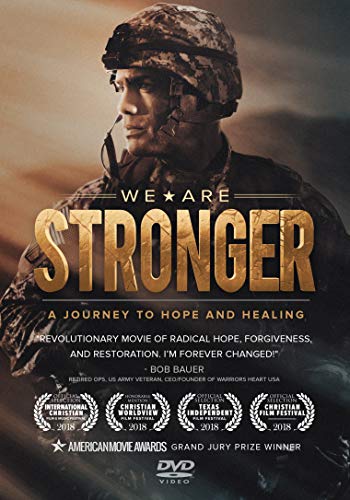 Sale price $9.99
Regular price
$14.99
Sale
Superbook: Let My People Go DVD
Superbook: Let My People Go is an episode from the Superbook series that spotlights Moses and his battle with the pharaoh to get the Israelites out of captivity. Join Chris Quantum, Joy Pepper, and their robotic friend Gizmo as they journey back to the time of Moses and see God's incredible power as amazing miracles begin to happen and plagues fall on the land of Egypt. Witness the story of the exodus from Egypt and watch as your children become captivated with the engaging storytelling and enjoyable 3D computer graphics animations. The Superbook series, specially designed for kids is sure to excite and entertain their children while simultaneously teaching them about the Bible and the wonder of God's amazing power.
In Superbook: Let My People Go, Chris, Joy, and Gizmo are relaxing in their lab, remembering all the exciting times they've had together with Superbook. Soon, Gizmo asks them if they have yet to experience one of the greatest stories from the Bible- the story of Moses and the exodus from Egypt. When Chris and Joy answer that they haven't yet experienced this adventure, Superbook takes them on their greatest journey yet. In this exciting Christian children's movie, Chris, Joy, and Gizmo get to see what it was like to live through the 10 plagues of Egypt, follow along during the Israelite's exit from Egypt and even get to see God work an amazing miracle when he parts the Red Sea. Experience all the excitement and adventure of living in Bible times and see all the wonderful miracles that God has performed.
What is Superbook?
Superbook is an animated children's series produced by the Christian Broadcasting Network. The original show first broadcast in 1981 and was part of a new outreach to Japan. Over time, the show began to grow and eventually had as many as 8 million viewers watching on a regular basis. The show continued growth, even being broadcast in the Soviet Union by 1989. Since that time, Superbook has been seen by more than 500 million people, and 52 episodes have been translated into 43 languages. Superbook has now been broadcast in 106 countries.
After its success, the show was recently reimagined using 3D CGI instead of the old 2D animated style. Their hopes for this new style is to bring in a new audience and breathe new life into an amazing old classic. This new update hopes to respect the classic series while bringing in a new generation of young viewers. If your children are fans of other Christian children's shows like VeggieTales or 321 Penguins, they are sure to enjoy this wonderful series. In each episode, the children journey to another story from the Bible, each time learning about new things that God has done. Through their many travels with the Superbook, Chris, Joy, and their robot Gizmo have journeyed to see the miracles of Jesus, witnessed the Ten Commandments, encountered Jacob and Esau and their family feud, and experienced the book of Revelation and the Final Battle.
Meet the Characters:
Chris Quantum is an all-around fun-loving kid and enjoys many hobbies including skateboarding, video games, and playing lead guitar for his garage band. He goes to Valleyview Middle School with his friends from the band and his friend and next-door neighbor Joy Pepper. Chris was the one who discovered the Superbook and its secrets by venturing through a mysterious portal to the past.
Joy Pepper is Chris' next door neighbor and friend at Valleyview Middle School. Between her and Chris, she is the more social and extroverted one and tends to be more on the adventurous side, as well. She is also the athletic one between the two of them and enjoys playing soccer amongst other sports. She enjoys discovering the secrets of Superbook with her friend Chris and robot Gizmo.
Gizmo is Chris and Joy's robot friend. He was built by Chris' dad, Professor Quantum and was designed to help protect and watch over Chris and Joy. However, this plan usually backfires and it's usually Chris and Joy that are helping Gizmo. He enjoys upgrading to find new uses and abilities and prefers to stay in the lab than time-travel. Gizmo loves spending time with Chris and Joy and is able to assist them in changing appearances as needed.
Conclusion
There are a lot of shows on for children today. Turn to almost any channel and you can normally find media targeted especially for children at certain times of the day. However, the problem is that many of these shows are displaying ungodly principles or are simply not educational and immature. Parents need to be wary of what their children watch and figure out what kind of media is best for them to consume. Rather than shows that air on many channels today, Superbook helps teach children and entertain them with good, clean content. By watching Superbook, not only do you not have to be worried about what kind of messages are being taught, your children will also be learning true stories from the Bible. Superbook is a fun show that is sure to entertain your child and keep them engaged, but more importantly, it will help them learn about the events that happened in the Bible and see for themselves the incredible miracles that God worked throughout history.
Superbook has been airing for over 30 years and with this recent reboot, they aim to reach a whole new generation and educate children about true Biblical events. Your children are sure to fall in love with the colorful cast of characters and enjoy seeing the amazing adventures of Chris, Joy, and Gizmo. Each DVD includes a study guide for parents to talk with their children about. Together, they can discuss the lessons of the show and think about what they learned about in each episode. Superbook: Let My People Go will help teach your children about the Exodus from Egypt and help them to understand about Pharaoh's resistance, the ten plagues that followed afterward, their eventual departure from Egypt, and the awe-inspiring parting of the Red Sea.