---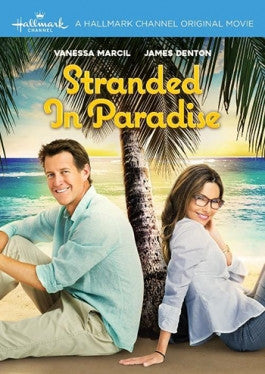 Sale
Stranded in Paradise DVD
Additional Information
Cast: Vanessa Marcil & James Denton
Languages: English
Release Date: 6/13/12
Run Time: 82 Minutes
Screen Format: WS
Subtitles: None

See More
Sale price $13.99 Regular price $14.99 You save 7%
Estimated arrival between and for USA.

---
You might also like
Sale price $32.99
Regular price
$54.98
Sale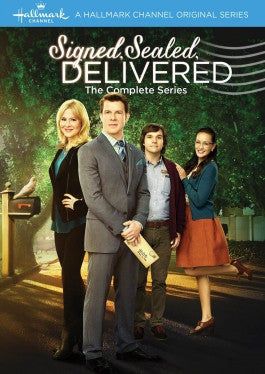 Sale price $24.95
Regular price
$29.99
Sale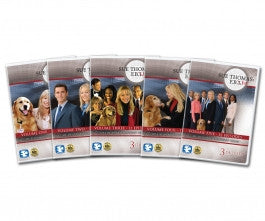 Sale price $95.99
Regular price
$119.99
Sale
—
Sold Out
Stranded in Paradise DVD
Produced by the Hallmark Channel, Stranded in Paradise is a film about finding adventure in life and pursuing new opportunities. Tess Nelson, an executive in the Human Resources department, is everything that an executive should be. She's good at making tough decisions, is very motivated, and has a desire to climb up the ladder of success in her career. She has a very business-focused mindset and wholly devotes herself to furthering her future with the company.
Tess is expecting a huge promotion, and is excited to continue moving up in the world of business. However, this promotion does not go quite as she planned it. Instead of moving up in the world, she loses her job due to company cutbacks. She is devastated, and the future is uncertain. Tess has completely thrown herself into her work and doesn't know how to progress forward.
Before losing her job, Tess was scheduled to attend an enormous business conference in Puerto Rico. Here, she was hoping to find some jobs for those that the company was forced to lay off. She never expected that she would be one of those poor souls looking for a job. The company doesn't realize that her flight to Puerto Rico is still booked, and she decides not to alert them of the fact. Instead of giving up, she decides to head to the business conference in order to salvage her career and secure herself a future in the world of business.
Tess has the entire trip planned out in her mind. She'll fly to Puerto Rico, attend the conference, impress all the other executives around her, and be offered another job. With forced reluctance, she'll accept the job and gleefully continue her future in the world of business. Everything should turn out perfectly; right? What could possibly go wrong?
As she flies to Puerto Rico, her hopes are high. Though life for her has just been turned completely upside down, she hopes that she can salvage the future at this business conference. Tess lives with a can-do attitude and sincerely believes that her business sense and motivated attitude will garner her a new job and give her an even better future than the one she had planned out.
However, as soon as she lands, her master plan starts falling apart. Things at the business conference aren't working out the way that she wants them to. Just when it seems that things couldn't get any worse, the entire island is completely shut down due to an impending hurricane. Her plans are derailed and she is left Stranded in Paradise.
Here, on this island, with no plan in mind, things for Tess look pretty bleak. However, the future changes once more as she meets a handsome man named Carter. He is a world traveler and a free spirit. He has an unabashed love for life and adventure and desires to see every corner of the world. His mind isn't focused on business, wealth, or power. Instead, he simply wants to enjoy the adventure of life and relish every moment given to him.
Carter and Tess could not be more different. She is uptight and driven, whereas he is a free spirit and doesn't have much motivation to do anything but travel. He wants to enjoy the little moments in life and she wants to press on to achieve success. However, something about his spirit is extremely attractive to Tess. She sees qualities in him that she wishes she possessed. His personality is magnetic, drawing her in in an undeniable attraction.
Carter is able to convince Tess to let him help her enjoy the little things in life. Together, they are able to help each other learn different things. Carter renews her passion for life and helps her learn how to slow down and take in every moment of every day. Tess helps him find motivation in the everyday things, and together, they make an unstoppable team. Their friendship soon blossoms into something more, proving that the worst of situations can be redeemed. Though Tess's trip did not go as planned, she decides that she wouldn't change any part of what happened. Because of her unexpected layoff, she met Carter, who changed her world forever.
Stranded in Paradise is a touching film, full of entertainment and valuable lessons about learning to cherish life. This film is perfect for families to enjoy together and contains wholesome and faith-based values throughout.
Beauty from Brokenness
Stranded in Paradise shows what can happen when best laid plans don't go as they are expected to. For instance, Tess has a grand plan to arrive in Puerto Rico and impress all the executives in order to secure another job for herself. She plans to continue climbing up the ladder of financial and business success, as this is all she has ever dreamed of.
However, a hurricane closes down the entire island, and this causes the business conference to be cancelled. Her plans to impress everyone are derailed, and she is stranded on Puerto Rico with nowhere to go and no idea of what to do. Her uptight nature causes her to become extremely concerned with how she is going to get home and what her future is going to hold.
Tess's great worry causes her to miss all the beauty that the island of Puerto Rico holds, but a man named Carter helps her discover what is all around her. He renews her passion for life and encourages her to slow down and enjoy the world around her. There are so many moments that she is missing because of her competitive spirit, and he helps her learn how to cherish those. Together, they are able to teach other important lessons about life and what is truly important. Their friendship turns into romance, and the future seems brighter than either one of them could ever have imagined. Stranded in Paradise teaches the lesson that beauty can be found in the brokenness all around us and that a bad situation can be used for something even greater than what we could imagine.