---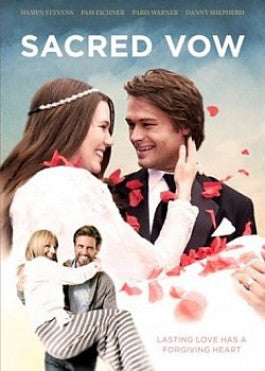 Sale
Sacred Vow DVD
Additional Information
Cast: Paris Warner, Shawn Stevens, Angella Joy
Director: Rob Diamond
Languages: English
Release Date: 9/30/12
Run Time: 90 minutes
Region Code: 1

See More
Sale price $8.33 Regular price $19.95 You save 58%
Estimated arrival between and for USA.

---
You might also like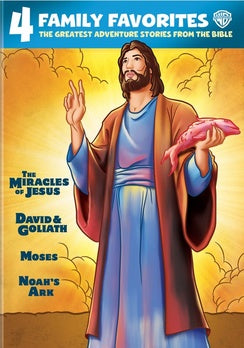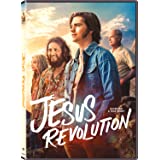 Sale price $15.99
Regular price
$29.95
Sale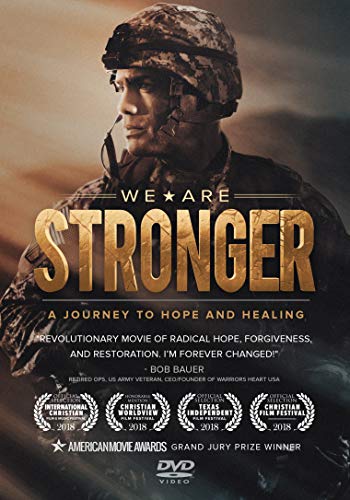 Sale price $9.99
Regular price
$14.99
Sale
Sacred Vow
When Doug met Amber during college it was love at first sight. With a dream of a perfect life together the two married and struggled through the first couple of years side by side facing the joys and struggles together. As the years dragged on, however, Doug begins being tempted and slides into unfaithfulness. Will forgiveness and healing be found, or will their vows said as young adults, madly in love, be broken forever? Inspired by a true story, the Sacred Vow stars Shawn Stevens, Pam Eichner, Paris Warner, and Danny Shepherd in a story about broken hearts and the power of forgiveness.
The Story
Doug (played by Danny Shepherd and Shawn Stevens) was an average college guy, but when he met Amber (played by Paris Warner and Pam Eichner) his whole life was changed forever. The two from the film Sacred Vow quickly fell in love, it seemed like the perfect match. They were young, and they had high hopes, and big dreams for their life together. Living off of nothing but love, Amber worked two jobs to put Doug through school, but it seemed easy when they were so focused on their future; their prosperous life together. Slowly the years went by, and Doug and Amber still walked side by side. They celebrated Doug's business success, and they welcomed the birth of their beautiful, little girl. All seemed just as they dreamed, and together they continue walking on through life. Somewhere along the way, however, something went terribly wrong. While Amber continued to devote herself to building a committed marriage with her husband, Doug got bored. After such a "long" marriage Doug's "flame" for Amber dwindles out without his effort to keep it alive. Convincing himself that life holds more for a man like him he falls into unfaithfulness and deceit. When his actions come to light Amber is shattered, but she refuses to give up the marriage and the man she has fought for and still loves. In the midst of this broken home tragedy strikes once more. Will this be the final straw that snaps the marriage once built on love and faithfulness, or will it give them the chance to redeem their marriage, regain their love, and reestablish the sacred vows they pledged to one another as a young couple with love and dreams so many years before?
Marriage Is Worth Fighting For
The film Sacred Vow holds many valuable lessons for both married and single alike, and many relationships can be impacted by the lessons in this film. Most importantly, the film Sacred Vow is a powerful reminder that marriage is worth fighting for. It is not something you choose to be a part of until you get "bored," or the "flame runs out." It is a commitment for all of life, and it is worth fighting for. Amber exemplifies this attitude not only when she finds out that Doug is being unfaithful and considering divorce, but she also exemplifies this lesson in her everyday life. No matter what the circumstances, good or bad, she makes a commitment to investing in her marriage. It takes two to build a strong relationship, however, and Doug is a reminder that both husband and wife must decide to invest in their marriage. Not only can this relationship be applied to marriage, but the film Sacred Vow is a powerful reminder to viewers everywhere that relationships require investment, and that even when it becomes difficult they are worth fighting for. Sacred Vow is a reminder that love takes work. Love cannot stand alone, it is not something that will magically stay without work of both parties. Love is not just a feeling, it is an action, and you must choose to fight for it.
Forgiveness, Reconciliation, and Hope
The film Sacred Vow has other equally important lessons viewers of all ages can learn from. When Doug's actions come to light, Amber must learn important lessons on forgiveness, but her actions also serve as a reminder that forgiveness has the power to change the course of events; even the course of one's life. Forgiveness is a powerful tool that can redeem broken lives, marriages, and futures. Doug and Amber in the film Sacred Vow exemplify the need for reconciliation and regained trust in any broken relationship. Theirs is a story of healing and forgiveness after a shattering fall. In many ways the film Sacred Vow is a reminder that in any circumstance, no matter how broken or seemingly unredeemable, God can work forgiveness, reconciliation, and healing. That no matter how dark the moment may seem there is always hope, and there is always a story of love.
A Powerful Film
Sacred Vow is a powerful, culture facing film. It is a reminder that marriage is not a "just for now" thing. It is a lifelong commitment. It is a reminder that any relationship, especially marriage; takes commitment and work, from both husband and wife. It is a challenge to fight for your marriage, for the gifts that God has given you. The film Sacred Vow is a powerful reminder that love is a choice, not a feeling, and you must choose to fight for it. The life and story of Amber and Doug in the film Sacred Vow also encourage viewers that God can work forgiveness, reconciliation, and hope into any story and any situation no matter how bad it may seem. It is a reminder that forgiveness can transform lives and redirect what once was lost. Viewers will be reminded to love unconditionally and fight for God's gifts, that hope is never lost, and that healing and forgiveness can transform what once was shattered.
Sacred Vow has not been rated by the Motion Picture Association of America and may include topics and issues not suitable for younger viewers. This film received the "Faith Friendly" award for ages twelve and up from the Dove. As always, it is recommended that parents preview all content to determine what is suitable for their children, but the film Sacred Vow is generally considered appropriate for most older audiences.