---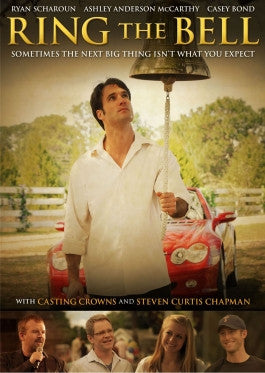 Sale
Ring the Bell DVD
Additional Information
Cast: Casey Bond, Ryan Schauron
Director: Thomas Weber
Languages: English
Dove Approved: Dove Family Approved
Release Date: 4/8/09
Run Time: 96 minutes
Screen Format: WS
Subtitles: English
Closed Captioning: Yes
Region Code: 0

See More
Sale price $7.75 Regular price $14.99 You save 48%
Estimated arrival between and for USA.

---
You might also like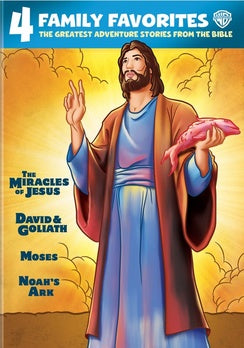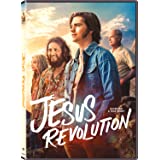 Sale price $15.99
Regular price
$29.95
Sale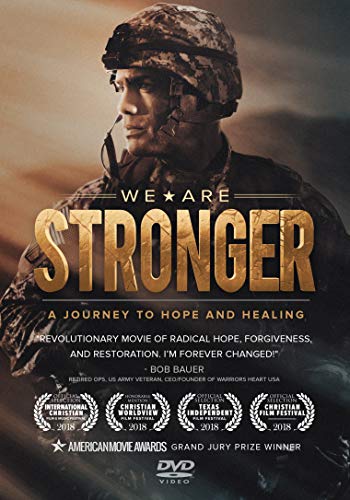 Sale price $9.99
Regular price
$14.99
Sale
Ring the Bell DVD
Ring the Bell is centered around Rob Decker, a big city sports agent. On a trip to recruit a superstar high school baseball player, Rob finds himself stuck in a small town, where he is in awe of the simplicity and faith of the people in the small town, a complete opposite to his fast-paced life. Divided between these different environments, Rob has to deal with whether he has the courage to change his life or not. Ring the Bell includes featured Christian music by Casting Crowns, Steven Curtis Chapman, and Matthew West. With special appearances by baseball legends Rick Stucliffe, John Kruk and Ben Zobrist, this is an inspiring entertaining story for the whole family.
The message in Ring the Bell movie
In Ring The Bell DVD, Rob (Ryan Scharoun) meets a small community that has something different to offer him than what he originally wanted to obtain there. Rob's hope is to hire the local all-star high school pitcher and as a result obtain some money as well. The town thinks differently and let Rob know that they're not interested in what he has to offer. That they all have higher purposes in the Lord. The successful sports agent was used to the quick city environment but spending time in the local community makes his hard persona being softened and begins to realize everything God is realizing in the locals' lives. One of the major influences in Rob's transformation is Daisy Cooke (Ashley Anderson McCarthy). A strong woman who is focused on what she has been called to do. In the small town, Daisy and her brother Scooter (Casey Bond) are the people in charge of a home for orphan boys leading them to a walk with Christ. Turns out that the home is where the town's all-star resides.
To have a relationship with God is important to the small town of Ring The Bell movie. Some people that Decker meets along the journey express their faith and beliefs. At one point in the film the audience learns that his mother is a believer and is praying for him. Also, the town stands together by their local church. Also seeing Rob's different showy lifestyle the town thinks that he lives a superficial life. Appearing in the film is Christian singer Mark Hall from the band Casting Crowns. He is one in the film that delivers an essential Gospel message to Rob and the viewers. Also sending the message of the Gospel is Daisy's brother Scooter where he mentions to Rob about all the great things God had done in his life and in his family's life.
Baseball is a very important part of the film Ring the Bell. Famous baseball players and analysts appear in the film. For example John Kruk (Philadelphia Phillies), Rick Sutcliffe (Chicago Cubs), also Daisy's brother Scooter is played by former minor league baseball player Casey Bond.
Mark Hall of Casting Crowns in Ring the Bell film
Mark hopes that families are greatly influenced by the film. It demonstrates the importance of salvation and the gospel. Presenting it in several ways so that way the audience is aware to approach God and pull to Him. Years ago one of the film's writer and producer, Mark Miller approached him about the idea he had for the film and told him about the storyline. Miller offered Mark a role and he let him know that he had never been in a movie. Miller told him that he didn't have to follow the script but share the Gospel with a crowd in a Casting Crowns concert-like event. They filmed that scene and people were saved. Mark understood that God had a plan all along, that God was at work throughout the filming of that scene and the whole project.
Mark believes that movies like Ring The Bell are great ways to bring people to their local churches. To him there are a few examples of family-friendly shows that are impacting people in a positive way. He mentions "Duck Dynasty" as a faith-based influence that people love and is successful. Like that show and other movies, they are proof that viewers enjoy good family-friendly programming and that they want more of those.
Getting to know the director and producer of Ring The Bell
Thomas Weber is a successful producer, writer and director. He studied in Indiana University and for more than twenty years he has been a part of TV and film projects. One of his first jobs was as a sports journalist and produced the ESPN show "Up Close with Roy Firestone". Later on he began more in-depth work as a TV director and a screenwriter. He met his Ring The Bell partner Mark Miller almost twenty years ago while producing a television show.
Mark Miller is a very talented artistic force and is very much recognized in the country music industry. He is the front-runner and founder of the band Sawyer Brown. They started in 1983 and since then have recorded more than 20 albums and in total have had more than 50 successful singles. Besides being a well-known singer he is also a Grammy award-winning producer with his Christian label Beach Street Records where he took a little band under his wing names Casting Crowns who since then have become of the most successful Christian bands with multinational force through their music. In the case of Ring The Bell it's his first film where he co-wrote the screenplay with director Thomas Weber and produced as well. In addition to writing and producing, Mark appears in the movie as a worker in the local Barbershop.
Ring the Bell movie Info
Ring the Bell was released in 2013 and runs for 97 minutes. The film was directed and written by Thomas Weber (Game Changers) with Mark Miller (The Ivy League Farmer). Starring in Ring the Bell is Ryan Scharoun (General Hospital), Ashley Nicole Anderson (The Ivy League Farmer), Casey Bond (Moneyball) and Steven Curtis Chapman (Christmas Child).