---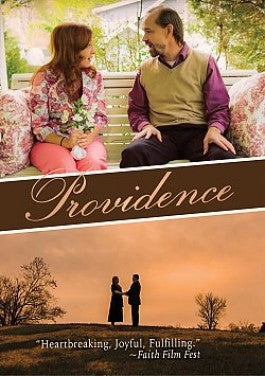 Sale
Providence DVD
Additional Information
Director: Sharon Wilharm
Producer: Fred Wilharm
Languages: English
Release Date: 5/23/12
Run Time: 81 Minutes
Screen Format: WS
Closed Captioning: No
Region Code: 1

See More
Sale price $10.99 Regular price $14.99 You save 27%
Estimated arrival between and for USA.

---
You might also like
Sale price $32.99
Regular price
$54.98
Sale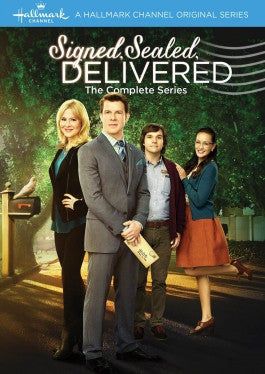 Sale price $24.95
Regular price
$29.99
Sale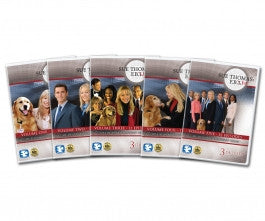 Sale price $95.99
Regular price
$119.99
Sale
—
Sold Out
Providence DVD
Providence is a moving romantic drama told in a unique silent film style about Rachel Cartwright and Mitchell Little. Growing up together in the little town of Providence, Tennessee, their paths cross time and time again. And as they begin to draw closer, they begin to wonder if they're meant to be together forever. But over time, they slip away and the memories of each other fade into distant past. 40 years later, a difficult tragedy reunites them. This time, will they finally accept each other, or will this be another passing moment?
This is a unique DVD told in a silent-film style perfect for capturing audiences of all backgrounds and languages. Produced by FaithFlix Films, this is an inspiring and touching story that you definitely need to see.
Interview
We had the opportunity to talk about this movie with Sharon Wilharm, one of the filmmakers behind this incredible movie. She had some great insights for us behind the making and inspiration for this movie. Our interview is below:
Q: Sharon, Providence looks like a really special movie. What's your "Elevator Pitch"? How would you explain this movie in your own words if you only had 30 seconds to do so?
Providence is the story of a couple who grow up together but it takes forty years for them to finally get together. It's a classic romance told without dialogue but using dramatic acting, beautiful cinematography, and an incredible soundtrack of indie music. People tell us they want to watch it over and over because it speaks to them in a very personal way and each time they discover something new to appreciate.
Q: How did God lead you to make this film?
Years ago our family was traveling and brainstorming and I had this idea for this movie about two people who were meant to be together but one or the other kept not listening to God. So He kept providing opportunities for them, but they kept missing them. But then we talked about the logistics of covering that much time period and having to find multiple actors to play the same role, and we dismissed it as too difficult to pull off.
Then after doing The Good Book silent cinema style and seeing how much people liked it, I decided to see if I could pull off another one, only this time I wanted it to be a more indie style romance. Before I knew it, I was writing that idea from long ago, only this time it worked.
At some point right before we started filming, it seemed like everyone else was doing dramatic issue related movies and I sat in church and prayed whether or not we were wasting our time doing a simple little silent love story. God reassured me that the world needed a simple little silent love story. It's been cool to see the response to it. We were picked up by AMC and screened in AMC theaters across the country including Times Square, L.A., Atlanta, Tulsa, Charlotte, Destin, and Jacksonville. My favorite comment to hear is from non-Christians who say they didn't realize it was a Christian movie or they weren't sure about a Christian movie, but that it spoke to them and resonated with them.
Q: From the trailer, it looks like Providence deals with God's hand guiding us after the loss of a loved one. Why was this an important message for you?
I feel it's important for people to know that God is there for us through the valleys as well as the mountains. A Christian life is one of both highs and lows, but God is there through it all and He can actually use those difficult times to bring us to wonderful places.
The death of Grandma Rose at the beginning was inspired by a dear friend from high school whose grandmother died when she was young. What I always loved about her story is how God used the godly teaching of her grandmother to impact her life years later. I wanted to show that even though Rachel goes her own way as a teen and adult, those teachings of her early years stick with her and come to fruition years later when tragedy strikes again.
I love that this film takes place in a small town. What was it like filming in a small town?
Actually, the entire movie was filmed within a mile of our house. We are blessed to live in an amazing town that is so supportive of our filmmaking. With each film we try to capture on film the beauty and timelessness that comes with small town living.
Q: What was your favorite part of making this film?
I love the amazing cast members. We originally intended to cast locally, but then we started getting submissions from all over the country, incredibly talented folks with hearts for God. At first it was a challenge working out all the logistics, but then people started arriving and we had many of them staying in our home, and it was just such a special time of bonding. We've truly become a film family, praying for each other, supporting and encouraging each other. We've got some spiritual giants who break into prayer at the drop of a hat and who seek out ways to bless everyone they come in contact with. I can honestly say that I've been blessed by each and every person who was a part of our cast.
Q: Give us one last taste or bite of the film that will make folks want to see it.
Men may assume that because it's a romance that it's not for them. But the response from men has been surprising. Because we show the story from both Rachel and Mitchell's perspectives and we include all the angst of being a teen struggling with popularity, self-esteem, and missed opportunities, men tell us that it resonates with them, that they can remember those struggles.
Also, Fred loves old cars, so we populated the movie with vintage cars. Mitchell drives Fred's 1951 Kaiser which became almost a character, and then we enlisted a car club to provide classic cars throughout the movie. These are all shown worthy muscle cars that really add to the beauty of the film.
Conclusion
Providence is a simple, innocent, and touching story with a lot of heart and a wonderful message of love. This is a very well-done DVD perfect for the whole family to watch together.