---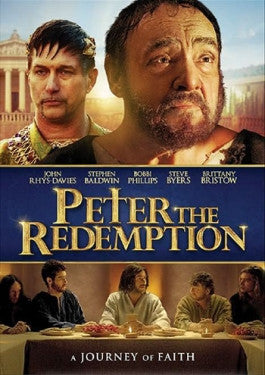 Sale
Peter: The Redemption
Additional Information
Cast: John Rhys-Davies, Stephen Baldwin, Brittany Bristow, Steve Byers, Bobbie Phillips
Languages: English
Release Date: 8/8/12
Run Time: 90 Minutes
Screen Format: WS
Subtitles: None

See More
Sale price $13.73 Regular price $14.99 You save 8%
Estimated arrival between and for USA.

---
You might also like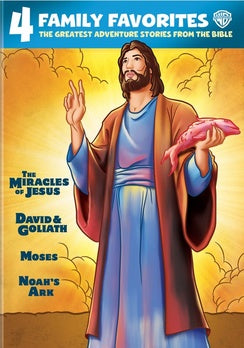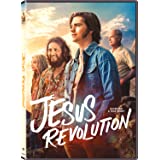 Sale price $15.99
Regular price
$29.95
Sale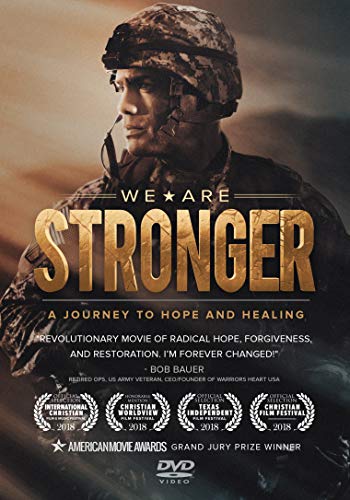 Sale price $9.99
Regular price
$14.99
Sale
Peter: The Redemption
Peter. Beloved disciple of Jesus Christ. Leader of the apostles. Fearless preacher for the gospel of salvation. Imprisoned at the hands of Nero. Based on the life and last days of the Apostle Peter under the hands of the Roman Emperor Nero comes a story of faith, redemption and self-sacrifice, Peter--The Redemption. Starring John Rhys-Davies (Lord of the Rings, Indiana Jones, One Night With The King) as Peter, Stephen Baldwin (God's Club, Faith of Our Fathers, I'm in Love with a Church Girl) as Emperor Nero, and Steve Byers (Smallville, Immortals, The Man in the High Castle) as Martinian a Roman solider Peter--The Redemption vividly brings to life the last days of the Apostle Peter as he struggles to choose salvation over life.
John Rhys-Davies
The superb cast of Peter--The Redemption only benefits with the inclusion of John Rhys-Davies. This Welsh actor has quite the list of films under his belt. His first well known film series was Indiana Jones, but many viewers will know him best for his portrayal of Gimli the dwarf in the beloved Lord of The Rings trilogy. Though known for his famous work in the world of secular entertainment, John Rhys-Davies has also devoted much of his time to Christian based films and filmmakers. Loyal fans may recall his heartfelt portrayal of Mordecai in One Night With The King, a film based on the Biblical book of Esther. In fact, John Rhys-Davis starred in a little known film centered entirely around the making of the King James Bible (2011). He has also worked with smaller Christian film companies on films such as Return To The Hiding Place, the award winning sequel to Billy Graham's movie based on the true story of Corrie ten Boom. In 2015 he starred in Beyond The Mask, a spectacular movie which was written and produced by a small family run Christian film marketing company called Burns Family Studios. John Rhys-Davies career has been marked with blockbuster films, but he still seeks to promote and display the Word of God through the gifts God has given him. His heartfelt performance in Peter--The Redemption will encourage and give hope to viewers of all ages.
Stephen Baldwin
Although Stephen Baldwin may never have starred as a dwarf or worked alongside Indiana Jones, the American born actor has some large films to boast of. Like his co-star John Rhys-Davies, however, Stephen Baldwin seeks to use his talents to glorify his creator, and has acted in several Christian films. Older viewers may remember him from I'm In Love With A Church Girl, a story illustrating how God loves and redeems even the types of people who think they are unlovable. He has also worked with Pure Flix (creators of God's Not Dead and Woodlawn) in their film Faith of Our Fathers, a story about two young men who set of to see the Vietnam Memorial and discover the fathers they never knew through a series of letters. In 2015 he starred in God's Club a film revolving around the debate whether or not prayer (or religion) should be allowed in schools. When not acting, Stephen Baldwin uses his other gifts, namely skateboarding, to minister to youth across the nation. In 2004 he even directed and released a film titled "Livin' It" that uses skateboarding to speak the gospel. In Peter--The Redemption Stephen Baldwin stars as the cruel Christian hating Emperor Nero, a dynamic counter force to Peter's extreme faith. His performance will open viewers eyes to the reality of Christianity in the early centuries following Jesus' life.
Lessons In Peter--The Redemption
The film Peter--The Redemption boasts not only stellar actors, but also a powerful plot full of valuable themes and lessons. Based on the late life of the apostle Peter, and the reign of Emperor Nero, the movie Peter--The Redemption serves as a wonderful history lesson disguised as an action film. This movie will open your eyes and bring to life the story of early Christianity and the life of Peter, and viewers will be submersed in a powerful history lesson without even knowing it. The film Peter--The Redemption also has powerful reminders and lessons for the viewers as well. Central to the plot of this film is a question--will you choose salvation over life, or life over salvation. As Peter is tortured and imprisoned for the sake of Jesus, he struggles to cling to his faith in the midst of his own pain and suffering as well as others. His struggle, and his great faith will serve as a powerful reminder and wake up call to Christian viewers, and will force you to ask the same question of your own life. Another strong theme of this movie is forgiveness. Forgiveness for your enemies, and God's forgiveness for you. The theme of forgiveness will also be a convicting reminder for every viewer. This film also serves as a reminder that God can use you in each and every situation for good. Peter uses his imprisonment to reach out to the Roman guards around him, and influence them for the gospel. In addition, his great faith and perseverance encourages and convicts a young Roman lady, as well as a Roman guard named Martinian. Martinian will use his position to fight for things he believes in, and God even uses Nero to carry out his redemptive plan for history. The film Peter--The Redemption serves as a powerful reminder that God's plan will always prevail no matter what man may do.
This film, full of wonderful actors and lessons, will encourage, inspire, and challenge viewers of all ages. The great faith of the apostle Peter as it clashes with the schemes of the cruel Emperor Nero will have you on the edge of your seat in suspense.
Peter--The Redemption has not been rated by the Motion Picture Association of America, and does include violence and issues not suitable for younger viewers. The film Peter--The Redemption received the "Faith Friendly" award for ages twelve and up from the Dove Foundation. As always, it is recommended that parents preview all content to determine what is suitable for their children. This film is considered appropriate for older audiences.