---
Sale
Newton's Grace DVD
Additional Information
Cast: Erik Nelson, Amber Dawn Fox, Lunden De'Leon, Lilly Nelson
Director: John Jackman
Languages: English
Release Date: 3/6/13
Run Time: 84 minutes
Sale price $10.00 Regular price $14.99 You save 33%
Estimated arrival between and for USA.

---
You might also like
Sale price $32.99
Regular price
$54.98
Sale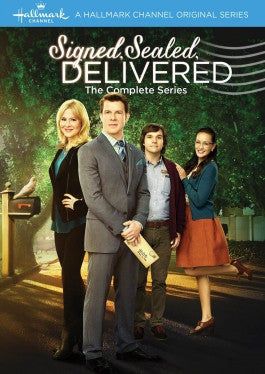 Sale price $24.95
Regular price
$29.99
Sale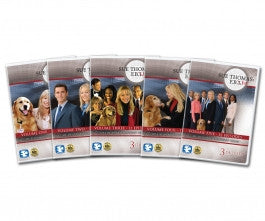 Sale price $95.99
Regular price
$119.99
Sale
—
Sold Out
Newton's Grace
Newton's Grace is the story of Newton's powerful conversion experience. This is the true story of Newton who would eventually become a leader in the Church of England. He also went on to write many of the church's best-loved hymns, including "Amazing Grace. Newton's miraculous forgiveness and change in his true-to-life "Prodigal Son" experience are witnessed in Newton's Grace.
The Story of Newton's Grace
Since a young age, Newton from Newton's Grace was a distraught person. His mother passed and his father, a maritime captain exporter was many times away on travels. Disturbances in school forces his father to bring him along at sea by the young age of 11. Later on his father established a spot for him in another ship. John's unruly behavior continued to a higher degree that at one point he was punished for betrayal. The crew on the ship called him "the great blasphemer" and conducted a riot.
John Newton was abandoned in Sierra Leone, a west African region and was turned into the worker of a rich slave trader's African wife. Later on he was salvaged by someone sent by his father to buy his freedom. Now free from enslavement he was given the task to perform as first mate on a slave vessel. Then acquired the position of being captain of his very own ship. For many years, John Newton from Newton's Grace transferred hundreds of Africans slaves to America. On his trips, John would read the classic book "Imitation of Christ" by Thomas A. Kempis. The spiritual reminders that the book provided made him remember all those lessons he had learned as a child. At one point there was a horrible storm in the ocean and he felt the presence of the Lord. And find what would later become "Amazing Grace". After those experiences, John Newton decided to abandon the slavery vessel and get ordained in the church of England.
After many tries he achieved ordination and eventually became a pastor in a poor town in Olney, England. There in Olney he began a children's ministry and started writing powerful songs and hymns that people from the village were impacted deeply by. He later on partnered with William Cowper, a poet, and helped publish Olney Hymns, a book of songs and hymns. There Newton from Newton's Grace DVD included "Amazing Grace" which was his own spiritual story.
In Newton's Grace movie there was offered to Newton the Parish of St. Mary Woolnoth in London. There he became friends with William Wilberforce who he encouraged to fight to end slavery and abolish the trade. In the end Newton was a big influence in the abolishment of slavery.
In depth into John Newton's life
In 1725 John Newton from Newton's Grace film was born in London. Sadly his mother passed just before his seventh birthday. His father brought him to sea and after a lot of journeys and drinking, John was brought into the British navy. After trying to flee, he was severely lashed and was diminished to common seaman. Later on he worked in the slave ship called "Pegasus". There he didn't like the crew so they left him with a slave trader in Africa. The slave trader named Clowe provided Newton to his African wife who treated him horribly as she did the other slaves. After being rescued and becoming captain of his own vessel, Newton was caught in a storm. He prayed to the Lord and the cargo from the ship was protected and the ship went to safe waters. John felt that the protection came from God and began his conversion journey. He didn't have a full transformation quick, for him it was gradual. He fully became a Christian later on in his journey. He first started reading the Bible and understanding what it meant.
The production crew of Newton's Grace DVD
Newton's Grace director John Jackman has been a part of productions for about forty years and was one of the adopters of early digital production and its techniques. Jackman is a all-star director, producer, contributor to DV magazine and author of two books related to production like "Lighting for Digital Video and Television" (2002) and "Bluescreen Compositing: A Practical Guide" (2006)
For many years he has given experienced workshops about lighting and digital production in different locations like the American Film Institute in California, the National Association of Broadcasters in Washington D.C. , the Library of Congress in Washington D.C. and many other film schools, universities and colleges.
Newton's Grace director of photography and associate producer, Richard Clabaugh has contributed to many indie and Hollywood fims. He has been a producer of the sci-fi show "Eyeborgs" and also Python, Little Chicago, and many other projects. Apart from contributing the look and different style to the film Newton's Grace, Richard Clabaugh was a supervisor and part of the Canadian hiring crew for the shooting in Nova Scotia and North Carolina.
Newton's Grace DVD composer Nicholas Repeto is a violinist and composer from Argentina. Is a very important part of the L.A. film music community. When composing for the film Repeto, he utilized exotic, electronic sounds and orchestra instruments. Trying to add dramatic, edgy and memorable sounds to add impact to each of the movies. Some of the films that he has worked on include Gray, Imagination Thief (2014), Desires of the Heart (2013) and Ode in Blood (2013).
Newton's Grace leading actor Erik Nelson has regularly been a part of the theater scene having done many live performances. Coincidentally Erik had been a part of a production of John Newton's life He has worked on a group of productions and for the film Erik was involved in the hiring crew for the Canadian actors.
Newton's Grace DVD Info
The film runs for approximately 84 minutes and was directed and written by John Jackman (Wesley). Starring in Newton's Grace is Erik Nelson (Wesley), Lunden De' Leon (12 Dog Days Till Christmas), Amber Dawn Fox and Rob Springer (Nashville).