---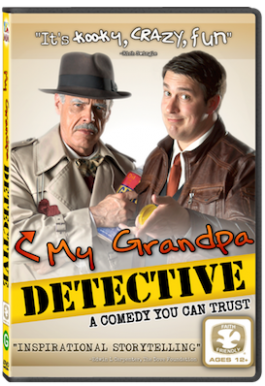 Sale
My Grandpa Detective DVD
Additional Information
Cast: Stephen Hardy, Garry Nation, Phil Callaway, Justin Lewis
Director: Dallas Lammiman
Dove Approved: Dove Approved Ages 12+
Run Time: 97 minutes
Sale price $8.33 Regular price $18.99 You save 56%
Estimated arrival between and for USA.

---
You might also like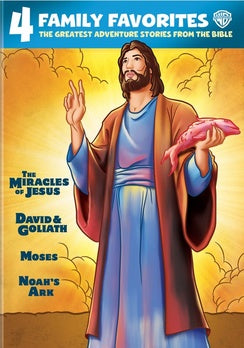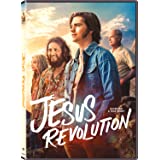 Sale price $15.99
Regular price
$29.95
Sale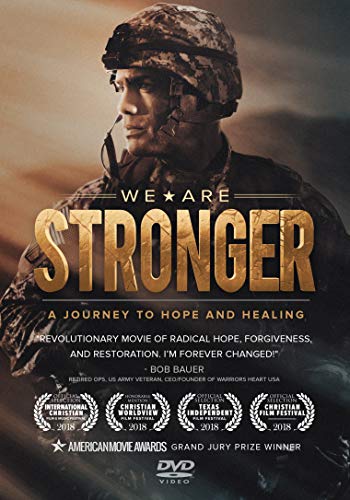 Sale price $9.99
Regular price
$14.99
Sale
My Grandpa Detective
My Grandpa Detective is a comedy that's fun for the whole family, but also includes serious themes that can be understood by both adults and children alike.
It all starts with a little boy called Robert, abandoned by his father and left to grow up in his grandparents' house. He is raised there, nurturing a bitterness toward his grandfather whom he blames for the absence of his dad. Fast forward some twenty years and Robert is all grown up, assuming the career of a detective, bagging baddies for a living. Little does he know, someone close to him has also played Sherlock Holmes on more than occasion.
Used to flying solo on cases, Robert is startled when he is assigned a partner to help tackle his latest case, a devious thief living on the lam and away from the police. He's even more surprised when he finds his grandpa is the one who'll be assisting him with the investigation. After all, Robert's grandfather was supposed to be retired, but it seems the older detective still owes the force six days of his service. Where better to spend them than side by side with a family member?
Through following the clues and sniffing out the bad guy, Robert is forced to attempt to coexist with his new partner and put aside his contempt. He is soon questioning the relationship he has with his grandfather and the relationship he has with God. The big question still lingers within him: Can I forgive him since God forgives me?
Ultimately the morals portrayed in My Grandpa Detective challenge the viewers to perhaps try and get along with that one family member that's always given them grief, and more so make them think about where they stand before God. Overall, there's some good laughs, but aha moments as well, making My Grandpa Detective a good learning experience for children while not being too overwhelming or hard to understand.
Inspector Detective
In My Grandpa Detective, Robert is promoted to inspector detective division. In Canada, this position is directly under the Superintendent and directly above Staff Sergeant. This position involves criminal investigation and can cover work that needs to be done on current cases or ones that have gone long cold. These can be deduced by a single mind, or figured out together in a co-op of many brains.
Tools often utilized by these outstanding thinkers include eyewitness reports if any exist, the reviews of family of a supposed suspect, DNA analysis equipment, access to the scene of the crime, and much more. Using key instruments like these can help a vast amount, but, in the end, no matter the amount of help provided by technology, detectives must keep a sharp eye out for the little things and make sure their wits are about them. One single detail can change the entire story of a crime scene.
Brilliant minds often contribute to cracking seemingly impossible cases, and many books, TV shows, and movies alike have been made according to the likeness of past infamous crimes. Some such examples include the Sherlock Holmes novels, Castle, and Nancy Drew.
Dallas Lammiman
The director of My Grandpa Detective and a slew of other films, Dallas Lammiman has been interested in filmmaking since the founding of his and his father's company in 2006. He started out making educational films, intrigued by visual effects. Some of Dallas Lammiman's other films include Amazing Map, Amazing Math, Amazing Detectives, Movie Making 101, Entrusted With Arrows, and Remember.
Working on another upcoming film, Mayflower II, Dallas Lammiman lives in Alberta, Canada and is happily married. He's most renowned for My Grandpa Detective and Remember and has made great strides in the movie-making business considering his humble start with limited resources and only volunteers to fill the remaining positions.
Remember
Though My Grandpa Detective is one of his most famous accomplishments, Dallas Lammiman is exceedingly known for Remember.
Remember is a sci-fi film depicting a post-apocalyptic future in which humanity is attempting to recover from a dip in the population and economic ruin. Children in this future are taken from their parents soon after birth so that their young minds can be conditioned to ensure they will become uniform contributors to society.
These children are never reunited with their mothers and fathers and, as a result, the world has lost its grasp on what family is actually supposed to be. Accordingly, there needs to be some type of authority that keeps the parents who want their children back from causing any uprisings. This task force protects' children from adults who try and go against the grain.
The main character, Captain Carl Onoway, is a part of the this authority, but he himself is actually a part of the resistance, little does he know. He takes pills to forget what he thinks are the sins he's committed against humanity, and, by the morning, his memories of reuniting families long separated are just confusing dreams.
Remember stars Justin Lewis as Captain Carl Onoway, Scott Heatcoat as Lieutenant Andrew Turner, and Rachel Peacock as Wendy Jones.
Remember was directed by Dallas Lammiman, written by Greg Lammiman, and was released on October 14, 2012 in Canada and 2015 in the USA.
Remember is not rated, is approximately 106 minutes long, and was filmed in Drumheller, Alberta, Canada and Rosebud, Alberta, Canada.
Additional Information
My Grandpa Detective stars Stephen Hardy as Robert Whitmore the Third, Garry Nation as Robert Whitmore the First (Grandpa Whitmore), Glenda Warkentin as Sassy, Stephen Ellerbeck as Robert Whitmore the Second, D'Arcy Browning as the Chief of Police, Rick Borger as Bloccato, Justin Lewis as Kitsch, Joel Harder as Ernie, Adam Buzzard as Fred Smith, Larry Heather as Mayor Lint, and Phil Callaway as Max.
My Grandpa Detective was directed by Dallas Lammiman; written by Rick Borger, Greg Lammiman, and Gene Zacharias; and was released on February 6th, 2016 in Canada.
My Grandpa Detective is rated G, is approximately 97 minutes long, and was filmed in Drumheller, Alberta, Canada; Didsbury, Alberta, Canada; and Airdrie, Alberta, Canada.