---
Miracles From Heaven DVD
Additional Information
Cast: Jennifer Garner
Director: Patricia Riggen
Languages: English
Release Date: 7/11/12
Sale price $9.99 Regular price $30.99 You save 68%
Estimated arrival between and for USA.

---
You might also like
Sale price $32.99
Regular price
$54.98
Sale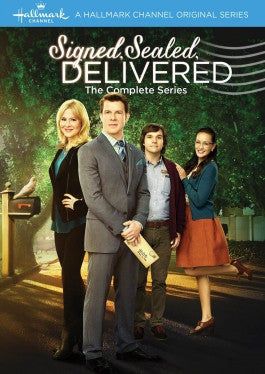 Sale price $24.95
Regular price
$29.99
Sale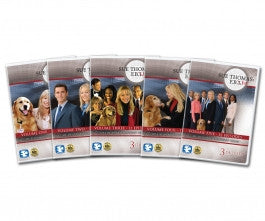 Sale price $95.99
Regular price
$119.99
Sale
—
Sold Out
Miracles From Heaven DVD
Miracles from Heaven is a film from Sony Pictures based on the book of the same name released in 2015 by Christy Beam. This movie, which is in turn based on a true story, follows Christy Beam and her young daughter Anna as she battles serious illness and finds miraculous healing that could only come from Heaven. This Christian movie was released in theaters on March 16th, 2016 and features Jennifer Garner, Kylie Rogers, Martin Henderson and John Carrol Lynch. Produced by Columbia Pictures and produced by the same team that brought you Heaven is For Real, Miracles from Heaven is a powerful true story that will inspire and uplift you and encourages you to see that miracles are real, and that they come from God.
In Miracles from Heaven, the Beam family is an average family growing up in Burleston, Texas. Together, Kevin and Christy Beam enjoy life together and enjoy spending time with their two daughters, Christy and Abby Beam. One day, however, 12-year old Anna wakes up in the middle of the night with a horrible amount of pain and is promptly rushed to the hospital. Once they arrive at the hospital, however, they are treated to mixed messages and unhelpful advice. Doctors waver between agreeing that she is perfectly fine, or that there is something minor going on that needs fixing.
An incredible Christian Movie
Christy fights for her daughter, and eventually one doctor is able to determine that there is something very wrong; Anna has a pseudo-obstruction motility disorder. This means she is unable to eat food regularly, relying on feeding tubes as her only form of intake. This comes as a devastating blow to the family, as they begin to realize that Anna's life will forever be affected. She is sick, and as far as the doctors know, there is no cure for Anna's disease. The only thing they can do is have her continue on the feeding tube, go home, and relearn how to live her life.
The Beam family goes home dejected and defeated, but resolute in their desire to stay as one strong family. They learn to work through the situation, but the fact remains that their daughter is very sick and will never be able to enjoy life as a care-free child again. One day, Abby and Anna attempt to reclaim some of Anna's lost childhood as they wander outside and begin to explore together. They decide to climb up a tree together and lean out over the property on a high branch. In a moment, the branch snaps and Anna is sent careening dozens of feet down to the ground.
Ambulances and emergency vehicles arrive and Anna is once again carted off to the hospital, this time sustaining major injuries from the fall. When Anna wakes up, however, a remarkable discovery is made; she has made a miraculous recovery from her illness! The family, along with the doctors are all in shock at this new revelation. Something had happened that made absolutely no logical sense. Anna had fallen out of a tree to what should have been her death, but instead obtained only minor injuries and was cured from her stomach illness that everyone had said had no cure! After this shocking revelation, everyone involved in the situation has to figure out how to process this incredibly miraculous event. How can they rationalize this, they wonder? How could such a monumentally "lucky" event transpire? It is at this point when they begin to realize that there can only be one explanation: that God has chosen to heal this girl and He has performed an unbelievable miracle in her life.
A Miraculous Occurrence
The next incredible part of the story came the next day when Anna claimed to have seen Heaven during her accident. She claimed that she had seen her grandmother there and even got to sit on Jesus' lap and converse with Him. She began to tell her mom the day after the accident all that had happened during her experience in heaven. She expressed her desire to stay in Heaven, where she felt no pain or sadness. However, as she recalls, Jesus had bigger plans for her back on earth and He wasn't quite done with her yet. Anna even claims meeting her sister (who was miscarried) while in Heaven. In Miracles from Heaven, Christy and Kevin have to figure out how to handle all of these new situations and they find themselves asking big questions, like did their daughter truly go to heaven and do these miraculous encounters truly come from God?
The true impact of this movie comes not just from the story but the fact that this is a true one, based on the memoirs of the real-life Christy Beam. Christian Movies like Miracles from Heaven that opt to use real-life stories as their source material are always so impactful and moving because we know that what we're seeing isn't merely fabricated. Writers can make up any kind of storyline like this in the hopes that the viewer will buy into it and simply believe everything they see as true-life. But when writers actually choose to take a real-life story and turn it into a screenplay, viewers can easily see the authenticity and see that what they're watching is more than a fictitious story. In the case of this Christian film, the authenticity can be clearly seen because of how true-to-life these events play out in the film. This is a quality film that tells a powerful and moving story about God's amazing power and His readiness to heal.
Miracles from Heaven Conclusion
Miracles from Heaven is a heartwarming story of a true-life family that experienced true-life situations and emerged victorious from them because of their faith in God and His work in their lives to bring about miraculous healing. This film is sure to be a classic in your home and is a terrific film for the whole family to watch. It asks some big questions that are sure to spark discussion amongst your family and friends.