---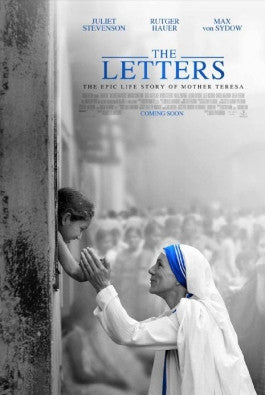 Sale
The Letters: The Untold Story of Mother Teresa DVD
Additional Information
Cast: Rutger Hauer, Juliet Stevenson, Max von Sydow
Director: William Riead
Languages: English
Release Date: 3/21/12
Run Time: 119 minutes
Screen Format: WS
Subtitles: English, Spanish

See More
Sale price $15.49 Regular price $24.99 You save 38%
Estimated arrival between and for USA.

---
You might also like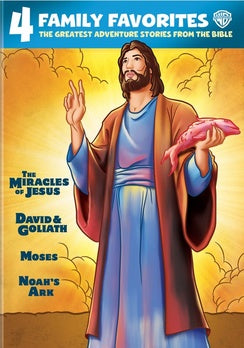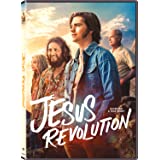 Sale price $15.99
Regular price
$29.95
Sale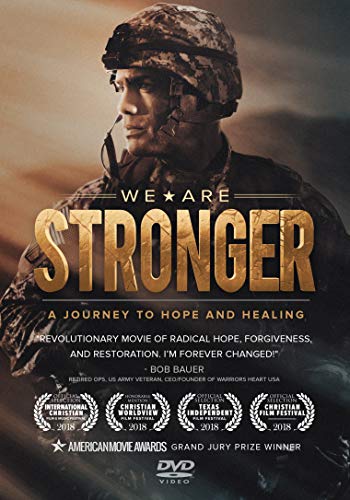 Sale price $9.99
Regular price
$14.99
Sale
The Letters Movie - The Untold Story of Mother Teresa
Letters: The Untold Story of Mother Teresa, Which is sure to be one of the Top Christian DVDs of 2016,is a film by Big Screen Productions V that tells an unknown side of Mother Teresa's story. Most everyone knows who Mother Teresa is as she has become internationally acclaimed for her selfless attitude and amazing work in Calcutta. This film sheds light on letters written by Mother Teresa to Father Celeste van Exem over nearly 50 years. This movie humanizes Mother Teresa, reminding viewers that although she did amazing work and gave her whole life to serving the poor and sick, she still had doubts and discouragements. Like everyone else, she felt discouraged at times, and most of all, had intense loneliness in her heart for several decades. Letters: The Untold Story of Mother Teresa chronicles her journey from a convent to the slums of Calcutta and gives a fresh perspective on what was going on in her head and how she was feeling as she served for half a century.
Behind the Scenes
The Letters, one of the Best Christian Movies of 2015, was in development for a number of years before its release and although the film wouldn't be released until February of 2014, the idea began after the terrorist attacks on September 11, 2001. The director for Letters: The Untold Story of Mother Teresa, William Riead, began to see how much evil there was in the world and wanted to create a film that showed the goodness of this world. He wanted to capture the life of someone who was selfless and had spent their life serving and doing good. This would be the beginning of this biopic about Mother Teresa, one of the most well-known and most well-respected people to have ever lived.
It would take Riead 14 years to make this film, from writing to postproduction. While creating this film, he became inspired by a large collection of private letters between Mother Teresa and her mentor, Celeste Van Exem, a Belgian Jesuit priest. They communicated on and off for almost 50 years and many of these letters were published in the book Mother Teresa: Come Be My Light. These letters, Riead decided, would be the center of his storyline for Letters: The Untold Story of Mother Teresa.
Casting for this movie proved to be rather difficult, as many people wanted the honor of playing Mother Teresa, but not many could live up to what she was. It was eventually decided that Juliet Stevenson, known for her roles in both film and theater work, would play the part. Riead was known as saying that Father van Exem was equally difficult to cast. The whole world looked up to Mother Teresa, and Mother Teresa looked up to van Exem. Max von Sydow was eventually cast in this role.
The movie was filmed mostly in India with the exception of von Sydow's scenes. Because they took place separately, they were filmed in a monastery in London. Letters: The Untold Story of Mother Teresa was clearly a labor of love by direct William Riead, and it's clear throughout the film that he aspired to honor her life through creating this film.
Feeling God's Calling
Mother Teresa was originally born in Skopje, Albania, and from a very early age she expressed a desire to follow a religious calling with her life. When she was 12 she understood that God had called her to the mission field. She knew that there was suffering and poverty in the world and she hoped to remedy some of that through her work on the mission field. While she didn't completely understand her calling until much later, she knew from the very beginning that God had called her to something different.
At the age of 19, she began her training in Darjeeling. After learning here and spending more time realizing God's calling, she chose to devote her life to the ministry. Years would pass in this time, as she would change her name from Therese de Lisieux and take on the name of Sister Teresa. It wouldn't be for many decades that her name would once again be changed to Mother Teresa. Teresa became a schoolteacher in eastern Calcutta, working to educate young children. While working here, she began to see just how poor and sick the people around her were. She realized that Calcutta had a vast population of poor and dying people. Many people would have no shelter, would take to the streets, get sick, and die, without even a respectable place to die.
Service to Calcutta
This is when she realized her life would take a much different turn. Rather than staying behind the convent walls for her whole life, she chose to leave it, journeying into the slums to live with these people and help care for them. While she didn't have much money, and not much of a plan for how she was going to care for these people, she knew that this is what God had called her to. Spending months in medical training so she would be better able to care for the people, she became a citizen of India, and put her roots down in Calcutta.
Through the generous donations of people around her, and the hard work of many other men and women that came to help her, Mother Teresa was able to start a clinic to care for the sick. She would later go on to build a house for the dying that would give those who were ill and about to pass away a dignified place in which to die. It was during this time that she encountered her greatest struggle; severe depression and loneliness. Because she had given so much to others, she had nothing left to give herself and began to fall into loneliness. Her letters with van Exem helped to sustain her and she was able to continue on in her work for a very long time.
Conclusion
By the end of her life, Mother Teresa had sparked an incredible revolution, encouraging over 4,000 sisters to do the same as her and devote their lives to serving others. Letters: The Untold Story of Mother Teresa is a thought-provoking and fascinating narrative that gives deeper insights into Mother Teresa's life. The viewers can come to understand her struggles and realize just how much she truly gave in her call to serve others.