---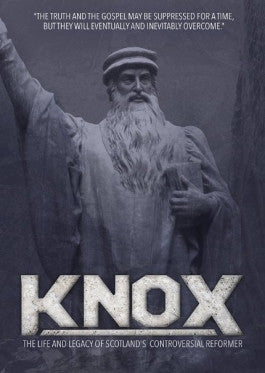 Sale
Knox The Life and Legacy of Scotland's Controversial Reformer DVD
Additional Information
Cast: Phillip Todd
Director: Murdo Macleod
Languages: English
Release Date: 2/29/12
Run Time: 77 minutes
Region Code: 0

See More
Sale price $10.00 Regular price $19.99 You save 50%
Estimated arrival between and for USA.

---
You might also like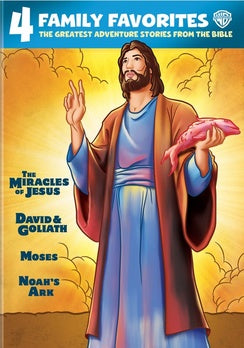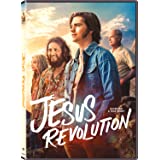 Sale price $15.99
Regular price
$29.95
Sale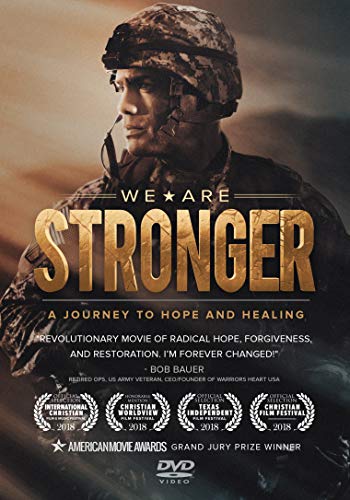 Sale price $9.99
Regular price
$14.99
Sale
Knox 
The Life and Legacy of Scotland's Controversial Reformer DVD
Knox is a docu-drama from Vision Video that follows the incredible life of John Knox, who worked to become a Catholic priest and then a Protestant preacher, eventually facing down the most famous Scottish queen to ever live. Presented by Scottish actor Philip Todd, you will follow the incredible, yet relatively unknown life a man that changed the face of Scotland. Considered to be the founder of the Presbyterian denomination in Scotland, Knox lived an incredible life full of adventure, drama, and a powerful story of standing up for your beliefs. Joining the reformation at an early age to fix some of the problems in the Scottish church, he got caught up in political events and eventually cast into exile.
Becoming a royal chaplain to King Edward VI of England, he was eventually forced to step down once Mary Tudor ascended the throne and re-establish her Roman Catholic ideals. Eventually returning to Scotland, he continued to lead a Protestant Reformation, eventually leading to the removal of Mary of Guise. Knox helped to re-establish the Protestant ideals in the country and even worked to write a new confession of faith for Scotland. This documentary hopes to spotlight some of the events of Knox's life and bring respect to an amazing pastor and reformer in the country of Scotland.
About Philip Todd
Who better to explain and investigate the life of Scotland reformer than Scottish Actor Philip Todd? While he originally started out behind the camera, Todd eventually moved on to exploring acting roles and developing his craft in front of the camera, as well. Having studied Film & Television at the Royal Conservatoire of Scotland and several short films under his belt, Todd is an accomplished actor and editor. In addition to these talents, he also possesses a strong musical ability and has been known to dabble in singing and musicals as well. Todd does a magnificent job as presenter in Knox, delivering a strong and confident presentation with lots of information and intrigue added as well.
John Knox's Early Life
Knox was born to his merchant father, William Knox, in the early 1500s and grew up with an interest in education. With his mother dying at a young age and his older brother working to continue on the family business, John Knox was able to leave home and continue his studies at a grammar school. During this time, he was able to study under John Major, one of the greatest scholars to have ever lived. Eventually he would continue on to become a minister and at some point during this he would embrace the Protestant faith.
Around his 40's, Knox started to preach ideas and argue things that would get him in a lot of trouble. At one point he argued the veneration of the Virgin Mary and argued that they shouldn't treat her as divine or a saint. This got him into a lot of trouble and he was even forced to recant this argument in a public event at the Church of St. Nicholas. He then left for Germany and Switzerland to escape the abuse he was facing in Scotland.
After spending some time here, he eventually went back to Scotland 1544. Unfortunately, this was only a few months after the Duke of Chtellerault had decided to stamp out the remnant of Protestants that had begun to form in Scotland. At this time, Knox took on the role of bodyguard, serving to protect one of the most influential Protestant reformers, George Wishart. Journeying through Scotland, Wishart preached for the Protestant Reformation and was attacked by naysayers, prompting Knox to protect Wishart with his sword. While Knox intended on following Wishart when he was captured and arrested, Wishart advised against it, knowing that his journey would meet its end soon at a burning stake.
Knox Continues the Reformation
Knox fled the scene and evaded arrest long enough to get back into tutoring. A fugitive and with nowhere to go, Knox continued returning to Germany where he faced much less persecution and was much safer. However, Cardinal Beaton, one of the men determined to stamp out the reformation was murdered, and Knox and his companions decided to continue their effort to bring reformation to the people of Scotland. Seeking shelter in a castle and using it as his home base between his preaching and teaching, it was eventually taken over by the king of France, Henry II. The French attacked the castle and ended up taking control of it.
Soon after, Knox was arrested again, and after 19 months in prison he was able to secure his release. He sought to get away from Scotland after this and ended up finding a temporary home in England. He continued his reformation efforts in England, but the movement was much less prominent here. After a time, he then journeyed to Geneva. Where he was elected as a minister. He found this to be a wonderful shelter with no persecution of the Protestant.
After spending time in Geneva, he decided to once again return to Scotland. Here he argued with the Queen and eventually led to Mary of Guise being ousted. Once she had been removed from power, he helped to continue the revolution and bring reformation to the people of Scotland. He developed a new confession of faith and continued preaching and teaching, even calling for the execution of Mary of Guise after she had been implicated in the murder of her husband. Here Knox finally stopped moving and was able to make a permanent home of Scotland, living out the rest of his days preaching the Protestant faith.
Conclusion
With a run-time of 77 minutes, this feature-length documentary is an excellent addition to your historical collection and will give you an in-depth look at one of the most influential men in Scotland. Whether you have studied Knox or have never even heard of him before, you will find yourself quickly drawn in and intrigued about his life. Knox is an educational and inspirational documentary about one of the greatest reformers to have ever lived.