---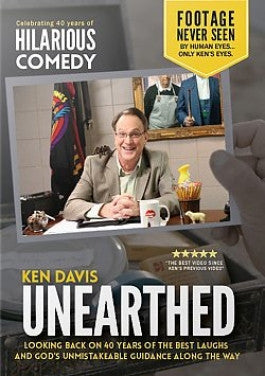 Sale
Ken Davis: Unearthed DVD
Additional Information
Director: Ken Davis
Producer: Ken Davis
Languages: English
Release Date: 2/22/12
Run Time: 87 minutes
Screen Format: WS
Closed Captioning: No
Region Code: 0

See More
Sale price $6.99 Regular price $12.99 You save 46%
Estimated arrival between and for USA.

---
You might also like
Sale price $32.99
Regular price
$54.98
Sale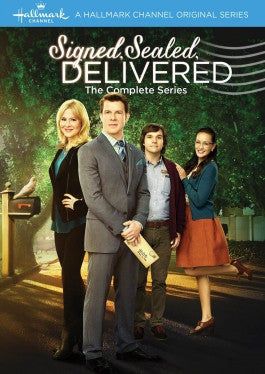 Sale price $24.95
Regular price
$29.99
Sale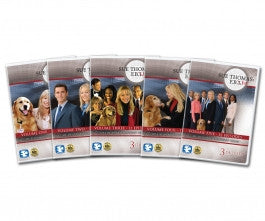 Sale price $95.99
Regular price
$119.99
Sale
—
Sold Out
Ken Davis: Unearthed DVD
Ken Davis: Unearthed is a feature-length comedy DVD that explores the life and history of comedian Ken Davis. In this film, you will look back on 40 years of Ken Davis' history, watching never-before-seen clips and footage of him dating all the way back to routines he used to do in high school. Throughout the film, Ken Davis also reflects on the strong Biblical message of his life and how God has shaped him and molded him into the person he is today. Unearthed contains some of Davis' greatest bits and tricks from over the years, even including his legendary newspaper and ski routine.
Join Ken as he looks back on the last 40 years and explores some of the greatest moments from his comedy routines. Davis walks you through his life and career showing how he went from performing magic tricks at small gatherings and student assemblies to comedy club routines, sold out stadiums, and eventually even a theatrical feature film. Ken Davis: Unearthed is a unique look back at one comedian's life and shows just how much God has truly worked in his life over the years. Davis explores the various stages he's been through in life and shows how God has been there for him every step of the way.
Ken Davis: A Top Christian Comedian
Ken Davis is a powerful and motivational speaker that has been touring for years with his comedic, yet thought-provoking and inspirational messages. His unique blend of humor and heart have come to be well known and well respected in many different venues and communities. He is an award winning author, having written twelve books and even had a feature-length film, "Fully Alive" created based on his last work. He now spends his time speaking to both faith-based and corporate audiences all around the world.
He is president of Ken Davis Productions and also runs Lighten Up Ministries. Lighten Up Ministries has become well-known for producing inspirational and motivational media, including books, DVDs, live shows, seminars, and conferences. Everything Davis produces has a special and unique style of being both motivational and uplifting, but also comedic and enjoyable to watch. Although he looks back at the last 40 years of his life in Ken Davis: Unearthed, he certainly shows no signs of stopping and continues to do what he loves so much. The Dallas Morning News once said that he was "one of the funniest comedians to come down the pike." And according to his own words, he's gotten much funnier since then.
Ken Davis lives in Franklin, Tennessee with his wife Diane. He has two daughters and five grandchildren and always enjoys getting to spend time with his family. While he sometimes pokes fun at the experience of having kids, and even in one video talks about how he and his wife once said they would never have children, he loves them dearly and never regrets having chosen to start a family. Even though he is an inspirational speaker and comedian on the road, he will always be a family man at heart.
Fully Alive Movie
One of Ken Davis' most popular works was his 2012 feature-length movie Fully Alive. In this movie, Davis delivers an empowering speech about how to live fully alive. At times in our life, we may not feel like we're firing on all cylinders. We feel that we're living lives of desperation, or that we're always on the edge. Davis shows how to feel fully alive and always feel inspired and energetic. For many people, the passion they once had in their souls has been snuffed out. In his movie, Davis helps them to rekindle that flame and get their joy back!
Other Works
Ken Davis has created several DVDs over his lengthy and successful career. These include:
Ken Davis: Get 'Em While They're Hot: In this DVD, hear from Ken and four of his other friends, John Branyan, David P. Dean, the comedic duo Bean & Bailey, and the masterful ventriloquist David Pendleton. All of these incredible comedians come together for a special episode of Ken Davis and Friends. You'll even see a special appearance by Dr. David Jeremiah that is sure to keep you laughing time and time again!
A Twisted Mind: Ken Davis Finds a Reason for Joy: Ken Davis takes the viewers on a tour in A Twisted Mind through the things that can give us joy in our everyday lives. Davis makes the excellent point that in all of the craziness and busyness of our everyday lives, we forget about the simple pleasures and joys that God left for us. Going above and beyond the call of a simple comedian, Davis helps motivate, encourage, and inspire the viewers to live with joy and peace, knowing that God is in control of everything. Ken Davis uses his excellent communication skills to deliver a great message that will touch your life deeply and sincerely.
Ken Davis Live! It's Enough to Make a Grown Man Cry: While not many people know what to do with the shortest verse in the Bible, John 11:35, Ken Davis tackles the issue head on giving insights into why Jesus wept and gives us clues into Jesus' personality and life. He also makes the argument that if we know how to make Jesus cry, we also know how to make Him dance! Delivering another encouraging message, Davis is sure to inspire you with more thought-provoking concepts and humorous stories.
Conclusion
Over his 40+ year career, Ken Davis has reached many with his messages of laughter, joy, and hope. In Ken Davis: Unearthed, he hopes to look back upon his life and see how God was able to work in his life and hopefully deliver a message of inspiration to the people around him. Davis' message of hope has been heard by many and his DVDs have reached an even larger audience. With this new movie, he gives insights into his own personal life, even revealing older clips that have never before been seen by the general public. In typical style, he wraps the whole comedic package with an element of faith and inspiration that is sure to encourage anyone who watches it.