---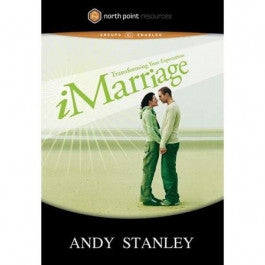 Sale
iMarriage DVD Series
Additional Information
Producer: Andy Stanley
Languages: English, Castilian
Release Date: 8/31/02
Region Code: 1
Sale price $14.99 Regular price $26.99 You save 44%
Estimated arrival between and for USA.

---
You might also like
Sale price $32.99
Regular price
$54.98
Sale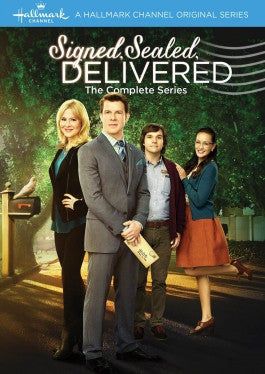 Sale price $24.95
Regular price
$29.99
Sale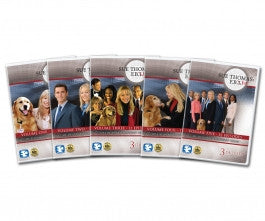 Sale price $95.99
Regular price
$119.99
Sale
—
Sold Out
iMarriage with Andy Stanley
iMarriage DVD Series
When we get married, we all have a very clear idea of just how our life is going to go. We have certain expectations and ideas we bring when we get married and when we decide to tie the knot, we think that from now on we're going to be fulfilled and happy forever. We always think about what we can get out of the marriage and how getting married is going to benefit us, and only us. One thing we often forget about is our spouse, and how for any marriage to work, it has to be a give and a take relationship. Both sides have to serve the other and both parties will have to make sacrifices. That is the only way a marriage can last and be successful. In iMarriage, speaker Andy Stanley helps transform your expectations about marriage and presents a clear and understandable idea about how to go into marriage with a giving attitude. Through this 3-part series he will help better your marriage through new thinking and having a servant's heart.
The problem with going into a relationship with expectations is that we start off with a bad foundation and it can harm us over time in our marriage. If we go into a relationship thinking that the relationship is all about us and what we can acquire, that leaves our spouse in an unhappy position. And if they've gone into the marriage with their own expectations, problems arise when the two lists of expectations don't work together. This can put a difficult strain on our spouses and isn't a good foundation for a solid marriage. Expectations when we get married can rob us of our love and joy if they're not done properly. This is why it's important to think about these things up front, and as Andy Stanley shows, it's important to go into the marriage with a servant's heart, thinking of how we can provide for our spouse's needs, and not the other way around.
So what do we do with the expectations we already have? A lot of these are God-given desires and they can't simply be rid of. In this 3-part DVD series, Stanley helps walk you through how to handle your desires and how to find a balance between wants, expectations, needs, and service. He will teach you how to take the focus off of "I" and "Me" and learn how to focus on your spouse and their needs. He shows that you must learn how to transform your expectations and ask God for help to give you a wonderful marriage with less expectations and more love for each other. He explains how this can revolutionize the state of your marriage and help you to grow more in love with each other. If you are looking for a boost in your marriage or for a new study to go through with a small group or church, iMarriage by Andy Stanley is an excellent series that will truly help transform your marriage.
DVD Contents
The series can be watch in two ways, with 3 full-length messages that are each roughly 35 minutes long, or broken down into 6 mini lessons designed specifically with small groups in mind that run roughly 15-20 minutes in length. The series is made playable on a DVD which means it's perfect for playing on a projector or on a TV at your small group home. This series was specifically designed to be used in groups and works well as a study with discussion about the subject. iMarriage will certainly provide you with a lot to think about as you work your way through this series.
The series is divided up into three different episodes, revolving around three different topics of expectations and selflessness.
Andy Stanley
iMarriage is presented by Andy Stanley, a charismatic speaker with a lot of great thoughts concerning marriage and your expectations when you dive into marriage. He is currently a senior pastor and has written numerous books and presented many speeches that have helped people to grow deeper in their faith and with each other. Currently serving at North Point Community Church, he is also the founder of North Point Ministries, through which he releases all of his studies and sermons.
The father of three kids, he is married to his wife Sandra and currently resides in Milton, Georgia. Having come from a father who is still currently a pastor at the First Baptist Church of Atlanta, he has served for several decades in the ministry at a variety of different churches and outreaches. He has written over a dozen books, including "Deep and Wide", "When Work and Family Collide" and "Enemies of the Heart". He has also released a number of DVD series and Bible studies including iMarriage.
Conclusion
iMarriage is an incredible tool to help you in your marriage and if you're looking for a way to revitalize of transform your marriage, this may be exactly the tool you need. If you went into your marriage with expectations and are now beginning to sense resentment or difficulty in your relationship, iMarriage can be a useful tool to help you restore that relationship. As Andy Stanley explains in the DVD, these expectations that we bring in when we get married can be very damaging to the relationship. When we go into a marriage thinking of how we can benefit or what our spouses can do for us, we've gone into it with a faulty mentality because our foundation is fundamentally flawed.
In this collection of 3 half-hour talks on marriage and expectations, Stanley will show you how to handle these expectations and how to go into a marriage with a selfless attitude. When we begin our marriage with a servant's heart, thinking of how we can serve our spouse, rather than the other way around, it can lead to a deeper relationship and a Godly connection. iMarriage is a powerful tool that will help you to transform your relationship with your spouse.