---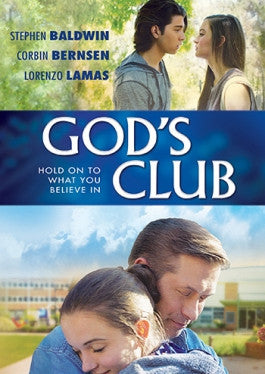 Sale
God's Club DVD
Additional Information
Languages: English
Release Date: 2/29/12
Run Time: 89 minutes
Sale price $13.68 Regular price $14.99 You save 9%
Estimated arrival between and for USA.

---
You might also like
Sale price $32.99
Regular price
$54.98
Sale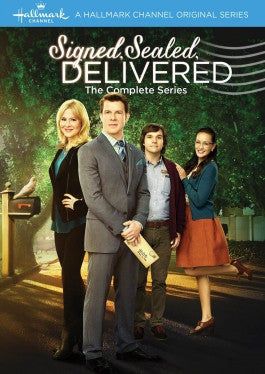 Sale price $24.95
Regular price
$29.99
Sale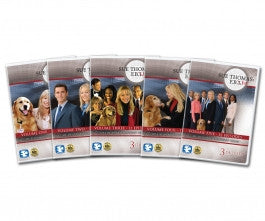 Sale price $95.99
Regular price
$119.99
Sale
—
Sold Out
God's Club DVD
In God's Club, public high-school teacher Michael Evens restarts a Bible study originally founded by his late wife. Soon after restarting the study, known as "God's Club", several parents get upset and threaten to end Evens' club and even his career if he continues to teach kids about the Bible. Citing separation of church and state, these parents believe that it is not allowed for religion to be taught anywhere on school property or for school resources to be used to further a religious message. Word spreads about this argument and the whole Vermont city gets thrown into a total uproar.
With many parents fighting for the group to be disbanded, and the group doing their best to remain strong in the midst of these attacks, the pressure continues to grow as Michael must make a difficult choice; does he stand up for what he believes in or does he sit down and stay quiet? While Michael is encouraged by his daughter and other students in the club to continue fighting, Michael also understands that if he does stand up and fight back, it could be the end of his relationships, his job, and even his faith. With everything on the line, Michael must make the tough choices and fight back.
Separation of Church and State
Similar in style to films like God's Not Dead and God's Not Dead 2 that feature Christians being refused from preaching, teaching, or even holding different beliefs, God's Club tells an inspired story about Christians not being able to hold a study on school property. Based on real-life incidents and cases, this film attempts to show a way to argue a case for why it is okay to hold a Bible study on school property. Watch as Michael Evens presents a case and tries to convince the opposing teachers and parents that nowhere in our laws does it specifically prohibit religious teaching on a school campus.
One of the terms that detractors like to use is the argument for Separation of Church and State. They say that this makes a solid case that you can't participate in religious activities anywhere that is government property or has anything to do with a federal or state level of government. What some people don't always understand was that Separation of Church and State was created as a way of protecting religious properties from the government. It was created so that the churches could never be controlled by the government, and not to keep religious away from government property at all times.
This has been a popular theme to pop up in Christian movies as of late, and it's fascinating to see different takes on the issue and be able to have some evidence and a case to present to people that try to erroneously argue the Separation of Church and State issue. God's Club presents some interesting debate issues and delivers a well-thought out and enjoyable case to study. This Christian movie presents hard evidence and will help inspire you to stand up for what you believe in.
Forming God's Club
In God's Club, after the passing of his wife, Michael Evens realizes that one of the things that always inspired his wife was the Bible study she formed, known as God's Club. Through this group she was able to teach kids about the Bible and they would learn how to study it for themselves. Michael Evens soon decides to restart this club, with the help of his daughter. And so, partly because of the memory of his wife and partly to help reach new kids with the message of Jesus, Michael and his daughter reform God's Club.
The club gets off to a great start and very soon they are teaching kids at the local high school and telling them about Jesus. Using one of the classrooms, God's Club seems to be a big and exciting opportunity for the Evens to reach new people and evangelize their faith. However, shortly after re-launching God's Club, some parents from the school begin to find out what is happening on school property. After learning that a public high school classroom is being used to evangelize and teach about the Bible, they quickly call a meeting and tell Michael Evens to put a stop to it. Because of Separation of Church and State, they figure that there is no place for a Bible study on school property.
Defending God's Club
This is the part in the film, where Michael has to make an incredibly difficult choice. He can take the easy way out, back down now, and continue on in his teaching job. Or he can do what he feels God calling him to do: to stand up for what he believes in and fight back, defending not only God's Club, but God Himself. After conferring with his daughter and other members of the club, Michael chooses to do the hard thing and stand up for what he believes in. He knows he can't simply stand by and be a nominal believer. If he truly believes in the word of God, he needs to do the right thing and stand up.
Michael returns to the school board and to the parents with his new-found commitment to be resolute in his faith and to never back down. Presenting evidence against the flawed case of Separation of State, Michael does what he can and then hopes for God to do the rest. In this incredible battle over religious rights and freedom, join Michael, his daughter, and a small group of kids as they together try to understand the concept of Separation of Church and State and explore what it means and how it relates to today.
Conclusion
If you enjoy movies about standing up for what you believe in, or have enjoyed similar films in the past like the God's Not Dead movies, this film is right up your alley. Starring Stephen Baldwin, Corbin Bernsen, and Lorenzo Lama, God's Club is a powerful and inspiring film that gives a strong case for faith.