---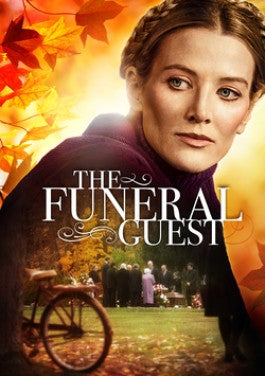 Sale
The Funeral Guest DVD
Additional Information
Cast: Julianna Robinson, Nick Eyde, Sugar Lyn Beard
Director: Matthew Kohnen
Producer: Sean Kohnen
Languages: English
Release Date: 1/8/13
Run Time: 90 minutes
Screen Format: WS
Closed Captioning: Yes
Region Code: 0

See More
Sale price $8.99 Regular price $14.99 You save 40%
Estimated arrival between and for USA.

---
You might also like
Sale price $32.99
Regular price
$54.98
Sale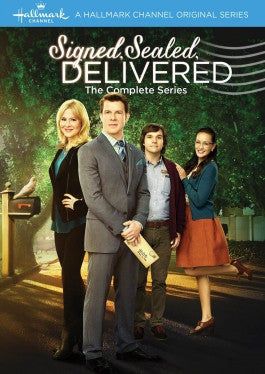 Sale price $24.95
Regular price
$29.99
Sale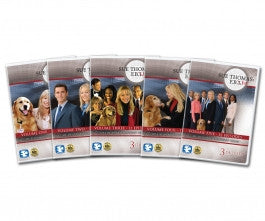 Sale price $95.99
Regular price
$119.99
Sale
—
Sold Out
The Funeral Guest DVD
People usually find themselves at funerals because they have to be there. Emily from the Funeral Guest DVD is the kind of person who goes to funerals because she feels a sense of connection to others. Emily is lonely, socially awkward and, even when other funeral attenders are people she has never met before, she feels a connection to them during their emotional rawness. At April Loren's funeral, the funeral attenders mistake Emily for April's sister who hasn't been seen in years. The warmth and love of April Loren's family attracts Emily, as does a budding romance with Drew, April's brother-in-law. Emily's lies continue and grow until she can't manage the masquerade any longer. Will the truth prevail?
The story and ambience of The Funeral Guest movie
The Funeral Guest film touches the story of Emily, a lonesome woman who goes to funerals to not feel that loneliness she regularly feels, to be surrounded by others. She wants to connect with people and comfort them in those times when they are most open and vulnerable. In one funeral specifically she is wrongly identified as the sister of a deceased woman that no one had seen for a long period of time. She is welcomed as "Katie" with open arms into the family and starts joining the family for special events and occasions. For the family Emily fills an emptiness and discovers that she can be cherished for being herself.
After some time interacting with the family as "Katie", she is now deep in the lie and a member of the family has feelings for her. At the moment Emily is hesitant and doesn't know how to explain to him that she's not the person that the whole family thinks she is. Later on in The Funeral Guest movie her lie is discovered. In her mind the questions start twirling around like what would he think of her after the discovery or will he forgive her and decide to move on with his life without her.
The Funeral Guest DVD shows the audience the importance of replenishing solitude and isolation with those you love who are present in your life. And it also demonstrates through Emily and those around her that family can be considered those related by blood but also those who are connected by the soul.
The film adds a touching and intimate moment for viewers who have lost and tended to a family member or loved one. It's placed in the Fall in Michigan. The background, the beautiful score and colors takes the audience through the journey of this story in a gorgeous way. The movie is a mixture of comedy with a touch of tender heartache.
The Cast of The Funeral Guest DVD
Julianna Robinson (Emily/Katie) from The Funeral Guest started acting in college after sending an audition to the prestigious BFA theatre program in UC Santa Barbara. She was surrounded by acting and theatre for many hours a day. After performing in her first college play when she was a freshman, Julianna was spotted by movie director Martin Denning. He invited her to Hollywood, California to audition for the executives at Paramount for a part in their first CD Star Trek game. After auditioning she got the part. In Hollywood she obtained a membership in the Screen Actors Guild and collected enough money to study Shakespeare for a summer in London, England. After graduating with excellent grades, Julianna made the move to Los Angeles to continue to search for acting opportunities. She has worked in many projects like feature films and short films. Also, she has written, produced and starred in her own short films as well. Other than acting, Julianna immerses herself in running her own pilates studio, writing activist messages and writing as she's working in her novel.
Alicia Mishew (Robin) from The Funeral Guest movie is most known for playing the role of "Kendall Hart" in the famous ABC daytime drama "All My Children". She has played that role for more than 10 years and has obtained two Emmy nominations, one in 2009 and the other in 2011 which made her even more recognizable to the public. In 2015 Alicia received her third Emmy nomination for participating in the web series "Beacon Hill" where she plays the role of "Sara Preston". Other than soap operas and series, Alicia can be found in the big screen as well like for the films "Desires of the Heart" where she plays the role of Madeline, a local artist who falls in love with a psychiatrist from India who's practicing in the U.S. For this film she obtained a Best Supporting Actress nomination in the Hoboken International Film Festival. She has also been a part of the film "Lies I Told My Little Sister" where she plays the role of "Sarah Webber". For this role as well Alicia received a Best Supporting Actress nomination in the Golden Door International Film Festival. She starred and produced in a recent film called "This is Now"̴Ì_and was part of the pilot for a Hulu series called "Shelter" where she shares the lead roles. When Alicia is not filming or being a part of a tv series, she enjoys quality time with her young daughter, Willow.
Nick Eyde (Drew) from The Funeral Guest film grew up in Michigan and attended Gustavus Adolphus College in Minnesota. After his graduation he played American football in many European countries like Norway and Italy. The Funeral Guest was his first feature film and plans to continue pursuing creative projects like these.
Funeral Guest movie Info
The Funeral Guest was co-written by Matthew and Sean Kohnen and directed by Matthew Kohnen. The film was released originally in 2015 and now it has been re-released in 2017. The film's duration is 90 minutes. Starring in The Funeral Guest movie is Julianna Robinson (Gas Light), Nick Eyde (short film The Dance), Sugar Lyn Beard (50/50) and Alicia Minshew (All My Children).