---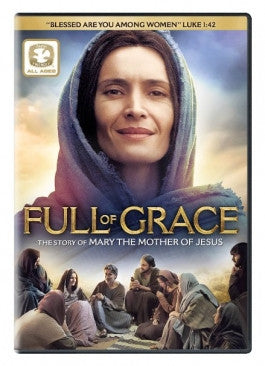 Sale
Full of Grace DVD
Additional Information
Cast: Noam Jenkins, Bahia Haifi, Kelsey Chow
Director: Andrew Hyatt
Languages: English
Dove Approved: Dove Family Approved
Release Date: 1/4/12
Run Time: 83 minutes
Screen Format: WS
Region Code: 1

See More
Sale price $13.73 Regular price $14.99 You save 8%
Estimated arrival between and for USA.

---
You might also like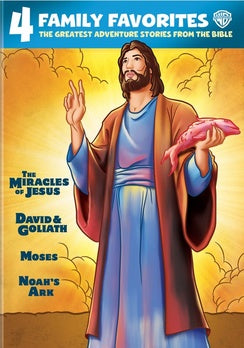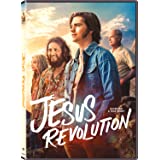 Sale price $15.99
Regular price
$29.95
Sale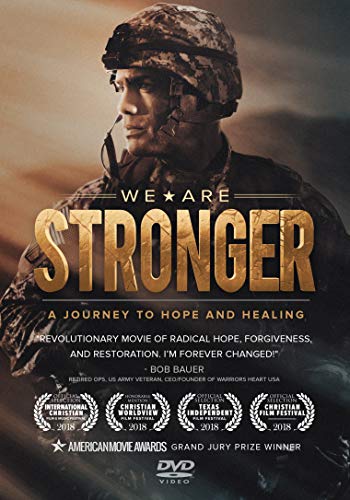 Sale price $9.99
Regular price
$14.99
Sale
Full of Grace DVD
Full of Grace is a Biblical drama that follows the lives of one of the most revered women of the Bible, Mary, mother of Jesus. Taking place ten years after the Resurrection of Christ, we see Mary as an older woman trying to show her son's love to the world around her. Having been with Jesus all of His life, she knew Him better than anyone else. This movie gives an idea of what might have happened to her after His death. In the Bible, we never hear from Mary after Jesus' death and resurrection. Full of Grace helps to give a better understanding what might have happened to her after the events of the four gospels.
Mary spends her time after Jesus' death pondering her life with Him; what she experienced when she was with Him, the impact He made on her and the world around them and everything else He said and taught. One day, she meets with Peter and is able to help him with his troubles. Peter expresses to Mary the difficulty of preaching to the world and his frustration with the persecution that he has to experience everyday. He struggles with the fact that he must teach the whole world and be the one to guide them all. Mary is able to help remind him that he is not the teacher. He is not the one leading the world; God is. Jesus is the one in control of everything; Peter is merely the follower and messenger for the world around him.
Mary's Obedience
While she is one of the prominent characters in the Gospel story and is well-revered for being the mother of the Messiah, very little is actually known about Mary. We are given her account and lineage in the New Testament, and apart from that we can also gather that she was a true woman of God. Out of all the women of Israel that God could have chosen to give birth to the Messiah, Mary was the one that God chose. Obviously God saw something in her that He didn't see in anyone else. From the very beginning of her life, she was special.
At a young age, she was engaged to be married to Joseph, a carpenter. She had to wait one year before she could marry him, and during this time, an angel appeared to her and told her that she was to give birth to a son and He would become the Messiah. Rather than arguing or explaining that she was a virgin and wasn't going to have children until she married Joseph, she told the Angel that she would do as she was instructed.
Full of Grace chooses to focus on Mary because of what an incredible woman she truly was. She was willing to do whatever God told her to, even if it meant ridicule or shame by the people around her. Pregnancy out of wedlock was considered a serious offense at the time and if she was caught pregnant and unmarried, she could very well be killed for her sin. Of course, she wasn't going to be able to explain to people that God had told her this is how it had to be and that she was still a virgin. No one would believe her. But, she didn't put up a fight about any of this or try to get out of the situation. She simply accepted what God told her and was obedient.
The Birth of Jesus
Soon after this, Mary became pregnant. Joseph had planned to quietly divorce her and avoid the situation, but an angel appeared to him as well. The angel explained the situation and Joseph likewise was obedient to God's will. Soon after, a census was issued by the Romans that every man had to return to the town of their birth to report for a census. So, Joseph and a very pregnant Mary made the long journey to the town of Bethlehem. When they arrived, they quickly found that there was no room in any inns in the area. No one had any room for them to spend the night, and Mary was rapidly approaching the time for her to give birth.
Mary and Joseph eventually ended up finding a stable to lay their heads for the night. While here, Mary gave birth to the Baby Jesus. He had no grand Messianic entrance. It was simply a baby born in a manger, no fanfare or trumpets resounding. But Jesus was able to be brought into this world by Mary, the woman chosen by God to give birth to the one who would save the world. Luke 2:19 explains Mary's mind best when it says, "Mary treasured up all these things and pondered them in her heart." This was an experience Mary would never forget. She had given birth to Jesus Christ, the Messiah, the King of the Jews!
Full of Grace helps give a different perspective on Mary and takes a look at a time we don't often think about in Mary's life. All accounts of Mary focus on her life as a young woman, finding out she would give birth to a son and her experiences following that. This film helps to fill a void and give a fictitious narrative of Mary's life as an old woman, looking back on her life as the mother of the Messiah. Mary is able to deliver motherly advice and take on a maternal role once more when she encounters Peter in this film. Peter is in a difficult place when he encounters Mary and he is full of discouragement. He feels that he is failing as a man and he doesn't know how to pull himself out of his deep depression.
This is when Mary shines in her role and is able to help Peter, bringing him confidence once more. Full of Grace is a touching drama that will help you to understand the true life character of Mary. In addition, you will see an earth shaken by the death and resurrection of Jesus. See how the world was affected by Jesus' dramatic rise from the grave and the ensuing turmoil that came from his supernatural resurrection. Similar in style to movies like The Passion of the Christ, or A.D. The Bible Continues, Full of Grace is an enjoyable film with a wonderful message.