---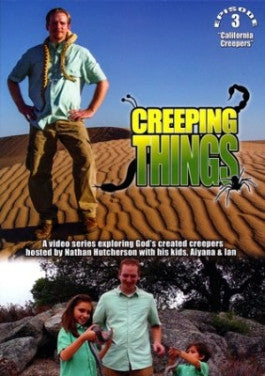 Sale
Creeping Things Episode 3 DVD
Additional Information
Director: Kyle Justice
Producer: Kyle Justice
Languages: English
Release Date: 10/14/11
Run Time: 44 Minutes
Closed Captioning: No
Region Code: 0

See More
Sale price $10.99 Regular price $14.99 You save 27%
Estimated arrival between and for USA.

---
You might also like
Sale price $32.99
Regular price
$54.98
Sale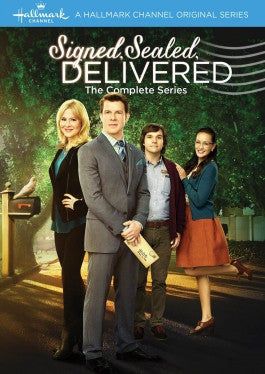 Sale price $24.95
Regular price
$29.99
Sale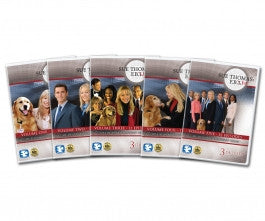 Sale price $95.99
Regular price
$119.99
Sale
—
Sold Out
Creeping Things: California Creepers
Join Nathan Hutcherson on another exciting adventure as he takes you to California to explore all of God's incredible creeping creatures found throughout southern California. As you join him on this incredible journey, you will witness tree frogs, water bugs, newts, turtles, and three different kinds of snakes! As you and your kids explore these exciting Californian creatures, Nathan will show you how these amazing creatures fit into God's design and why they're made the way they're made. They also show the incredible adaptations these creatures have undergone to be able to fit in with their environments. Nathan explains how incredible these creatures are and gives compelling evidence for why they were created by God. Find all this and more in Creeping Things: California Creepers!
Join Nathan and his two kids as they hunt over streams and through mountains in order to find these fascinating creatures! In this 43-minute episode, the Hutchersons will find California tree frogs, a red eared slider turtle, a giant water bug, a California Newt, and much, much more! This scientific and educational series is based from a Creationist's point of view, which means it's perfect for showing to your kids without fear of them being indoctrinated with an evolutionary point of view. If you're looking for a series that will teach your kids about science while simultaneously teaching them God's message, Creeping Things: California Creepers is the perfect tool!
Targeted for ages 6-12, this series is an educational and entertaining series that is sure to hold their attention while also instilling Godly principles and scientific facts. Rather than simply showing kids pictures of these creatures, Nathan goes out into the world and finds these creatures for real! This gives a very true-to-life and exciting feel as the Hutchersons are constantly hunting for new creatures to study. This is a fun series with a fantastic message and lots of great information for building your faith in the Creator. Follow Nathan Hutcherson and his family is they go on an exciting hunt for creepy creatures in Creeping Things: California Creepers.
California Creepers DVD
Creeping Things: California Creepers is delivered in DVD format and contains 16 easy chapters, making it easy for children to navigate to their favorite moments and favorite creatures. The episode begins with an introduction to Nathan Hutcherson and his family and quickly, they take off for California to learn about all of the incredible creeping things there! The chapters are then divided up into the different animals they discover along the way. The episode then ends with a thought-provoking segment about how these animals reflect their Creator. If you look closely, you can see how these amazing creatures actually represent God in their design! The film also ends with a powerful Gospel message to explain to kids the importance of knowing and following the creator.
The California Creepers DVD also contains a variety of bonus features to keep your kids coming back! The DVD features an interview with Nathan Hutcherson about the creation of Creeping Things and a look at other productions from Awesome Science Media. It also contains a Behind the Scenes featurette showing how the movie was made and what it was like to film Creeping Things. Finally, the DVD features an outtake reel showing some of the hilarious moments from the filming of the episode that didn't make it into the final version.
This DVD is sure to inspire your children in their faith and get them interested in learning more about the creeping creatures that are all over our world. Whether your kids like bugs and insects or are grossed out by them, they're sure to enjoy the upbeat and exciting style of this video with in-depth and exciting looks at the animals that make up our whole world. Follow Nathan Hutcherson and his daughter and son as they take you and your children on an adventure you will never forget! Follow them as they hunt down the creatures and then explore their incredible design, all showing the evidence for how it points to a creator.
Other Episodes in the Series
California Creepers is the third and final episode of the Creeping Things series. The first episode in the series if Underappreciate Creepers, which is an extended look at all the creatures in our world that no one really takes notice of or thinks about very often. The second episode in the series is Desert Creepers. In this adventure, Nathan Hutcherson takes us out on an adventure to explore all of the magnificent creatures that make their home in the desert.
The series is produced by Awesome Science Media, a company created by Emmy-nominated director Kyle Justice back in 2010. Justice started this production company with the desire to create Creation Science programming. The production company has created many different series, directed at different age groups. While Creeping Things is a series specifically created for kids ages 6-12, other series have been produced under Awesome Science Media that have been created to appeal to all ages.
Awesome Science Media has produced a variety of different series, including the Awesome Science series and the Flood Geology series. Other works by ASM include The Heavens Declare, The Top Ten, and Dino Hunter.
The Creeping Things series is hosted by Nathan Hutcherson, a herpetologist who has always had a fascination for creatures who crawl, reep, and slither. From a very young age, he was interested in following around these creatures and critters and since then he has been able to turn that into his job. With his charismatic and exciting personality, he hosts this series, making it appeal to kids of all ages as he takes his own two children on a journey to learn all about the creatures that make up this earth.
Conclusion
Creeping Things: California Creepers is the final chapter in the Creeping Things series, and it brings a lot of incredible and exciting knowledge with it. If you want to teach your kids more about Creation and the animals that make up our world, Creeping Things: California Creepers is an excellent video to show them.