---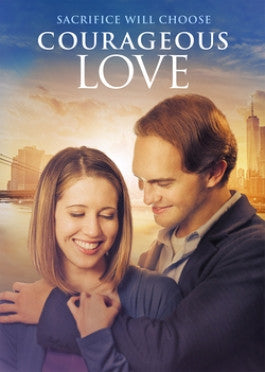 Sale
Courageous Love DVD
Additional Information
Cast: Patricia Mauceri, Jared Withrow, Kristina Kaylen
Director: Daniel Knudsen
Producer: Penny Carlisi, Tim Kaiser, Mark A. Knudsen, Michelle Knudsen
Languages: English
Dove Approved: Dove Approved Ages 12+
Release Date: 3/20/13
Run Time: 100 minutes
Region Code: 0

See More
Sale price $8.95 Regular price $12.99 You save 31%
Estimated arrival between and for USA.

---
You might also like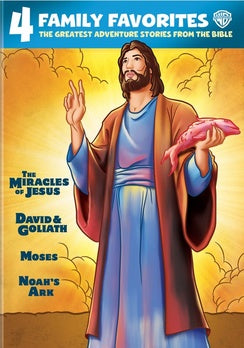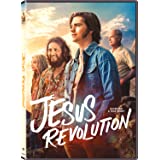 Sale price $15.99
Regular price
$29.95
Sale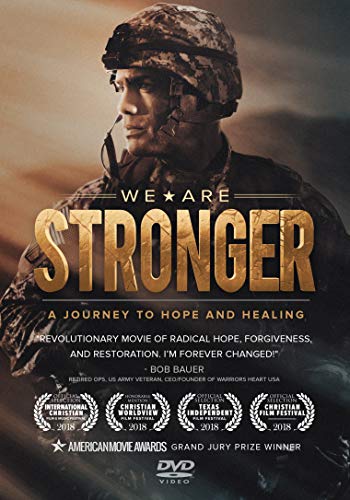 Sale price $9.99
Regular price
$14.99
Sale
Courageous Love
When Alex Shelby suddenly becomes the president of the financially struggling family business he is a bit shocked. What shocks his head employees more is his choice to go undercover at a satellite location of the business. Alex soon finds himself falling in love with one of the employees, but when she is unfairly accused of a crime Alex must make a choice between the business he has inherited and the woman he loves. From Cyrstal Creek Media comes a story of loyalty and perseverance Courageous Love. Starring Jared Withrow, Jessica Koloian, Kristina Kaylen, and Patricia Mauceri
The Story
Alex Shelby (played by Jared Withrow) had big dreams for his life. He was young, and he was going to reach those dreams. When a tragic accident suddenly kills both of his parents Alex's dreams are about to change. With the death of his father, Alex suddenly finds himself the head of his father's engineering firm Shelby Engineering which Alex inherits. While it certainly was not the dream he had in mind, Alex is determined to do his father proud in the film Courageous Love to continue the family business. Things seem to be running smoothly as Alex settles into his new role, but things are about to be mixed up.
It begins with a minor accident. Setting up for the annual company banquet a young, and very nervous server accidentally spills an entire punch bowl over the suit of the company president Alex Shelby. Covered in a sticky mess, with a nearly hysterical, extremely apologetic server on his hands, Alex makes a. . . unique. . . choice. He decides to forgo his appearance as the president during the banquet and joins the catering staff as a server. Since none of the company employees have met the new president they do not suspect a thing. Sticky, but quietly Alex refills punch glasses and slips out the back once the banquet is over. Everything seems to have been sorted out, but Alex's troubles in Courageous Love are only just beginning.
Time passes, and the already struggling company begins floundering as new building contracts seem to be disappearing. They need a job, and they need it quick, or the Shelby Engineering will go out of business. With a dying company and his father's legacy hanging in the balance Alex feels the pressure mounting. In an attempt to save the business Alex signs a contract to complete a very tight building project. When wrong materials end up at the job site the entire contract falls through, and a young employee named Michelle gets saddled with the blame.
Curious as to what went wrong Alex travels to the branch to investigate the mix up. A bigger mix up occurs when Michelle mistakes him for the server at the company banquet. On impulse Alex decides to go undercover as a graphic designer in Michelle's branch. As he begins to unravel the threads that lead to the unfortunate contract and Michelle's accusation something equally unexpected occurs when Alex begins to fall in love with Michelle. Now forced between saving his father's business or defending Michelle, Alex must make a difficult decision between saving his company or following the woman he loves.
Loyalty and Perseverance
A sweet story filled with love and intrigue, Courageous Love is also filled with many valuable messages and lessons. What begins as loyalty to his father and his business soon turns into loyalty for the falsely accused. Viewers of Courageous Love will be reminded that being loyal, standing firm even when it may cost you something, demonstrates love. The movie Courageous Love is a reminder that sometimes love requires sacrifice, sometimes love requires courage, sometimes it requires both, but it is always worth it. In addition, the film Courageous Love is a wonderful reminder to viewers of all ages to persevere. Faced with a failing business, Alex Shelby continues to work hard even with the knowledge that it will all, most likely, be in vain. When a contract falls through due to unfortunate circumstances, Alex perseveres to find the answers he needs. And when he suspects the innocent have been unjustly accused, he perseveres until he finds the truth behind the corruption. Courageous Love is a reminder to never give up no matter how useless it seems, or how unbeatable the odds are. The film Courageous Love is also a reminder to listen with empathy, and to be quick to listen and slow to judge. When an employee is accused of causing the project to fail, Alex acts slowly, gaining all sides of the issue, and when he suspects unfair play he proceeds with equal caution, emphatically championing the cause of the downtrodden. Loyalty, perseverance, and empathy fill the story of Courageous Love alongside the mystery and romance, making this a wonderful film with a message.
Conclusion
With a few hilarious mix ups, an unexpected mystery, an undercover agent, and a dash of unexpected romance. Courageous Love is sure to be enjoyed by viewers old and young alike. When Alex finds his plate full with an unexpected business how will he respond to unexpected love? When it seems that the pieces of the story do not fit together, Alex goes to the extreme to ensure that the innocent are not being accused. When he finds the complete story what will he do? Torn between love and his family's legacy Alex faces a difficult choice. With themes of loyalty to those you love, and those who need you and perseverance in the face of seemingly unbeatable odds Courageous Love will both entertain and inspire.
Courageous Love has not been rated by the Motion Picture Association of America and may include topics, issues, and scenes not suitable for all ages. This film received the Family Approved award for ages twelve and up from the Dove Foundation. As always, it is recommended that parents preview all content to determine what is suitable for their children, but the film Courageous Love is generally considered appropriate for most older audiences.