---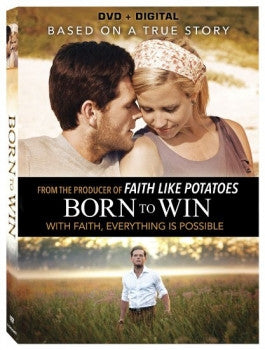 Sale
Born To Win DVD
Additional Information
Cast: Greg Kriek, Elmarie Terblanche, Briggitte Terblanche
Director: Frans Cronj��
Languages: English
Release Date: 2/1/12
Run Time: 105 minutes
Screen Format: WS
Region Code: 1

See More
Sale price $14.99 Regular price $19.99 You save 25%
Estimated arrival between and for USA.

---
You might also like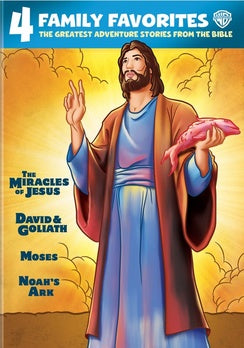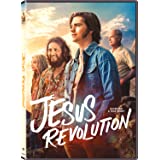 Sale price $15.99
Regular price
$29.95
Sale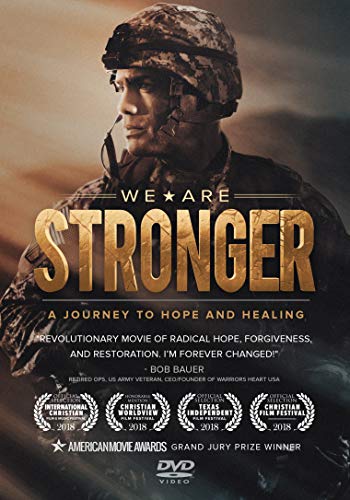 Sale price $9.99
Regular price
$14.99
Sale
Born To Win DVD
Even when at rock bottom, Leon sees that God has been with him the whole time.
In Born to Win, you will follow the true story of Leon Terblanche, a man who found himself at rock-bottom and had to ask the question, "Where is God?" He sets out on a journey of discovery and comes to find eventually that he has never been alone. God has been with him every step of the way and has always looked out for him and provided for him. He comes to find that no matter how broken he is, or trampled down, God will always be there and will be ready to take him back, despite anything he may have thought or done.
Born to Win is a film that hopes to inspire others about the beauty of God and His willingness to take broken and hurt lives and turn them into hope for the future. God is all-powerful and is able to take your worst situation and use it to His glory. This film is an encouraging reminder that God will always take us back and can help us to overcome our painful and difficult situations. No matter what we've faced or been through, He can help us through our situation and lift us up. This is a moving story of faith, love, and most importantly, victory.
Behind the Scenes
This film is based on a true story and the real life events that happened to Leon Terblanche. In the film, you will witness his struggles and failures, as well as his triumphs and victories as he faces the difficulties of life and discovers how God can help him to overcome the difficulties of his life. Created by the producer of Faith Like Potatoes and the producer of Klein Karoo, this film features a high level of production quality on a very small-scale budget. Unlike some other films that allow their smaller budget to drag them down and lessen the overall quality of the movie, these two producers worked hard to make sure that their film was worthy of bigger budget releases.
Created in South Africa and releasing in South African theaters, the film has been so successful, it's made its way into American theaters as well. The film has truly caught fire and is beginning to spread all over the world with its inspiring message of hope and redemption. The producers and the actors alike hope that this movie will continue to touch people's lives and encourage them with their struggles.
The producers have explained that one of the great challenges of Born to Win was the fact that they were basing it off a true story. They said this was much more difficult, as they had to make sure their facts were correct and true to life. They also explained that the way events occur in real life do not always happen in the linear and cohesive format that we see in movies. Translating Terblanche's real story into a movie was a struggle for them, as it didn't follow the typical movie format. However, they took their time and worked hard to make sure that the script was factually accurate and true to life.
Greg Kriek
Making his debut in this film, South African actor Greg Kriek plays the lead role of Leon Terblanche in Born to Win. After a quick coffee with the producers of the film, Greg Kriek began an impromptu audition for the main role and ended up landing the part almost instantly. Working alongside actress Leon Pienaar, together they create a magnificent on-screen couple with a very strong element of realism. They play the parts of a couple with a difficult relationship and they do a magnificent job of giving the relationship the necessary tension and strain.
Kriek claims he has become a different man through shooting Born to Win. He will be the first to admit that playing the character of Leon Terblanche has changed him and helped him through his faith. He relates to Terblanche on a personal level, as he has had his own "rock-bottom" moments that have held him up in his faith. This film has helped inspire him in his faith and helped him to see how he can overcome problems in his relationship with God and others. He says that when the film started, it was just a movie to him, but by the time it was over, it was a very real message that God had given to him.
One scene in particular involves him crying out to God. This is the moment in Terblanche's life that he has nothing left. He has been brought to the lowest point of his life and he can't seem to find any way out. So he turns to God and cries out to Him, asking why He would let all this happen. Kriek says that most of this scene was adlibbed. They had prayed over how best to communicate the lowness and desperation of Terblanche's life. After prayer, Kriek simply allowed God to work in him as he acted out the scene and the result was a raw and powerful scene.
Leon Terblanche
Leon Terblanche, the main character of the film and the one whose story is told in this movie, was a teacher at a school for the disabled. Born to Win is based on his life and the true events that occurred when he was younger. Terblanche really did fight with God and had to ask the question "Where is God?" in his own personal life. Experiencing a painful childhood, and then aggression and alcoholism when he was an adult, Terblanche has experienced a lot. Terblanche has worked through his difficulties in life and is now still with his wife Elmarie and is in full time ministry pastoring a church.
Conclusion
Born to Win is the result of many people working together to craft a wonderful and inspiring film. The true story of hope and forgiveness if one that is sure to move you and inspire you in your own life. The story of Leon Terblanche is a true story of God's forgiveness and love that will captivate you with its riveting plotline.