---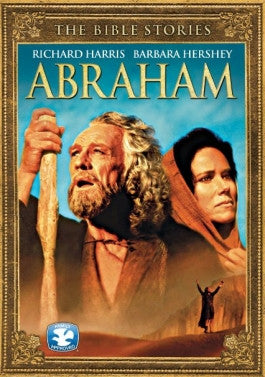 Sale
The Bible Stories: Abraham DVD
Additional Information
Cast: Richard Harris, Barbara Hershey, Maximilian Schell
Director: Roger Young
Languages: English
Release Date: 3/7/12
Run Time: 187 minutes
Screen Format: FS
Region Code: 1

See More
Sale price $9.98 Regular price $14.99 You save 33%
Estimated arrival between and for USA.

---
You might also like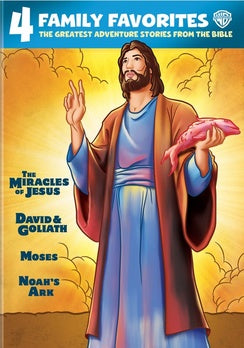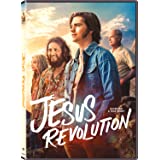 Sale price $15.99
Regular price
$29.95
Sale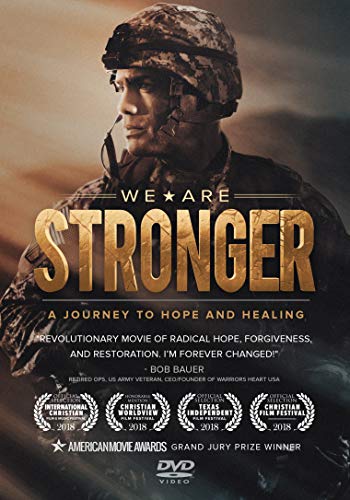 Sale price $9.99
Regular price
$14.99
Sale
The Bible Stories: Abraham
Release Date: March 8th, 2016
Synopsis
The Bible Stories: Abraham is a Biblical drama that was originally produced in 1993. It follows the life of one of the very first men in the Bible, Abraham. Abraham has become one of the most well-known historical figures, and rightly so as he would become the patriarch of the great nation of Israel. This movie documents his life and shows the many trials that he had to go through in his life. See how God calls him away from his homeland to somewhere he has never been and knows nothing about. God promises him that he will become a great nation and his descendants will be as numerous as the sand or the stars.
The story of Abraham only gets more exciting as Abraham and his wife Sarah struggle with infertility. They wonder if God was serious with them and they question if they will ever truly be able to conceive a child and begin a great nation. Once Abraham and Sarah eventually do have the child, their story still isn't over, as Abraham must face one last trial. God gives Abraham his greatest and most difficult mission yet; to end the life of his one and only son and send him right back to having no descendants to carry on the family name.
Featuring a star-studded cast with Richard Harris and Barbara Hershey, this classic Biblical narrative is an enjoyable and powerful adaptation of one of the most incredible lives in the Bible. With an approximate run time of just over 3 hours, this is a lengthy epic that tells a powerful story with a dramatic (and true) message. The Bible Stories: Abraham tells a story of faith, hope, and God's promise to everyone who obeys him and follows His word.
The Story of Abram
Abram was born to his father Terah and later went on to marry his wife Sarai. He followed his father and journeyed to the land of Canaan where he eventually settled. Abram was happy here and was willing to stay until God came to him one day. He told Abram that he was to move to a land He would show him. Abram needed to leave his homeland of Canaan and go to a foreign place that Abram knew nothing about. Because Abram was a faithful and obedient servant and greatly revered God, he did as he was told. And so he left with Sarai and his nephew Lot.
After spending a brief stint in Egypt, Abram journeyed on from the land of the Negeb to between Bethel and Ai. Because both Abram and Lot had such vast livestock, they knew that no one land was going to be able to support both of them. So it was at this point that Abram told Lot they needed to split up. He gave Lot the choice of where he would go. Abram told him that wherever Lot went, he would go the other way. Lot chose the way he thought looked better for land and Abram chose the other way.
Abram Becomes Abraham
Once Abraham settled here, God appeared to him once more and told him that He was going to make Abram into a great nation. This came as a shock to Abram, as he and Sarai were both old and Sarai had been barren her whole life. However, Abram chose to believe God and hoped that he would someday have a child. Unfortunately, he quickly grew impatient and began to wonder if God was really going to deliver on His promise. So, Abram had a son with his wife's maidservant Hagar. His son, Ishmael, was not to be the one to continue Abram's lineage, however. God had bigger plans in store.
God made another covenant with Abram, reaffirming His promise that He would make Abram into a great covenant. As part of this, He changed his name to Abraham and Sarai's name to Sarah. God promised Abraham that Isaac would be born in one year.
The Greatest Sacrifice
A year later, Sarah gave birth to their son Isaac, and Abraham loved him deeply. Abraham then realized that God had fulfilled His promise and Abraham's legacy was going to continue on through his son Isaac. Abraham felt confident then that God truly was going to fulfill his covenant and that Isaac would be the father of an incredible nation. But, God had one last thing He needed to do with Abraham. Abraham had exhibited incredible faith in his willingness to journey to a foreign land and do exactly as God instructed him. But, it was time for the ultimate test.
God appeared to Abraham once more and told him he had one more challenge for him. He told Abraham to take Isaac up a mountain and sacrifice him. This obviously meant one thing; that Abraham would need to kill his one and only son, seemingly ending his great nation that God had promised him. But, once again, Abraham had complete and total faith in God and he did exactly as instructed. He took Isaac up to the top of the mountain without complaint or question and prepared everything so he could burn Isaac as a sacrifice to God. But when Abraham readied his knife to end Isaac's life, an angel stopped him and commanded him to not kill Isaac. Much to Abraham and Isaac's relief, God saw that Abraham was sincere and had true faith. God spared Isaac's life and did exactly as He told Abraham He would. Isaac would become a father and Abraham would become the patriarch of a numerous and uncountable nation.
Conclusion
The Bible Stories: Abraham is an adventurous and enjoyable retelling of Abraham's incredible life. Abraham did some incredible things with his life and this film helps to recount everything that happened to him and gives a realistic look at everything he experienced. You will experience with Abraham every moment in his life where he felt God's presence and see all of the joy and heartache that he experienced throughout his life. The story of Abraham is a unique and amazing one, and The Bible Stories: Abraham does an incredible job of recapturing exactly how it would have felt to be Abraham.