---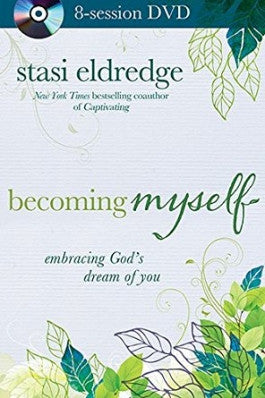 Sale
Becoming Myself Stasi Eldredge DVD Study
Additional Information
Cast: Stasi Eldredge
Run Time: 125 minutes
Region Code: 0
Sale price $12.49 Regular price $24.99 You save 50%
Estimated arrival between and for USA.

---
You might also like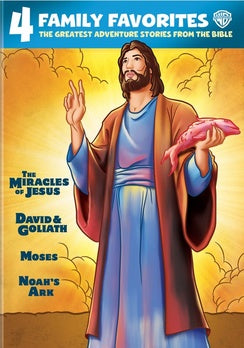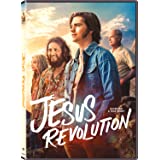 Sale price $15.99
Regular price
$29.95
Sale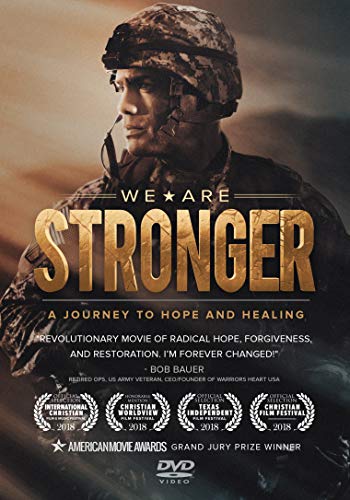 Sale price $9.99
Regular price
$14.99
Sale
Becoming Myself: Embracing God's Dream of You Stasi Eldredge DVD Study
Becoming Myself is an 8-part series that conducts women to go into a genuine journey full of restoring, transformation and freedom. Stasi Eldrege encourages women through humor and faith to reach deep into their own life story and dive into the way God has been involved in their past and that He has amazing plans for their future. Being aware of your essence and who you belong to is what shifts everything.
This 8-part series called Becoming Myself: Embracing God's Dream of You by Stasi Eldredge is a wonderful resource specifically for a study group for women and it's very encouraging. Perfect for women of different walks of life who are striving to find who they are in Christ. Stasi tries to include real life experiences lived by real women so it could encourage and guide the ones watching. To help them in their journey with Christ and help them see how God really see them.
The life of Stasi Eldredge from Becoming Myself DVD Study guide
Stasi Eldrege from Becoming Myself: Embracing God's Dream of You DVD Study Guide spent most of her childhood days in Kansas which to this day she remembers fondly. Later on when Stasi was about ten her whole family had to move to Southern California. In high school she enjoyed the theater and loved acting. There in that department she took a fondness to her now husband, John. In college, she decided to attend a university near the beach so she headed to San Diego and studied Sociology. There, in her junior year she became a believer of Christ and joined a Campus Crusade for Christ ministry in her own college. Later on she finished her bachelor's degree and graduated from San Diego State University. After graduation, Stasi was an active member of Youth for Christ and focused on teen mothers and pregnant young girls. Ever since those days, Stasi has been active in different ministries throughout the years like crisis pregnancy center ministry, theatre ministry and women and kids ministry.
Now Stasi enjoys writing and inspiring other women about God's faithfulness and goodness. She lives with her family in Colorado. She loves how the grandiose love of Jesus can change hearts and grant joy and freedom to those who decide to know him more deeply. Among the things that she loves are reading a wonderful novel, baking, watching animals, special friendships, getting lost in nature, family love and traditions, the smell of the earth after rain showers, coffee and the most important, her love for her family and God.
Stasi Eldredge and Becoming Myself: Embracing God's Dream of You
What inspired Stasi to write and then make the DVD series Becoming Myself: Embracing God's Dream of You is to provide the answers to God's support to accept and receive who He had created her to become. To share with others through the book and 8-part set the work God was making in her and how her outlook on life was in evolution. Her longing is to day by day become the woman who has Christ in her and who shows Him to others. Also to suggest and encourage other women to do the same as her. She felt that God's call was straightforward. A calling to observe her life,åÊand see herself the way God did and not see herself as something lower than what she in reality was.
One of the questions mentioned in Becoming Myself, the series is if people really do change. Stasi is sure that human life changes and that by choice people can change. She has changed and she has seen people near to her who have changed. It's not an easy task but it can be done. But there are some things people won't change because they don't know about it or just because simply they do not want to. To change, a person has to see it and desire it. When you combine both of those it can be done with the help of God and His immense grace. To Stasi remembering in an honest way is of the utmost importance. She once read that people occasionally see themselves in a better way than others do. But it's all part of being a sinful human being. Being that our memories sometimes are not as honest as they should be. To remember genuinely is a big part of people becoming more themselves and it's an essential part of the journey of personal growth.
Becoming Myself: The Book
Becoming Myself is a book filled with hope for any woman who has questioned if her life will change or if she will change somehow. In this book, Stasi speaks about her own challenges with self-worth, self-love, weight issues and her distinct past. Showing her readers how God can show us who we are indeed. Stasi urges women to put to rest those thoughts about themselves and to obtain God's bigger dreams that He has dreamed for them. The fact is that people can't heal themselves or become themselves by themselves. They need to know that they are accompanied by the God who is bigger than everything created. Also that Jesus wants to help them become who they're meant to be, the real them. Stasi encourages women to call upon God to heal their inner life and become their true selves through His love and grace. In reality, it's an exquisite contradiction. The more someone becomes more of God's, the more of themselves they become. In Becoming Myself, Stasi invites women to become their authentic self, the person God has created them to become and show that in the way they impact others around them.
Becoming Myself: Embracing God's Dream of You DVD Info
Stasi Eldrege's 8-part series is filmed in front of an audience. The series also exposes Stasi's words of support towards small group leaders for them to share with others. Each session runs for approximately fifteen minutes.