---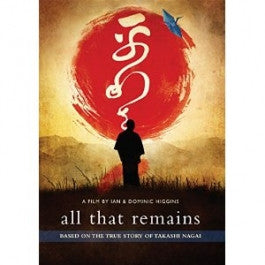 Sale
All that Remains DVD
Additional Information
Director: Ian Higgins, Dominic Higgins
Producer: Nigel Martin Davey, Ian Higgins, Dominic Higgins
Languages: English
Run Time: 115 Minutes
Screen Format: WS
Subtitles: English, Spanish
Region Code: 1

See More
Sale price $14.97 Regular price $19.99 You save 25%
Estimated arrival between and for USA.

---
You might also like
Sale price $32.99
Regular price
$54.98
Sale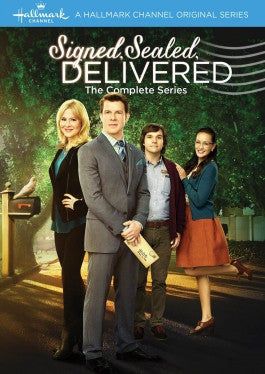 Sale price $24.95
Regular price
$29.99
Sale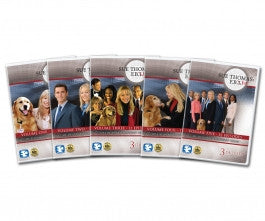 Sale price $95.99
Regular price
$119.99
Sale
—
Sold Out
All That Remains on DVD | Discount Christian Movies
In this incredible DVD focusing on the aftermath of the Nagasaki bombing, All That Remains follows the amazing life of bomb survivor and convert to Catholicism Dr. Takashi Nagai. Produced by Dominic and Ian Higgins, who were the creators of the popular film chronicling the life of Fatima, entitled "The 13th Day", this new film is a wonderful blend of archival footage, computer graphics, and live action. This film helps bring to life the amazing true story of Dr. Takashi Nagai, a doctor who played a very pivotal role after the Japan bombings. While he may be a forgotten hero in our Western culture today, he is deeply loved by the people of Japan for his incredible fight and willingness to give all to save others. All that Remains takes viewers on a fascinating journey as they explore a pivotal time in the history of Japan and the man who helped restore it.
In All That Remains, we follow a man named Nagai. Having descended from a family of Samurai, Nagai had a lot to live up to. He was a patriot and a scientist who did great research into radiology. Above all, though, his goal was to find what he would call "the ultimate truth". He was trying to discover what the meaning of life was. In his rationality, he lived and then he died. What did it all mean? Why was he put here on earth? This would begin his journey to find the ultimate truth: what the meaning behind life and death was and what it all meant in the grand scheme of things.
This journey for the ultimate truth began while standing over his mother's deathbed and led him to find a group of hidden Christians in Nagasaki. Christians who weren't public with their faith, but had the answer Nagai had been looking for. Along the way he meets Midori, a woman who take Nagai and his intellectual, by-the-numbers mind and turns him into a man of true faith and love. Once his eyes are opened by Midori, he begins to understand that out world was created for a reason and we have a God who watches over us and cares for all of us. However, the journey of faith is not always an easy one; a fact that Nagai quickly discovers. While Nagai does what he can to continue in his new faith, things begin to get worse for the country. As Japan gets increasingly militant with the new control of the government, the government begins to involve Japan in a long and horrific war with the country of China.
When the day comes that Japan finally declares war on both England and America, Takashi begins to realize that radiation is soon to be in great demand. X-ray technology is going to be the next big thing, Takashi says to himself, and so he begins to devote all of his time to advancing the technology and making it usable to aid in the war efforts. In the process of providing X-ray technology, however, Nagai begins to let other things in his life slide. His family and even his health were put on the line in order to aid the war effort and bring about an end to this long and bloody war.
Everything changes, though, when in a single flash, the world crumbles around Nagai as an atomic bomb is detonated above Nagasaki. Over 80,000 people are instantly killed and everything changes for those who are left to survive. Takashi is now left battling leukemia and has to care for two kids. Unable to cope and growing increasingly weak, Takashi turns to God for support. One of the many lives lost to the Nagasaki bombing was Midori, the woman who originally taught Nagai about faith. At the lowest point of his life, Nagai turns to the Lord for help in his troubled time. And it is at that moment that he is inspired to rebuild Nagasaki from the ground up. Despite the rubble and the ash, he vows that he will restore the barren land.
Sadly, his leukemia began to grow worse and he soon became completely bedridden. As his leukemia began to claim his life, Nagai began to write about his many experiences. As he wrote these profound words, they would begin to impact a nation and cause the country of Japan to rally around itself. As he became well-known as a man of peace who fought for what he believed in, Nagai began to become a national hero. Through his words of peace and love, a country that was once completely torn apart by destruction and defeat began to reunite.
All That Remains is a fantastic look at the life of Nagai and as you learn more about him, you'll begin to see how one man's desire for peace and a willingness to fight for it changes the face of a country. It's in difficult times like this that leaders are needed to step up and rally support for a country. Many in Nagai's situation would have simply given up. In an apocalyptic environment, with thousands dead and little to no hope, it would be easy for us to simply give up and not even try. But something about Nagai's spirit and his belief in God caused him to stand up and fight back against everything he saw around him. He knew things were bad, and times were hard. But what he also knew is that Midori had shown him how to never give up. Midori had given him hope and shown him that with God all things can be made new again. He saw that this could work for his broken country as well. And so he ended his life, loving peace and trying to restore harmony to a war-torn country.
In All That Remains, the Higgins brothers are able to show how one man changed the face of a nation for the better, creating not only an incredible historical drama but a wonderful example for us to follow.