---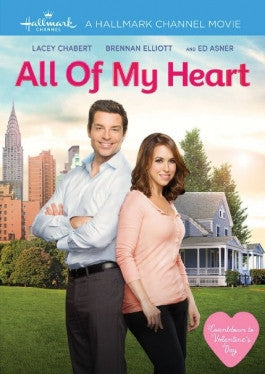 Sale
All of My Heart DVD
Additional Information
Cast: Lacey Chabert, Brennan Elliott, Edward Asner
Director: Peter DeLuise
Languages: English
Release Date: 1/11/12
Run Time: 84 minutes
Screen Format: WS
Region Code: 1

See More
Sale price $13.73 Regular price $14.99 You save 8%
Estimated arrival between and for USA.

---
You might also like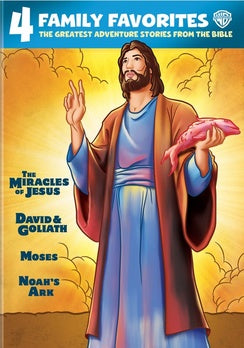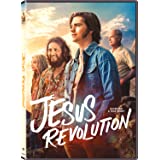 Sale price $15.99
Regular price
$29.95
Sale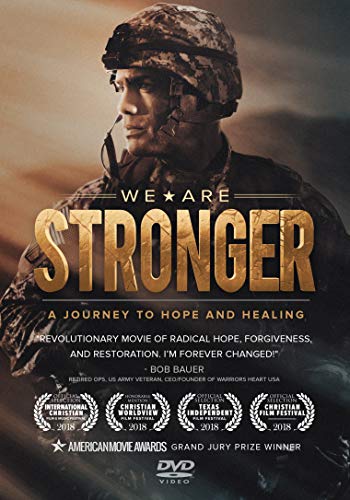 Sale price $9.99
Regular price
$14.99
Sale
All of My Heart - The Original Hallmark Romance - When Opposites Attract.
All of My Heart is a romantic drama that was featured on the Hallmark Channel and follows the life of a young caterer, Jenny Fintley (played by Lacey Chabert). Her life is turned upside down when she inherits a home out in the country. To add to the drama and confusion, she learns she only owns half of the house. The other half is owned by a man named Brian Howell, played by Brennan Elliot. Brian Howell is a Wall Street trader that is entirely obsessed with his career. Sharing the house becomes a struggle for Brian and Jenny, but as they work together to repair the house, things begin to change and they begin to develop feelings for each other.
Original Airing
All of My Heart originally aired on the Hallmark Channel on February 14th, 2015 and ranked 3rd in its time period among women ages 25-54. It was held at the end of Hallmark's Countdown to Valentine's Day, a successful follow-up to the equally eventful Hallmark's Countdown to Christmas event. For 14 days, the channel played romance movies 24/7 all leading up to the big conclusion, All of My Heart. It was seen by 4.1 Million unique viewers.
This movie features Lacey Chabert, also known for her starring role in Hallmark Christmas' 2014 film Royal Christmas. Brennan Elliot plays Brian Howell, and he is best known for his roles in Night at the Museum: Secret of the Tomb and A Christmas Melody. Ed Asner also appears in this film who you may remember as the voice of Carl Frederickson from the popular Pixar movie Up.
Brian and Jenny
At the beginning of this movie, Jenny is a chef working in a restaurant. She is a positive and uplifting person that always looks for the good in every situation. When the film begins, she dreams of someday owning a restaurant and hopes that someday her dream will come true. With her uplifting attitude she knows that someday that dream will come true. Always brimming with optimism, she is an encouragement to everyone around her. When she first sees the house, she sees it as the most beautiful house ever and immediately begins working on big and exciting plans for the future of the house.
Brian, on the other hand, is the exact opposite of Jenny. A big business man, Brian is solely devoted to his work at the start of the film. He doesn't think much for other people or their feelings. He doesn't invest much time in relationships; instead he chooses to put his mind to his work and continue to become one of the greatest business moguls of all time. To Brian, the world is about money, not relationships. He can also be quite a pessimist, and has very different opinions about the house. While Jenny sees a plan and a future for the house, Brian sees it as a simple piece of run-down property.
The House
One day, Jenny receives a call from an attorney and comes to find that she has received an inheritance, an old house in the country. She is initially shocked and doesn't quite know what to do with this new revelation. As more details about the situation are revealed, she comes to find that she doesn't own this house alone. She meets Brian Elliot, the businessman and comes to find that they both are entitled to half the house. While they initially do not want to have to share this house together, they reluctantly decided to drive out to the house and see what kind of state it's in.
When they arrive at the house, Jenny begins to get big ideas about the house. She realizes that this house could help her dream of owning a restaurant someday. While she may not be able to do that out there, they could fix up the house with some work and make it into a cozy bed and breakfast. While Jenny gets excited by the idea, Brian is less enthused. After quickly evaluating the house and determining that it is run-down and not worth his time, Brian wants to flip the house, make a profit, and get out of there. However, he encounters trouble when Jenny refuses to sell her half of the house. Because they both needed to agree in order to sell the house, Jenny offers to buy the house from Brian. Unfortunately, Jenny realizes this is impossible, as she doesn't have the money to buy out his half. Because neither one is willing to give, it is eventually decided that they will keep the house and fix it up.
Jenny and Brian's relationship initially begins as nothing more than a business relationship. They both were given a half of this house, and they are stuck with each other to decide what to do with it. Tempers flare at first as they get into argument after argument and disagree about what to do with various areas of the house. While they start off on the wrong foot, they eventually begin to become friends and form a relationship that is deeper than simply business partners. As they spend more time fixing areas of the house, like the plumbing, the interior, and the exterior, they realize that something is being created much more beautiful than the house restoration; they're falling in love! They soon find that it's not so hard to be around each other to make repairs to the house. In fact, they're enjoying their time together and want it to continue.
Conclusion
If you have been a fan of Hallmark romances or simply love a fun and enjoyable romantic comedy, look no further than All of My Heart. Jenny Fintley and Brennan Elliot shine in their roles and have wonderful acting chemistry that contributes to a very sincere and real romance story. This is a family-friendly story with an encouraging and uplifting message that is sure to inspire as well as entertain. With a run-time of 84 minutes, All of My Heart is rated TV-G and contains an English language track. This romantic drama is sure to be a hit in your household with its upbeat and romantic story.