---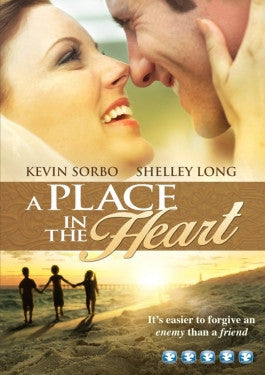 Sale
A Place in the Heart DVD
Additional Information
Languages: English
Release Date: 2/29/12
Run Time: 88 minutes
Sale price $7.99 Regular price $14.99 You save 47%
Estimated arrival between and for USA.

---
You might also like
Sale price $32.99
Regular price
$54.98
Sale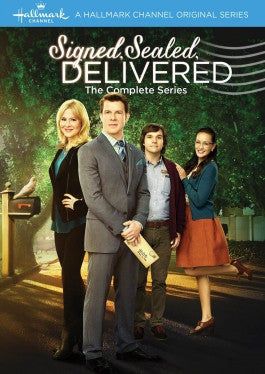 Sale price $24.95
Regular price
$29.99
Sale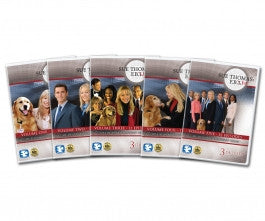 Sale price $95.99
Regular price
$119.99
Sale
—
Sold Out
A Place in the Heart DVD
In A Place in the Heart, Nathan Hanighan must face heartbreaking loss and broken trust as he comes home in an effort to restart his life. Intending to ask his girlfriend to marry him, he finds that she has broken up with him, and is now in a relationship with his very best friend. Consumed with hatred and rage, he leaves and heads back to his hometown. When he arrives, however, he finds that his room has been given away to a woman by the name or Miranda, who Nathan is instantly taken with. Looking for a job, Nathan is able to get a position at the local high school as the assistant basketball coach.
Here he continues to develop a relationship with Miranda and excels at coaching the basketball team. He must learn to overcome his feelings of hatred and anger and learn to forgive his best friend and former girlfriend. With the help of his family, Miranda, and God he must learn how to change his heart and his attitude and restart his life. Navigating the twists and turns that life throws at him, Nathan slowly learns to overcome and thrive in his new environment. With Miranda entertaining notions of a relationship with Nathan as well, he soon begins to find new love and hope for the future.
Familiar Faces
This movie features many familiar faces that you are sure to recognize from past films. Jason Burkey, who plays the lead role of Nathan Hanighan in the film, has appeared in a few other Christian movies including October Baby, Mom's Night Out and For the Glory. Miranda is played by Kelsey Sanders, who has worked mostly on TV shows. However, she did appear on The Genesis Code in 2010. These two actors are both familiar with the film industry and play their parts magnificently. The film also stars Ben Davies, who has become well known for his work on Christian movies like Courageous and Rumors of Wars.
Two older actors that have been working in the industry for many years appear in this film Kevin Sorbo and Shelley Long. Kevin Sorbo has recently appeared in a string of many Christian movies, including the popular God's Not Dead, where he played the argumentative atheistic professor. Besides this popular role, he is also known for appearing on Gallows Road, Hope Bridges, and for playing the title character of Hercules in the 1995 series. Shelley Long is most notably known for her role as Diane Chambers on the television show Cheers and for taking over the role of Carol Brady in the Brady Bunch reboot movie.
The Story
In A Place in the Heart, Nathan "Hoops" Hanighan is well known and liked for his incredible basketball skills. Life is great for Nathan as he receives a great basketball scholarship and has the high school sweetheart of his dreams. But, things begin to change for Nathan when he chooses to take a different path than people expected. Turning down the basketball scholarship, Nathan instead decides to pursue his dream of writing. After leaving to pursue his dream, he comes home intending on proposing to his girlfriend.
When he returns however, he finds out that she has left him and is now dating his very best friend. Shocked and heartbroken by this surprising turn of events, Nathan heads home dejected and even angry. He is completely distraught that his best friend and his girlfriend would go behind his back and not even mention it to him. When he arrives at home, he finds out that his room has been given away and an old school friend by the name of Miranda has moved into their house. Nathan is quickly astonished at how much she has grown up and is even slightly attracted to her. However, he doesn't pursue these feelings right away, because he is still angry and upset at his last attempt at a relationship.
Nathan eventually looks into finding a job to support himself while he is in his hometown. Thanks to the help of Miranda, he lands a spot as the assistant coach to his old high school's basketball team. While Nathan is not at first interested in Miranda, Miranda admits that she has thought about Nathan often ever since they were very young. Miranda enjoys having Nathan home and hopes to keep him there for good.
Nathan, still angry and refusing to forgive his former friends also ends up dealing with a rocky relationship with his father. He and his dad have never gotten along very well and after a series of fights, it seems their relationship will only continue to get worse and worse. Eventually, Nathan does turn to Miranda and they end up dating. On an early date, however, Miranda is shocked and upset to find that all Nathan can think about is his anger at his best friend and the wonderful relationship he used to have with his high school sweetheart. Miranda, upset by this realization, challenges Nathan to forgive his friends and move on with his life.
It is then that Nathan comes to a crossroads and must decide what to do with his life. Should he continue spiraling into this pit of anger and rage or should he forgive his friends, forget the past wrongdoings, and move on with his life? With the help of Miranda, his "Nana", and God himself, he must learn how to have a change of heart and allow God to work in his life.  A Place in the Heart is a wonderful drama that ultimately tells a story of forgiveness and a change of heart.
Conclusion
A Place in the Heart is a wonderful movie that tells an inspiring story of healing broken hearts and ultimate forgiveness. Nathan Hanighan is a solid example of a man broken and dejected who is made knew through the redemptive powers of forgiveness and peace. This dramatization is sure to inspire many with its encouraging forgive and forget moral.  A Place in the Heart has an approximate run-time of 84 minutes and was family-approved by the Dove Foundation for ages 12 and up.