---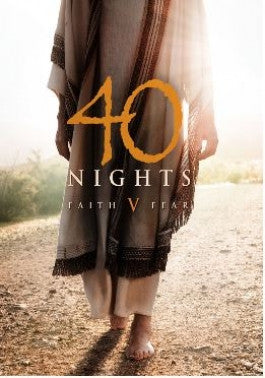 Sale
40 Nights DVD
Additional Information
Cast: Terry Jernigan, Taymour Ghazi, Taylor Nichols, Stetson Bloomfield, Shane Hagedorn, Robert Bradley, Rebecca Lawlor, Rance Howard, Nicolas Dana, Nick Nitti, Mister Tee Rex, Melissa Anschutz, Melissa Anchutz, Lucas Garibay Lucas Garibay, Logan Kishi, Joe Cipriano, Grace Latourette, Eddie Kaulukukui, Drew Wise, DJ Perry, Dean Teaster, Dan Haggerty, Claude Bianco, Brandon Tyler, Anthony Hornus
Director: Jesse Low
Producer: Anthony Hornus, DJ Perry, Melissa Anschutz
Languages: English
Release Date: 4/4/12
Run Time: 88 Minutes

See More
Sale price $13.39 Regular price $19.99 You save 33%
Estimated arrival between and for USA.

---
You might also like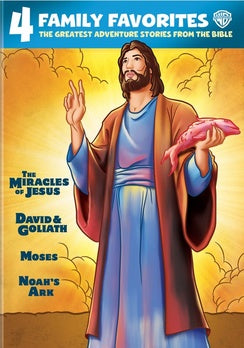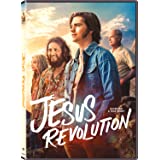 Sale price $15.99
Regular price
$29.95
Sale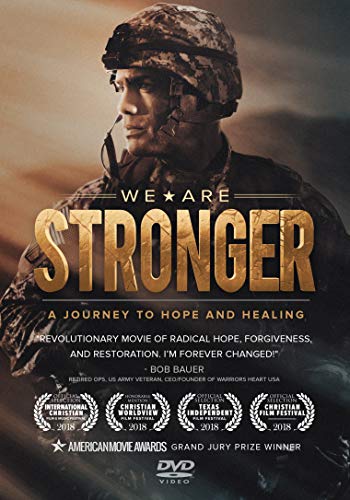 Sale price $9.99
Regular price
$14.99
Sale
40 Nights DVD - A deeper look at Jesus' ministry and temptation in the wilderness.
Synopsis
An exciting Biblical drama, 40 Nights takes a look at the life of Jesus spanning from his baptism by John the Baptist, His early ministry, and then leading into his 40 day fast in the wilderness. While in the wilderness, Jesus is tempted by Satan and promised great power, wealth, and fame if he will only bow down and worship him. A tale of epic proportions, this film version of the beginning life of the Messiah is a powerful and intriguing film. Following the accounts of the four gospels, this movie gives in-depth detail into the life of Jesus and will help you understand the true story of Jesus Christ a little better.
Directed by Jesse Low and released in 2016, this movie was created to bring simplicity and understanding to the life of Jesus. Over the course of his 33-year life, he faced many trials and incredibly difficult situations. While it's easy to think of Jesus as a perfect man who faced no turmoils in His life, He was still a real man that had to face many of the same problems that all humans face today. He was tempted, he was accused, he was wrongly punished. Although, He was sinless, He faced trouble and difficulties everyday. 40 Nights helps to show everything Jesus endured and overcame in His life and journey to the cross.
Behind the Scenes
40 Nights stars Rance Howard, Taymour Ghazi, Melissa Anschutz, and DJ Perry playing the role of Jesus. It was filmed on location in real deserts in Yuma, Arizona for the added benefit of realism. Created by Collective Development, Inc., and published by Lightworx Entertainment, this is an incredible new film filled with suspense, thrilling characters, and a powerful message. This biblical epic is a powerful movie designed to show Jesus strengthening Himself before the biggest event in history -- His crucifixion and resurrection.
Jesus' Baptism
While the story of Jesus begins with his incredible birth in the town of Bethlehem, he first made himself really known with his baptism by John the Baptist. John the Baptist was a forerunner sent by God to prepare the way for Jesus Christ. He went around baptizing people and telling them that the Messiah was coming soon. Many people speculated that he was inded the Messiah, but he always refuted these claims, explaining that someone far greater was coming soon.
One day, while preaching about the coming of the Messiah, John noticed someone in the crowd. It was Jesus Himself! Jesus stepped forward and asked John to baptize Him. John at first was taken aback. He told Jesus that He was so unworthy, he couldn't do it. He figured it would be far better for Jesus to baptize him. However, Jesus explained that this was how it needed to be and that through this it would fulfill all righteousness. And so, on that day, John baptized Jesus in the Jordan. And as soon as Jesus came up out of the water, the Spirit of God descended like a dove onto Jesus. A voice from heaven then proclaimed, "This is my Son, whom I love; with Him I am well pleased."
Jesus' 40 Day Fast in the Wilderness
After being baptized, Jesus went off into the wilderness to be alone with God for 40 days. He did this in order to prepare Himself for His ministry. He knew there were big things in store for Him and He needed 40 days to fast, spend time with God and prepare Himself for the ministry. He spent 40 days and nights out in the wilderness fasting. No food or water, it was solely Him and God for 40 straight days.
At the end of this time, He became very famished and craved food. It was at this point that Satan appeared to Him and tempted Him. He tested Jesus, asking Him if He was really the son of God He could command the rocks nearby them to become bread. But Jesus rejected Satan, quoting scripture to Him and explaining that man does not live by bread alone. He is sustained by the word of God. This frustrated Satan as he knew he would have to try even harder to get Jesus to stumble. Satan's ultimate goal was to get Jesus to submit to Satan and therefore ruin the plans God had in store for Him. But Jesus knew this and despite His incredible hunger was able to resist temptation.̴Ì_
Satan then took Jesus up to the highest point of the temple in the holy city. Satan this time quote scripture as well, stating that the angels would watch over Jesus keeping Him from danger and making sure his foot did not even strike a stone. Jesus quickly retorted back with scripture again, stating, "Do not put the Lord your God to the test."
Frustrated, Satan tried one more time to make Jesus fall. With each temptation the stakes got bigger and so Satan went all the way with his final and greatest attack. He took Jesus then to a very high mountain and from this vantage point Jesus could see all the kingdoms of the world in all their splendor and majesty. Satan told Jesus that he would give Him al of this if only Jesus would bow down and worship him. At this point, Jesus had had enough. He commanded Satan to get away, for the scriptures said to worship the Lord only, and no one else. Then the Devil left him and angels appeared to attend to Jesus. In the end, Jesus had overcome incredible obstacles to keep Himself pure and devoted to His God-given mission.
Conclusion
40 Nights is a simple, clear, and epic Christian movie that narrates the life of Jesus and presents Him for what He really was - divinity made human. This is a wonderful film to show to your family as it presents a true-to-life depiction of Jesus Christ, the Messiah and Savior of the World. It will present you with a new perspective on His character and who He was. You will understand His struggles and frustration and see how He overcame incredible amounts of temptation to bring the world the greatest gift ever -- the gift of eternal life. This movie was approved by the Dove Foundation for ages 12+ and given the "Faith-Friendly" seal of approval.