---
Sale
Captive DVD
Additional Information
Languages: English
Release Date: 1/4/12
Closed Captioning: No
Region Code: 1
Sale price $24.98 Regular price $29.99 You save 17%
Estimated arrival between and for USA.

---
You might also like
Sale price $32.99
Regular price
$54.98
Sale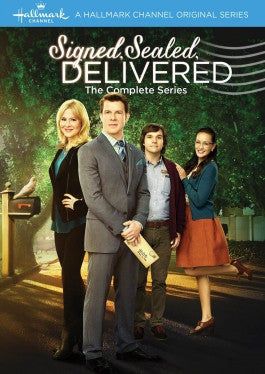 Sale price $24.95
Regular price
$29.99
Sale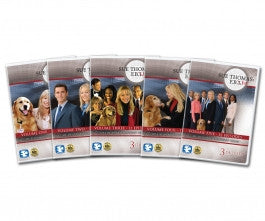 Sale price $95.99
Regular price
$119.99
Sale
—
Sold Out
Captive DVD
A woman taken hostage finds hope, and so does her captor, in the Captive DVD Christian movie.
In this gripping thriller, one struggling woman's story takes a dramatic turn both for the worse, and the better, as she is kidnapped and held hostage by an escaped murderer with nothing to lose. Yet in the middle of her crisis, this captive woman finds that God doesn't just have a plan for her, but also for her captor.
Synopsis
Based on the book Unlikely Angel by the real Ashley Smith about real-life events that occurred to her in Atlanta, Georgia, in 2005, this thrilling Christian movie sees young mother Ashley (played by Kate Mara) collide with escaped killer Brian Nichols (played by David Oyelowo). Ashley is struggling just to make it. Drug addiction and poor life choices have taken her in directions she never wanted her life to take. Her addiction has cost her greatly her daughter is taken by the state, the father long gone. Ashley clings to a job by the slimmest margin, trying to change her life for the better but weighed down by the burden of her past.
When Brian Nichols learns he has a son, he decides he must escape so he can see him at least once. He will stop at nothing to get away, and kills the judge trying his case, a court reporter, an FBI agent, and a sheriff's deputy before escaping jail. After a violence-filled struggle, he gets away, but he needs to lay low to avoid a state-wide manhunt. Random chance puts him together with Ashley just as she comes home, and, picking an easy target, Brian takes Ashley Captive.
A prisoner in her own home, Ashley is forced to endure Brian's near-constant threats to her life. But slowly, Ashley's fear of Brian turns into a bizarre relationship between captive and captor as Ashley learns more of Brian's story. A book Ashley received as a gift, Rick Warren's The Purpose Driven Life, now features strongly in this Christian movie. Ashley has begun reading it, and in boredom, Brian tells her to read it to him. Together, they learn that God's plan isn't just for good people or those trying to get out of trouble.
God wants the best for Brian, too, the book seems to tell them. Can this be true? Ashley understands a troubled life she's living one where the idea that God has a purpose seems very appealing. And as she's encouraged for her own life, Brian comes back from the edge of despair himself, thanks to the message the two receive from the book.
But is it too little too late for Brian and Ashley? Have the missed their chance at God's purposes for their lives? Will they survive this confrontation, or will their stories end with taking Ashley Captive?
Redemption Story
Captive is a powerful redemption story based on real-life events. Though Ashley received a copy of Rick Warren's The Purpose Driven Life, she had little motivation to read it until her life of perpetual trauma turned into a sharp-edged crisis with her life on the line. Searching anywhere for hope, Ashley picks up The Purpose Driven Life and begins to read, and captor Brian listens. What the two discover is a message straight from God that it's never too late to embrace God's purpose for every life.
Surely, if God was done with anyone, it would be struggling single-mom and meth-addict Ashley and murderous criminal Brian. If God's words shared by Rick Warren are true for them, could it be that God has desires for everyone like Warren talks about in The Purpose Driven Life?
Viewers can take encouragement from Captive and the message that if these two down-and-outers could find hope, so too could anyone watching.
Reviews
Viewers received Captive warmly, with the movie offering a message of hope and professional, big-studio production quality. Audiences loved David Oyelowo's performance in this thriller, with the cinematography and camerawork getting complements. Viewers also liked the testament to the real-life events, though many claimed that they did not need to have known about the real-life side to the story to enjoy the gripping drama. Further, Captive received the Crystal Dove Seal Award for 2015.
Rating
Captive received a PG-13 rating for mature elements involving kidnapping, violence, and the abuse of substances. It may not be appropriate for younger viewers.
Talk It Over
While not appropriate for younger viewers, Captive can be an interesting opportunity for discussion for families with children mature enough to handle the content. In the movie, Brian is driven to desperate acts and escapes as a multi-murderer. If anyone deserves God's wrath and judgment, it's Brian. Yet even he finds hope as he and his prisoner, Ashley, learn of God's plan for every human life. What does this say about God's grace for us?
Ashley is down on her luck, clinging to her job and her sobriety. She at first is disinterested in The Purpose Driven Life, even tossing it in the garbage. Ashley, too, has made poor life decisions, which have even cost her custody of her daughter. Discuss whether Ashley's poor choices disqualify her from God's purpose. If not her, do Brian's actions cost him God's desire for him? At what point is a person so evil that God is done with him or her?
The topic of forgiveness comes up between Brian and Ashley, and he asks her if she could ever forgive him. She answers that she doesn't know, which is honest. Brian has threatened her life, held her against her will, and abused her. Yet the hope Ashley reads about in The Purpose Driven Life seems to inspire her to at least consider whether or not she could forgive Brian. How can our own hope and salvation inspire us to forgive those who have sinned against us?
When a captive begins to associate and empathize with his or her captor it may be called Stockholm Syndrome. This shows that people have an amazing capacity to empathize for even those who have hurt or threatened them. If victims of kidnapping and violence can begin to empathize with their captors, could we who have suffered much more marginal offenses seek to identify more with those who have offended us?