---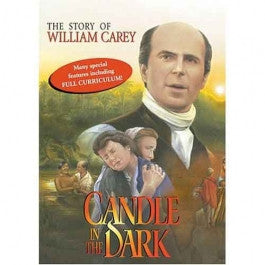 Sale
Candle in the Dark: The Story of William Carey DVD
Watch Trailer
Additional Information
Languages: English, Spanish, Portuguese, Tagalog, Hindi, Telugu, Tamil and Malayalam
Run Time: 97 minutes
Sale price $17.38 Regular price $19.99 You save 13%
Estimated arrival between and for USA.

---
You might also like
Sale price $32.99
Regular price
$54.98
Sale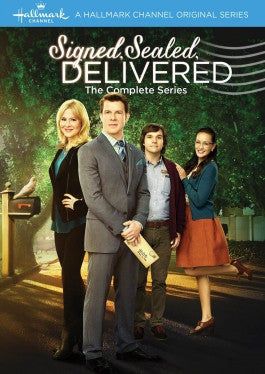 Sale price $24.95
Regular price
$29.99
Sale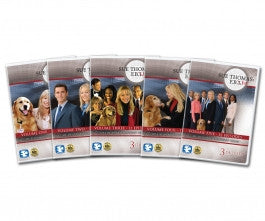 Sale price $95.99
Regular price
$119.99
Sale
—
Sold Out
Candle in the Dark: The Story of William Carey DVD
Candle in the Dark: The Story of William Carey is a powerful drama that spotlights the life of one of the fathers of modern missions. Set in the year 1793, it chronicles the journey of William Carey and his incredible mission to India. With his reluctant wife and four young children, he decided to take them all with him and travel to India to spread the good news of Jesus to anyone who would listen. Encountering difficult persecution and hardships, he did everything he could to continue to spread the Gospel message. Despite difficult losses and battles, Carey persevered and was able to do some incredible things in his time there.
Spending over 40 years in this country, William Carey began to become deeply convicted by one incredibly devastating practice that was going on in India: sati. This was the practice of burning widows alive whenever their husbands died. As soon as their husband passed away, the widows were taken and burnt to death. Believing in the incredible value of life, Carey decided to speak out against these issues and do what he could to stop it. He chose that he would not rest until the practice of sati was completely abolished from the nation.
However, this was no small task. He was one man amongst an entire nation. How could he stop a practice that had been going on for centuries? But, he had one thing on his side a strong faith in God and the belief that he could do God's will and end this unspeakably horrific practice. He continued to do what he could to become a driving influence in the abolition of the sati practice, and he became known as the revered "Friend of India" or "Father of Modern Missions". Rather than leading his cause with anger and violence, he presented himself as a friend a man willing to help the people of India who had a peaceful nature and a devout belief in God. Candle in the Dark: The Story of William Carey retells this incredibly moving story in a powerful narrative about one man's journey to change the face of an entire nation, and save hundreds of lives in the process.
Besides his work stopping sati practice, he also oversaw more translations of the Bible than in all previous Christian history combined together. William Carey lived a difficult life, and often faced trouble and persecution for his unusual and unpopular ideas. But he didn't give up when things got tough. He continued to do what he believed God's will to be for his life, and he pressed on to do amazing things. Even when a fire destroyed years and years of his own personal literary work, he didn't look back. He kept looking forward to the goal God had placed in front of him. In addition to all the work he did during life, he has also had an incredible impact in death. The work of his life has been revered by many and he has inspired numerous people to pursue the mission field as well. Carey is a profound example of how one man can make an eternal and profound difference in this world. His story is explained in detail in this powerful drama̴Ì_Candle in the Dark: The Story of William Carey.
Anyone Can Make a Difference
Candle in the Dark: The Story of William Carey spotlights a very important realization. No matter who you are, no matter what background you come from, you can make a difference in this world if you allow God to work through you and move you to action. William Carey had everything going against him. He seemingly had an impossible goal. He needed to go into one of the most vastly populated countries and essentially change their entire way of living. He wanted to go in and put a stop to a practice that had been going on for an incredibly long time. Sati, as it was called, had become a traditional part of Indian culture and there would seemingly never be an end to this generally accepted part of the Indian culture.
But Carey saw that there was something wrong with what was transpiring. He couldn't allow these horrific events to continue happening. He had to put a stop to it. In Indian culture, whenever a man would die, if his wife was still alive, she would be burned to death. Wives were not allowed to outlive their husbands for long. As soon as the husband died, the wife was to die as well. Because of William Carey's incredible desire and belief in life, he knew this practice had to end, and quick. And so, packing up his family of 6, he moved to a foreign country to end this horrific practice.
Bonus Material
Candle in the Dark: The Story of William Carey also contains a variety of special bonus features on the DVD, including:
-Commentary from the filmmakers: Ken Curtis, Gordon Severance, Tony Tew, and Gary Moore
-Behind-the-scenes look at the film along with biographies and comments from the actors
-Theme song (live performance music video at Billy Graham Crusade)
-Four-part video curriculum supplement with PDF formatted study guides
Conclusion
William Carey was no different from anyone else. He didn't have any special characteristics or abilities. The only thing that set him apart was his willingness to do the right thing and stand up for what he believed in. While many people can go their whole lives without doing anything to help anyone else, Carey understood the importance of giving up his own dreams to serve others. He saw that there was an unreached country in need of the healing power of the Gospel, and so he gave up his own plans and desires to pursue this country and preach the gospel message to anyone that would listen. William Carey has truly set a remarkable example for everyone. If you are interested in becoming a missionary or want to learn more about this man's incredible life, Candle in the Dark: The Story of William Carey is a wonderful film to watch.