---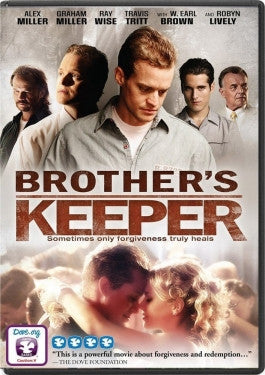 Sale
Brothers Keeper DVD
Additional Information
Cast: Alex Miller, Graham Miller, Ray Wise, and Travis Tritt
Director: Joshua Mills
Producer: T.J Amato, Joshua Mills
Languages: English
Dove Approved: Dove Family Approved
Release Date: 7/20/11
Run Time: 118 Minutes
Screen Format: WS
Subtitles: English, Spanish
Region Code: 1

See More
Sale price $5.00 Regular price $19.99 You save 75%
Estimated arrival between and for USA.

---
You might also like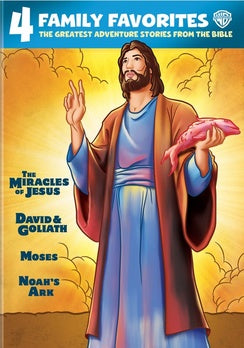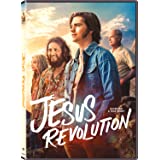 Sale price $15.99
Regular price
$29.95
Sale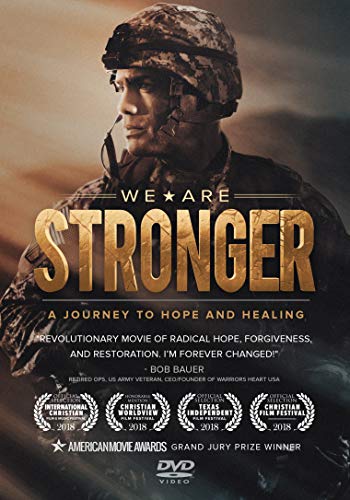 Sale price $9.99
Regular price
$14.99
Sale
Brother's Keeper
Identical twins Andy (Graham Miller) and Pete (Alex Miller) Goodwynn may look the same, and have the same past, but their futures could not be more different. Pete is the "good kid," with lofty plans to marry his high school sweetheart Maggie (Mackenzie Mauzy) and pursue a career in ministry. Andy is the "rebel," with no plans, no God, and no future. In a tragic twist of fate, however, Pete is framed by the town's most influential family for murder, and it is up to the "good for nothing" Andy to find a way to save his brother's life. Brother's Keeper tells the story of two brothers fighting for truth and vengeance against those who ruined their lives, but ultimately discovering redemption and healing in forgiveness.
Similar in style to other movies with incredible plot twists, like Christopher Nolan films, this is an incredible film with a powerful story.
The Power of Forgiveness
Although a bit heavy in the violence arena, this film redeems itself for its meaningful portrayal of the power of forgiveness. Set in Georgia during the late 1950s, a decade not known for justice or nonviolence, Brother's Keeper will bring to heart one of the most important lessons anyone could learn- forgiveness is powerful. When the town's big shot Gordon Leemaster (Daniel Samonas) kills Pete's girlfriend, who he intends to marry, it is only natural he would be heartbroken and angry. To make matters worse, however, Gordon's family uses their prestige and money to successfully places the blame squarely on Pete's shoulders, meaning he is not only heartbroken, he is heartbroken and in jail facing a murder sentence. As the plot unwinds, we see characters on all sides struggling to forgive some of the deepest wrongs ever done to them. In many ways, it is like the biblical story of Joseph set in 1950s Georgia. A boy, framed for something he didn't do, thrown in jail without question, struggling (as I'm sure Joseph must have done) to reconcile himself to why God would allow such horrible things to happen, and why the guilty party gets off scot free. As the story in Brother's Keeper progresses, we see Andy struggling to forgive those who wronged this brother so greatly, ultimately culminating in a choice to forgive. Andy realizes then, the powerful message behind this film- vengeance does not heal wounds, forgiveness heals wounds. Forgiveness is ultimately what sets men free from the bars that constrain them.
Prevailing Purpose
The second powerful theme of the film Brother's Keeper is the idea that though our lives and situations may dramatically change, good can always come from it, and God's purpose always prevails. Just like God used Joseph- sold to slave traders, serving Potiphar diligently only to be thrown in prison, and forgotten by everyone- to accomplish great good (the guy saved a nation from famine. . . with God's help) he used Pete's situation to accomplish good. His brother Andy, for example, was serious about nothing, with no interest in God before Pete was thrown in jail. After the dramatic plot twist, however, it ends up being Andy who discovers God and pursues ministry, ultimately leading to a huge lesson in forgiveness that impacts all of those around him. The twists and turns in the plot hearken back to a verse found in Proverbs, "Many are the plans in a person's heart, but it is the Lord's purpose that prevails," (Proverbs 19:21). Pete's plans were dramatically different than where he found himself- sitting on a hard prison bench. He wanted to work in ministry, marry his high school sweetheart, maybe have couple of kids and live in a nice white house with a tree and tire swing in the front yard. Instead, he found himself locked up in jail with a murder charge hanging over his head, a tattered reputation, the love of his life dead, and his faith in shambles. Andy pretty much had no plans, but if he did, it is probably a safe guess that they didn't include trying to free his brother from jail and working for God's kingdom. Yet, although the plans and pictures the brothers had created of for their future never came to fruition, the purpose God had for their lives was accomplished, and Andy's life (here and for eternity) was radically altered for good. As you watch Brother's Keeper, you will come to a newer realization of how powerful and prevailing God's purpose is in our lives, and how much stronger his plan is, than the one we can imagine for ourselves.
Only Good
The third strong theme in this movie is that God can use, and does use, anyone in any situation to accomplish good. Just when Pete has given up hope, a man reminds him of one simple fact. The man tells Pete, "As long as you can pull air into your lungs you have potential. . .potential to help somebody. . .right up to the very end." Whether that "help" is encouraging a fellow prisoner, turning your brother's life back around, helping those around you see the power of forgiveness, whatever it may be, God can use you in any situation to change the world for good.
Brother's Keeper dramatically tells the story of forgiveness and healing in the face of incredible heartbreak and injury. It is a story of redemption and forgiveness for those who deserved it least, and sacrifice and love by those who were injured most. As you watch this film you will be reminded of God's sovereign power, the importance of forgiveness, that God's purpose always prevails, and His ability to use you no matter where you may be. This 118-minute film was rated PG-13 by the MPAA for thematic material, violence, disturbing images, and some teen drinking and smoking. The Dove Foundation awarded this movie its "faith based" seal with a caution for violence. As always, it is recommended that parents preview all content to determine what is considered suitable for their children.