---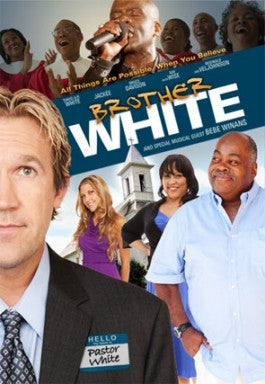 Sale
Brother White DVD
Watch Trailer
Additional Information
Cast: David A.R White, Jackee, Bruce Davison, Ray Wise, Reginald Vel Johnson
Director: Brian Herzlinger
Languages: English
Dove Approved: Dove Family Approved
Run Time: 88 minutes
Screen Format: WS
Subtitles: English
Closed Captioning: Yes
Region Code: A

See More
Sale price $7.50 Regular price $9.99 You save 25%
Estimated arrival between and for USA.

---
You might also like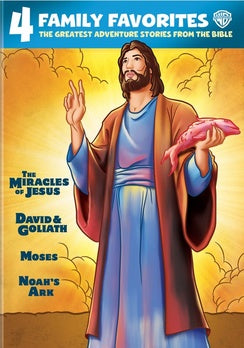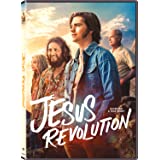 Sale price $15.99
Regular price
$29.95
Sale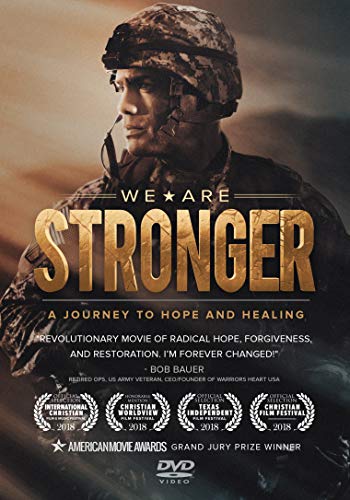 Sale price $9.99
Regular price
$14.99
Sale
Brother White DVD
Brother White is a lighthearted, family friendly comedy. This fish out of water tale details the adventure of James White, one of twelve pastors at a mega church in southern California. White wishes to be challenged in his job, as he has grown quite comfortable and used to his church environment. He longs to have his own church and be able to take on more responsibility. When he is offered a job at the impoverished Divine Faith Apostolic Church in Atlanta, Georgia, he is overjoyed and accepts immediately. He is ecstatic to begin work with this church, but his family isn't too pleased.
As soon as they arrive at the church, problems begin to arise. White feels completely uncomfortable with the congregation and is not used to their style of worship. He begins to feel discouragement as he lacks a connection with the congregation and is unsure how to find unity with them. The congregation is not very enthusiastic about their new pastor either, and it is extremely hard for everyone to adjust to the changes. However, when a corrupt banker threatens to foreclose on the church, they must learn how to work together. It is up to Brother White and his new congregation to keep the church alive. In order to overcome their differences and work together, it's going to take a miracle. This heartwarming and hilarious film teaches the importance of working together and overcoming boundaries through unity of the spirit. Filled with endless entertainment and hilarious dialogue, this film will hold viewers entirely captive.
Overcoming Differences
Brother White is an uplifting comedy that is all about overcoming differences and working together. The comedy in the film centers upon Brother White, a white pastor who is placed in an all-black congregation. The state of poverty in his new church placement is unlike anything he has experienced before. The church he came from was a mega church that had plenty of money to spare. This church, however, is struggling financially and needs a strong leader to keep them afloat. Not only do they struggle with money, but White also struggles to connect with the people of the church. The differences between White and his congregation seem enormous at first, but are able to be overcome. This Christian movie is a great message of breaking down preconceived notions and judgment about others and working as one body.
The message of the movie had to be applied to those working on the film as well. The boundaries that hindered their working together on this film were not racial, but were spiritual. Brother White stars well-known Christian actor, David A.R. White. White is a devoted Christian who has dedicated his life to producing wholesome entertainment for families to enjoy together. However, it also features some famous actors that are not Christians. Victoria Jackson (former cast member of Saturday Night Live) is featured in this film. Before this film, she had never been involved in religious acting. Those at Pure Flix wanted to bring her on board to add her supreme comedic talents to the film.
Jackee Harry (known for the NBC series 227 and the ABC series Sister, Sister) is also featured in Brother White. Her career does not involve religion and this film was an unusual departure from her usual jobs. However, she played a large role in this religious film, overcoming the differences between her views on spirituality and those presented in the film.
The Mission of Movies
The owners of PureFlix Entertainment work tirelessly to produce clean, quality content for Christian families. However, they do not market themselves to Christians only. Their goal is to entice non-believers by producing excellent movies. Their movies are full of powerful messages that are intended to leave their mark on the world. Pure Flix wishes to grow as a business and put out more and more films that contain spiritual messages.
Their most popular film, God's Not Dead, garnered much attention. It was a long awaited film that was planned to be highly impactful. Upon its release, the film did not have quite the impact among secular circles that they had hoped. It had a great impact on Christians and inspired many people to be more vocal about their faith. The message "God's Not Dead" was spread throughout the nation as people texted their friends and became more active in proclaiming their belief.
However, non-Christians were not pleased with the way that the film came across. It seemed that every character who was not a Christian was presented as judgmental, angry, and immoral. Those at Pure Flix were shocked at this response to their film. They never intended to paint non-believers in a bad light, but wanted to show the difference that God can make in one's life.
Though this movie didn't have the impact among secular circles that Pure Flix intended, they did not give up hope. They went on to produce a sequel, God's Not Dead 2, in hopes of having a better outreach. This movie releases on April 1, 2016 and is eagerly anticipated.
Summary
The Brother White DVD includes special features that add to the hilarity of the film. These include special behind the scenes shots that give more details on the making of the film, more trailers from Pure Flix, and commentary on the movie. This family friendly comedy is full of hilarious entertainment, positive messages, and an all-star cast.
Brother White stars David A.R. White as Pastor James White, Andrea Logan White as Lily, Victoria Jackson as Victoria Chamberlain, Bruce Davison as Howard, and Jackee Harry as Veena. This film is produced by Pure Flix Entertainment and was directed by Brian Herzlinger. It was awarded the Dove Foundation's "Family Seal of Approval" with five out of five doves. This film is not rated by the Motion Picture Association of America, but is recommended for all ages. As always, it is strongly encouraged that parents preview all content to determine what is suitable for their family.