---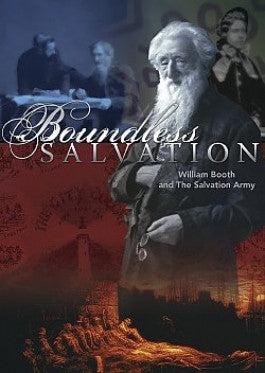 Sale
Boundless Salvation DVD
Additional Information
Languages: English
Release Date: 9/5/12
Run Time: 191 Minutes
Region Code: 1
Sale price $9.99 Regular price $19.99 You save 50%
Estimated arrival between and for USA.

---
You might also like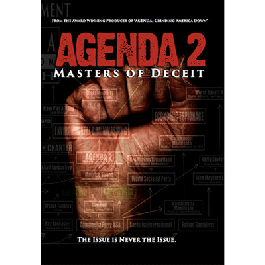 Sale price $9.99
Regular price
$19.99
Sale
—
Sold Out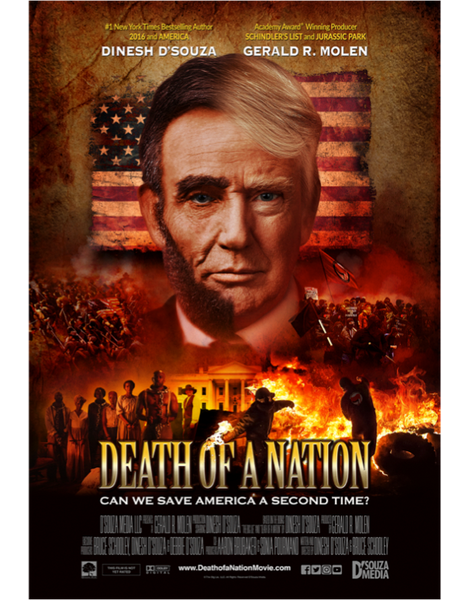 Sale price $19.99
Regular price
$24.99
Sale
—
Sold Out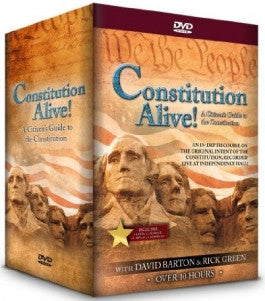 Sale price $39.97
Regular price
$79.99
Sale
—
Sold Out
Boundless Salvation William Booth and the Salvation Army | Christian DVDs
If you've ever wondered about the origin of the Salvation Army or have wanted to know more about the man who created it, Boundless Salvation William Booth and the Salvation Army is an incredible resource for you. This amazing 4 part DVD series follows William Booth and his amazing journey to creating the Salvation Army. Your host, John Cleary follows the steps of William Booth's movement and his creation of the Salvation Army all the way to its current uses in present day. He spotlights how the army has changed, what has remained the same, and how it has had a continued goal of serving and helping those in need. The Salvation Army was founded by William and Catherine Booth and this documentary explores the unique and interesting ways they were able to structure the organization so it could help accomplish the many challenges presented by the needs of the people in the 1800s. The documentary follows the organization over the last 200 years, seeing how it's evolved and how they have been able to stay committed and diligent to bringing about change and serving those in need.
What is the Salvation Army?
In Boundless Salvation William Booth and the Salvation Army, you will learn about this fascinating organization and see how it's been able to impact lives over the years. But what is the Salvation Army? What does it stand for and what has been its goals over the years? Essentially, the Salvation Army is a charity organization designed to help spread supplies and gifts to those in need. Apart from many other charities, though, The Salvation Army is a Christianity-based organization, which means it has always had a very Christian basis for everything it does. It's designed to spread the good news of the gospel to people in need by serving them. The purpose of the Salvation Army is self-stated as advancing Christianity throughout the world, through helping serve in education, providing relief to those who find themselves in poverty, and by being charitable to anyone who needs help.
The Salvation Army wants to help serve mankind as a whole and wants to try and make the word a more giving place. The Salvation Army has very distinct Christian beliefs and it tries to remain as a Christian organization dedicated to serving anyone it can. Started in 1865, The Salvation Army is still strongly in effect and well supported, even 150 years later. Boundless Salvation William Booth and the Salvation Army serves mostly to focus on the man who created the Salvation Army. And that honor would belong to William Booth, a man committed to his faith and to helping bring Christianity and charity to a world that desperately needs it.
The Story of Boundless Salvation
Rather than trying to condense the entire story of William Booth and Boundless Salvation down into one short DVD, skimming over many important details, this is an expansive 4 DVD collection with an incredibly in depth history of William Booth, his wife Catherine Booth, and an extensive look at The Salvation Army over the years and how it's been able to evolve while fundamentally remaining the same. Boundless Salvation William Booth and the Salvation Army is a unique look at the lives of William and Catherine Booth and it shows how they were able to take an idea to do good and turn it into something truly amazing that is still impacting hundreds of thousands of people 150 years later.
Boundless Salvation William Booth and the Salvation Army shows that William Booth was born in Nottingham in the year 1829. While his family began in a relatively high status and was well known throughout the community as a well-off and wealthy family, they began to slowly descend into a serious time of poverty as time went on. By the time Booth was entering his teenage years, his father could no longer afford schooling for him. William Booth was sent to work as an apprentice for a pawnbroker and his father died that next year sadly. Booth continued his apprenticeship and was eventually able to convert to Christianity. It was in this time that Booth would learn what it meant to be a Christian and this would become the foundation for everything else in his life. This would be where he would learn the foundations of Christianity, something that would profoundly impact The Salvation Army and distinguish it from many other charities as a specifically Christ-centered organization.
Booth continued trying to do some preaching and open air street evangelizing, but found himself often getting discouraged with lack of results and the reluctance of people to listen to what Booth had to say. He spent years preaching, working as a pawnbroker, and many other things and eventually he began to preach about the need for Christians to help others and serve those who were in poverty in the community. This continued to be an incredible point for him and eventually he became convicted that he needed to practice what he preached. So he, along with a number of his brothers in Christ began to serve in the community, opening soup kitchens and helping people who were poor or homeless. Boundless Salvation William Booth and the Salvation Army tells the story, showing how Booth increasingly became involved in all of this. He began to see the need for a charity to rise up and help the needs of people in poverty, but also give them ways to find out more about Christianity.
Boundless Salvation William Booth and the Salvation Army is a powerful 4-part DVD series, totaling over 3 hours of content about the life of William Booth and his incredible ministry with the Salvation Army. This film is an inspiring look at how we can serve in our communities. It can be easy for us to simply think there's nothing we can do to have a positive impact in our community. But this is an important reminder that we can truly work hard and serve others in our community just like William Booth.