---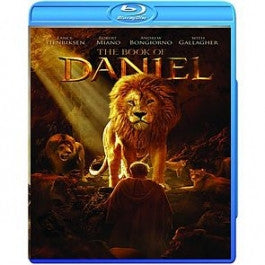 Sale
The Book of Daniel Blu-ray
Watch Trailer
Additional Information
Cast: Alice Amter, Andrew Bongiorno, Kevin Blake, Kevin McCorkle, Leo Gallagher, Matthew Tailford, Robert Miano, Rolf Saxon
Director: Anna Zielinski
Languages: English
Dove Approved: Dove Approved Ages 12+
Run Time: 88 minutes
Subtitles: English, Spanish
Closed Captioning: Yes
Region Code: A

See More
Sale price $7.99 Regular price $9.99 You save 20%
Estimated arrival between and for USA.

---
You might also like
Sale price $32.99
Regular price
$54.98
Sale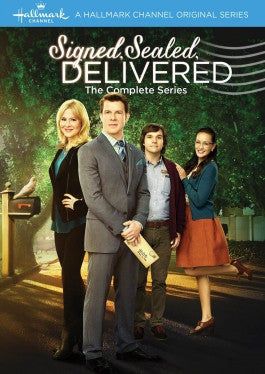 Sale price $24.95
Regular price
$29.99
Sale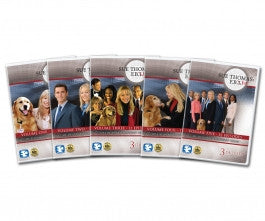 Sale price $95.99
Regular price
$119.99
Sale
—
Sold Out
The Book of Daniel
This Christian Movie takes viewers through the story of Daniel's life. The Book of Daniel shows how incredible his journey really was. From the lion's den to serving under King Nebuchadnezzar, Daniel's faith in God was seen throughout all of scripture and all of this movie. Before bringing freedom to the people of Israel, Daniel faced a lot of struggles. The strength he found in the Lord is such an amazing example to each and every person that sees the movie. Many lessons from Daniel's incredible experiences are communicated in this DVD that shows anything is possible with a strong faith in God.
Created by Pure Flix this movie holds a very high standard. The Book of Daniel follows many other successful Pure Flix films such as "The Book of Ruth," "The Apostle Peter and the Last Supper," and "The Book of Esther." Their incredible quality of films shines through in this production as well. The imaging, storyline, and directing all play incredible roles in helping this film be as successful as it is.
Daniel's Life
The Book of Daniel tells the story of not only Daniel's life, but so much more. After Israel was taken captive by the very powerful King Nebuchadnezzar, Daniel had to trust in God and the words of Jeremiah. Even as a young man, he had to have the strength to make the right choices. He trusted in God through all of his tough times, including when his people were in slavery. The captivity of the Israeli people lasted many years and was a very hard time. This courage and faith of his was seen throughout the entire film. The prophet Jeremiah helped Daniel overcome his struggles while guiding him through which course in life he should take. Between facing a lion in the lion's den and having Shadrach, Meshach and Abednego. Along the way he faced many tests and persecutions. The choices he made during that time helped determine what happened to the nation of Israel. As different kings control Israel, Daniel was forced to work under them. He was chosen to be among the king's wise men. After 70 years of captivity, Daniel had the opportunity to save Israel's on God's behalf. His entire life he had served the king, but when he was forced to choose between the king and honoring God, he chose God. His trust and in faith in God helped to save the nation. The freedom of Israel and her people came after a long journey that David played a crucial role in. Not every detail of Daniel's life takes place, however, this Christian movie does a fantastic job of giving a true sense of who he was a person and how interacted with people and trusted in God.
Daniel's Faith
Throughout The Book of Daniel Daniel's faith in the Lord remained strong. He continually trusted God in every decision he made. He relied on prophets, such as Jeremiah, to help guide him along the way, however, he also had an internal strength that carried him through. Even in the toughest of times and the deepest of struggles, Daniel stood strong in the Lord. Daniel is such an example to everyone who watches this film. Through his life, it is clearly evident how important his faith in God was to him. Even when he was faced with death, Daniel did what he felt was right with the Lord. He faith was exceptional in the way that it never faltered. Nothing could stand between him and the Lord. He was a man with incredible character. But beyond him, his faith in God radiated out of him to help others. The wisdom, guidance and prosperity he received could not have been done on his own. He had a desire to help people, but he had an even greater desire to be a faithful servant that honored the God that loved him so much and never stopped looking out for him.
Storytelling
This story is told in a very interesting way. It is a high-quality film with only a slight amount of creativity. The heart of the story of David is seen throughout the entire movie. It shows what truly an incredible and God-fearing man he was. It is told from multiple perspectives, including David himself in retrospect. These multiple perspectives give viewers the story from the way more than one person saw it without straying from being accurate. Not every detail of Daniel's life is shown, but The Book of Daniel gives its viewers a true sense of the entire story. One can easily become connected with the characters and almost feel as if they are there themselves. It does an incredible job of communicating the story that played out in 605 BC. Most often when the story of Daniel is told, it is told in sections. The storytelling in this movie was exceptional. Before this movie it was seemingly impossible to give someone a full picture of Daniel's life in one sitting. But this movie happens to do just that. The quality of the story is just high as the quality of the film. Each and every scene shows another portion of the incredible journey of Daniel.
Accuracy
The Book of Daniel sticks very closely to what is written in scripture. Besides a slight differentiation of having Daniel narrate a portion of the story, it sticks to what truly happened in the Bible. As it was stated in the scripture, so it is portrayed in the movie. Daniel narrating the story doesn't drive the story off track, but is merely used as an avenue for providing more information. Daniel's incredible journey is truth and incredibly powerful just how it happened and how it is told. The story of Daniel's life was not always an easy one and his struggles along with his successes are accurately portrayed throughout the entire film. His life was incredible and precise details were portrayed in The Book of Daniel. This Christian DVD is not only informational, but also intriguing.