---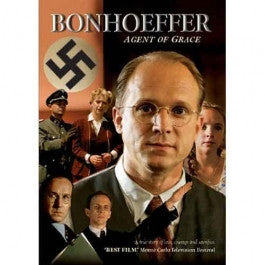 Sale
Bonhoeffer: Agent of Grace DVD
Watch Trailer
Additional Information
Languages: English, Spanish, Portuguese, German
Run Time: 90 minutes
Subtitles: English
Closed Captioning: Yes
Sale price $6.99 Regular price $19.99 You save 65%
Estimated arrival between and for USA.

---
You might also like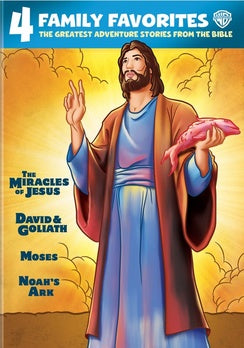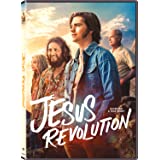 Sale price $15.99
Regular price
$29.95
Sale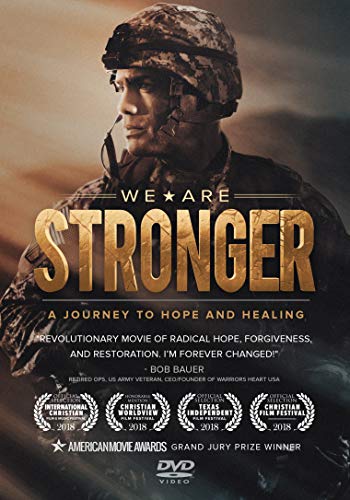 Sale price $9.99
Regular price
$14.99
Sale
Bonhoeffer: Agent of Grace - Christian Biographical Film on Dietrich Bonhoeffer
The story of Dietrich Bonhoeffer is one that is well-known and often told through documentaries and books. However, Bonhoeffer: Agent of Grace brings the incredible true story to life in a dramatized format unlike anything you've ever seen before. You will find a new appreciation for Bonhoeffer and his stance against the Nazis in this film as you journey through his eyes, seeing what he saw and endured during this time.
Bonhoeffer: Agent of Grace was released in August of 2000 and was filmed in Berlin, Germany. It received a "Faith-Friendly" award from Dove.org and was approved for ages 12+.
Early Life
When Bonhoeffer was born, he did not know what he was destined to be. He was nothing more than a boy, just like every other boy that he grew up with and was surrounded within his large family. He didn't know whether he would ever be famous, what would happen to him in his life, all he knew were his simple surroundings. When he grew up, he became interested in the study of theology. He continued on to complete a degree in theology at the Protestant Faculty of Theology of the University. Little did he know that all that he was learning then would later play a big part in his life.
Theological Studies
Once he had completed the degree, he was still too young to be ordained as a minister. So, he journeyed to America to continue his studies. Here he learned from Reinhold Niebuhr (played by Richard Partington in this film) and continued to make friendships and study theology. Eventually, once he had spent time in Italy, Libya, Mexico, Cuba, The United States of America, and others, he chose to go back to his homeland Germany.
Once he returned in 1931, Bonhoeffer became a professor in systematic theology, well known for his devout belief in God. However, in 1938, he found himself silenced by the Nazis and forced to stop preaching the truth. He was banned from Berlin, public speaking, and writing and was forced to give weekly reports about his activities to the authorities. Failure to comply would result in his immediate incarceration.
Struggle Against the Nazi Regime
Anyone who was close with Bonhoeffer told him that he needed to leave Germany and get out while he was still able to. They knew that if he continued to speak, he would be silenced for good. However, Bonhoeffer knew what his calling was and continued to fight the Nazi regime however he could.
He soon found himself joining the Abwehr, a military intelligence organization that was secretly working as an anti-Hitler group. Under this guise, he attempted to gain the attention of the allies and hopefully establish a peace treaty for a post-Hitler Germany. During this time, he continued to write, attempting to raise morale and support for a Hitler resistance.
On April 5th, 1943, however, Bonhoeffer and his ally Dohnanyi̴Ì_were finally caught and imprisoned. For two years, Bonhoeffer waited in the Tegel military prison for nothing more than a simple trial.
Nothing could dampen his spirits, though, as he chose to use this free time to his advantage, writing even more letters and documents that would later be published posthumously. With the help of sympathetic guards, Bonhoeffer was able to mail letters out to several of his allies, including his student and fellow theologian Eberhard Bethge.
Prison Years
Bonhoeffer continued to make the best of his time in prison and was able to not only write, but evangelize to others in the cell. Eventually more information was uncovered about the Abwehr group and its conspirators, and Hitler chose to completely eradicate anyone closely related to the organization. Only 4 days later, on April 8, 1945, Bonhoeffer was sentenced to death by judge Otto Thorbeck.
No fanfare, no applause, and no last-minute rescue. Simply the word from a judge and a rope around Bonhoeffer's neck. April 9th, 1945 would be the day that Bonhoeffer would be taken from this world. Not in agony, not in defeat, but in victory that he had run the race God had set before him. Dietrich Bonhoeffer's life was not an easy one, nor was it a wasteful one. He used every opportunity before Him to draw closer to Christ, to continue to write theological and morale-raising documents, and bring others around Him to a relationship with God.
Bonhoeffer's life was an incredible one. He was a teacher, a theologian, an author, a spy, and finally, a martyr. He knew the choices he made could potentially have fatal risks, but he chose to make them anyway. He chose to make the right decisions, not the easy ones.
Bonhoeffer: Agent of Grace seeks to show all that Dietrich Bonhoeffer endured, from his days teaching and ministering to others all the way up to his eventual execution. This film is sure to spark a lot of conversation as people begin to wonder whether they would be able to make those same decisions in their own lives. If they were forced to not preach or teach about anything Biblical or spiritual, would they be willing to rebel and preach the truth regardless of the circumstances?
This movie is an excellent example of a Godly man that chose to not bury his head in the sand and actually do something about the world around him. He saw that things were headed in a very distressing direction, and chose to act upon it, putting his own safety on the line.
Bonhoeffer also knew that ignorance was not the right choice. He once said, "Silence in the face of evil is itself evil: God will not hold us guiltless. Not to speak is to speak. Not to act is to act."ÌÎ_̴Ìà? Even if he didn't agree with what Hitler was doing in Germany, he knew he couldn't simply ignore it. To not act in the face of evil was to commit evil itself, he reasoned.
This Christian DVD features many different historical figures from this time period, including Johanna Klante as Maria Von Wedemeyer, Robert Joy as Manfred Roeder, and R.H. Thomson as Sergeant Knobloch, and Ulrich Tukur as Deitrich Bonhoeffer.